Rui Hachimura Impresses In Lakers Debut, Earns Team-High Plus-17 In Win Over Spurs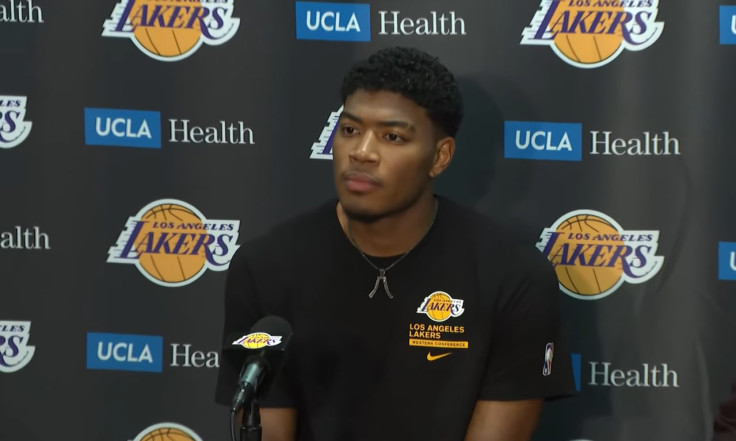 KEY POINTS
Rui Hachimura showed what he can bring to the table against the San Antonio Spurs
Hachimura serving as a complementary piece in Los Angeles may be just what they need
The Lakers look like winners for going after Hachimura
The Los Angeles Lakers trotted out Rui Hachimura in a 113-104 win against the San Antonio Spurs and below are some observations from his first game in the Purple and Gold.
The most ardent of Hachimura fans would note that the Toyama, Japan-born forward has long been sitting on potential under him, but lacked the full trust of the Washington Wizards coaching staff to actually run the offense through him.
The Lakers opted to bring in Hachimura off the bench as an energizing presence alongside the returning Anthony Davis and brought a much-needed spark to the offense.
Operating as a complementary scorer to the likes of LeBron James, Russell Westbrook and Davis, first-game jitters as he looked out of place in the early going.
He put up his first points as a Laker from the free throw line to close the Spurs lead to just two points, 24-22.
"Hachi" would start the game cold as ice from the field after missing his first three attempts, but found the bottom of the net with a pullup jumper 16 feet away from the basket in the second quarter.
Though he stumbled in the third quarter, Hachimura would begin to find his footing in the fourth quarter as he helped the Lakers storm to a 103-93 lead which they would never relinquish.
One of his best scoring plays was this one-on-one matchup with Keita Bates-Diop on the far corner as he drove right, stopped on a dime, and pulled up for the fadeaway jumper, giving the Lakers a 10-point cushion in the middle of the fourth.
Outside of the offense, Hachimura was also a strong presence all-around as he would present himself as a help-side defender inside the paint, buying time for bigs like Thomas Bryant and Davis to get in a better position.
He is still growing accustomed to playing alongside superstars like Davis and LeBron James, but with him being projected as the starting small forward soon, this might be the start of something big for his career.
Hachimura did his damage in just 21 minutes of game time, finishing with a line of 12 points (4-of-7 field goal shooting), six boards, an assist and a steal with a team-high plus-17.
The plus-17 means that the Lakers were a team playing with a 17-point lead despite what his final box score suggests.
Overall, the Lakers did what they can with the assets they had and acquiring Hachimura for three future second-round draft picks and guard Kendrick Nunn is about a fair price for what he can bring to Los Angeles in the future.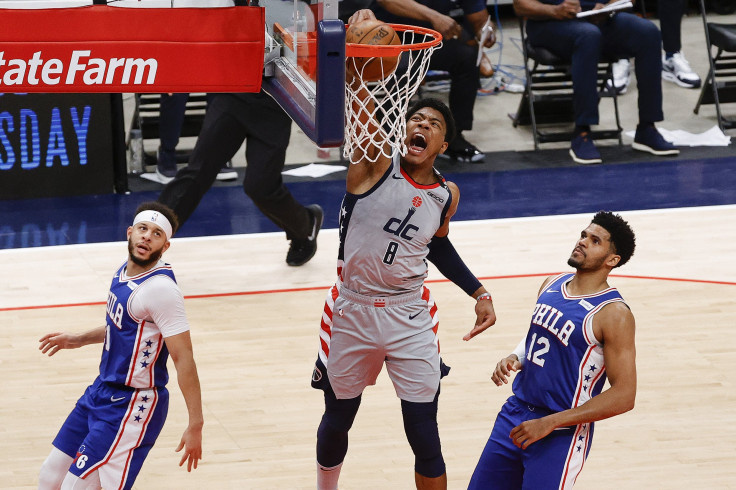 © Copyright IBTimes 2023. All rights reserved.