Runaway Animals: Thailand's Wild Flee as Flood Waters Invade Their Haven [PHOTOS]
It was a water, water, everywhere situation, on Wednesday, in a wildlife park in Thailand; flood waters entered the animals' territories, making them anxious and panicky, forcing many of them to run away. Huge herds of deer at Safari World in Bangkok jumped and sprinted over flood waters until they were taken to higher ground.
Dubbed as the worst the country had seen in decades, the floods that began in July and devastated large parts of the central Chao Phraya river basin have claimed the lives of at least 400 people and disrupted the lives of more than two million people.
The rising waters alarmed wildlife at city-based parks and zoos and, according to a Reuters report, almost half of Safari World was, overnight, submerged in water.
Though all the animals were evacuated to higher ground, their fright was quite obvious.
Check out the photographs below that show just how scared they were, before being saved.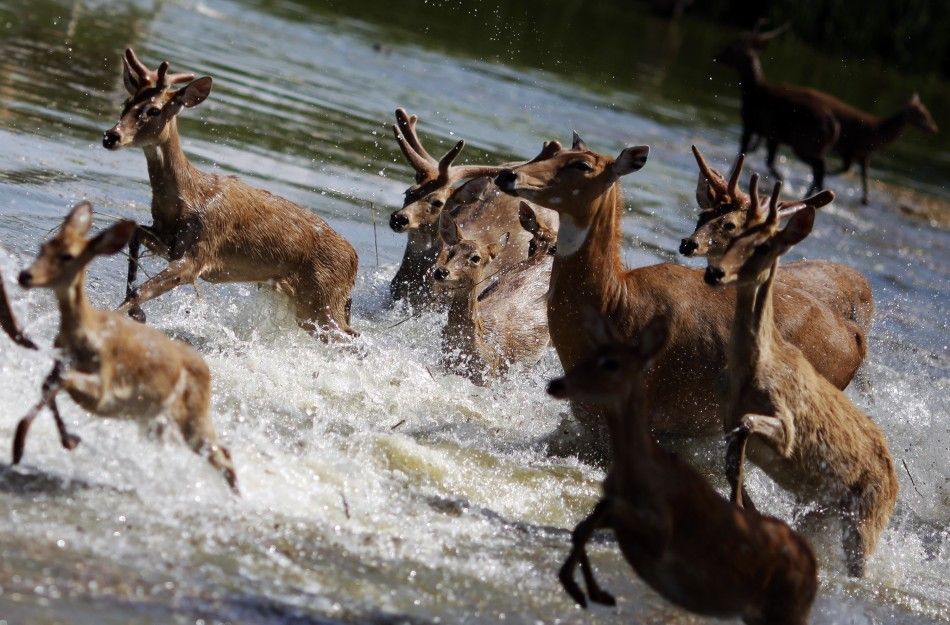 © Copyright IBTimes 2023. All rights reserved.