Russia Really Angry With Sen. Graham For Statements He Technically Didn't Say, Issues Arrest Warrant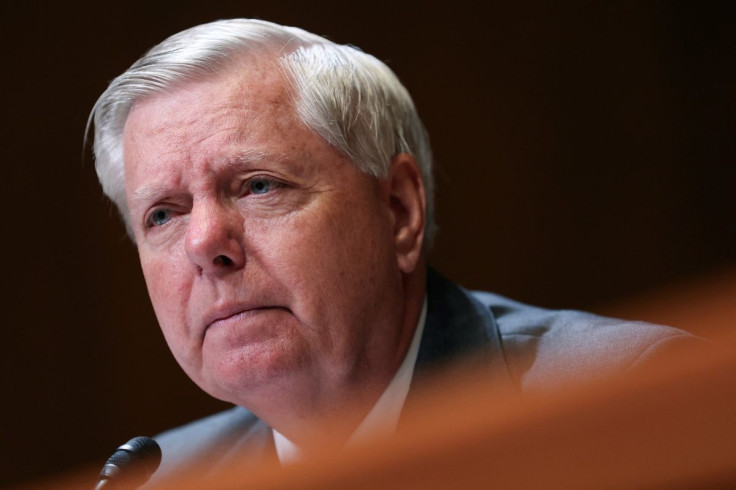 KEY POINTS
Russian Ministry of Internal Affairs put Sen. Lindsey Graham on the federal wanted list
Russia's Investigative Committee has launched a criminal probe against Graham
Graham downplayed the issue by saying, "Russian propaganda machine is hard at work"
Russia's uproar over South Carolina GOP Sen. Lindsey Graham's edited statements has further escalated as it issued an arrest warrant against the lawmaker.
The country's Ministry of Internal Affairs has put Graham on the federal wanted list, according to the Russian independent online news outlet Mediazona.
It came after Alexander Bastrykin, the head of Russia's Investigative Committee, ordered to open a criminal case against the Republican senator "on the fact of Russophobic statements."
The Russian investigative body also said that Graham "declared the financial involvement of the United States in causing the death of Russian citizens" during his meeting with Ukrainian President Volodymyr Zelensky last Friday.
Over the weekend, several Russian officials chided Graham after a video released by Zelensky's office showed him saying, "And the Russians are dying," while discussing with the Ukrainian leader the course of the Russian invasion of Ukraine. The video then cut to the lawmaker saying with a smile, "It's the best money we've ever spent."
Andrey Gurulyov, a deputy of the Russian State Duma, was reportedly furious over Graham's remarks in Zelensky's video and threatened to launch a preemptive missile strike on Alaska, with shares a maritime border with Russia.
Gurulyov said the Russian missiles stationed near the U.S. are "quite capable of scouring Alaska to the ground."
Margarita Simonyan, the editor-in-chief of the Russian state-controlled media outlet RT, went further with her condemnation of Graham and reportedly called for his assassination.
In a TV interview, Simonyan said she hoped that the sons, grandchildren, pupils, or the descendants of the late Soviet Lieutenant General Pavel Sudoplatov were still alive. Sudoplatov was allegedly involved in the assassination of Russian revolutionary and politician Leon Trotsky.
Simonyan also disclosed that they "have the address" of Graham.
Kremlin spokesperson Dmitry Peskov and former Russian President Dmitry Medvedev, two of the closest allies of President Vladimir Putin, have also lashed out at Graham.
However, a complete transcript of the meeting between Graham and Zelensky was released by the Ukrainian presidential office, revealing that the South Carolina senator did not link the U.S. assistance to Ukraine with the comment regarding dead Russian soldiers.
Graham clapped back at Russia's threats and criticisms, particularly to Medvedev, who also serves as deputy chairman of the Russian Security Council, saying, "As usual, the Russia propaganda machine is hard at work."
"It has been a good investment by the United States to help liberate Ukraine from Russian war criminals," Graham added.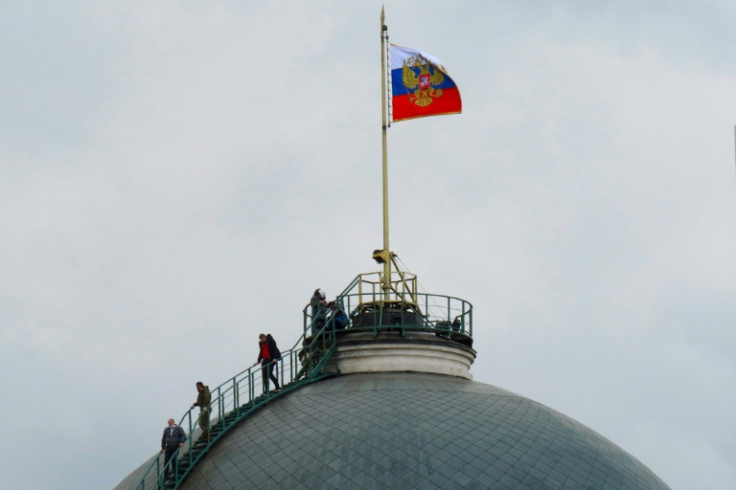 © Copyright IBTimes 2023. All rights reserved.