Russian Pro-War Bloggers Slam Putin For Meeting With Prigozhin After Rebellion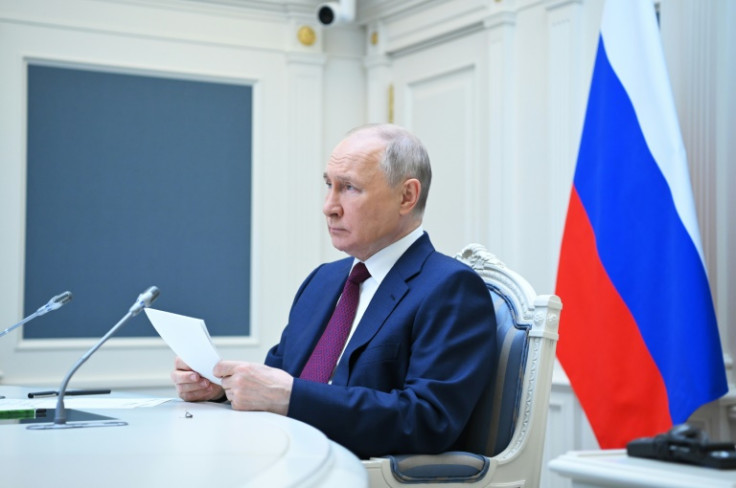 KEY POINTS
Pro-war blogger Igor Girkin likened the meeting to a hypothetical meeting between Russia and Ukraine's Azov regiment
Pro-Kremlin blogger Boris Rozhin said Putin's meeting with Prigozhin is likely "damage control"
Peskov said Putin offered "further employment and combat options" to Wagner fighters
Russian pro-war bloggers this week slammed President Vladimir Putin after he met with exiled Wagner chief Yevgeny Prigozhin days after the latter launched an armed rebellion against the Russian Defense Ministry.
Kremlin spokesman Dmitry Peskov on Monday confirmed Putin summoned Prigozhin five days after the latter's failed rebellion. The meeting, which also involved 35 other people, lasted almost three hours.
News of the meeting was not well-received by some pro-Kremlin "war correspondents." Igor Girkin, a former separatist commander, likened Putin's meeting with Prigozhin to a hypothetical meeting between Russia and Ukraine's Azov regiment.
"Will photos of the 35 'musicians' [a nickname for Wagner Group members] making a fool of the president surface online? And, oh yeah, will Putin invite the parents and widows of the pilots killed [in the Wagner Group rebellion] to the Kremlin, or is that something 'different' that we 'don't understand?'" Girkin said, as translated by the independent news website Meduza.
The pro-war channel MIG Rossii wrote that Putin has "p*ssed" on the country's "guards" after meeting with the rebel, Prigozhin.
"Nobody has pissed on the heads of the so-called 'guards' like Vladimir Putin has," he wrote. His post was later shared by Alexander Khodakovsky, the Putin-appointed deputy commander of the National Guard in occupied Donetsk.
Boris Rozhin, another pro-war military blogger who initially slammed Putin for the meeting, later claimed it was likely "routine" damage control.
"Overall, this is routine 'damage control.' The fact that Putin's meeting with Prigozhin came as a surprise to many people only speaks to the true value of the 'insider negotiations' regarding the leadership's strategy for overcoming the consequences of Prigozhin's rebellion," he said.
Sergei Markov, a political consultant, also said Putin's meeting with Prigozhin was an attempt by the Russian leader to understand the cause of the rebellion and avoid future problems.
It is unclear why Putin met with Prigozhin days after he vowed to mete out "harsh" punishment against the Wagner chief for the failed mutiny. However, Peskov said Putin and Prigozhin discussed the Wagner group's fighting record and the events that happened on the day of the rebellion.
The Wagner group also offered their explanation of what happened. Putin then "proposed further employment and combat options" after hearing the explanation from the Wagner fighters who pledged their loyalty to the Russian leader, according to Peskov.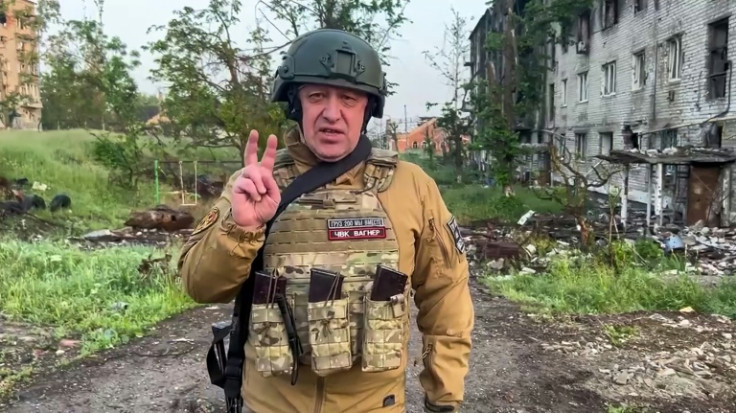 © Copyright IBTimes 2023. All rights reserved.