'A Sign Of Putin's Weakness': Ex-CIA Officers Reveal Why Russia's Leader Is 'Stumbling'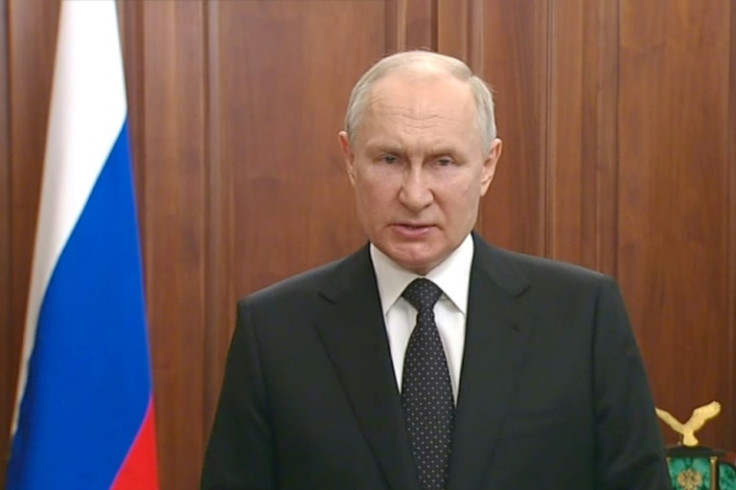 KEY POINTS
A former CIA spy said Prigozhin's return to Russia indicates Putin's weakening grip on his presidency
An ex-CIA acting director also said Prigozhin's return signals that Putin let a 'mutineer' go free
Lukashenko on Thursday insisted Prigozhin is no longer under his protection
Russian President Vladimir Putin's regime could now be weaker than initially believed after Wagner chief Yevgeny Prigozhin came back to the country, less than two weeks after being exiled to Belarus.
Late in June, Prigozhin launched an armed rebellion against Moscow after the Russian military allegedly bombed the camp of Wagner fighters in Ukraine. He later called off the rebellion after Belarusian Alexander Lukashenko brokered a deal between him and the Kremlin wherein criminal charges against Prigozhin and his troops would be dropped if he is exiled to Belarus.
However, Prigozhin was seen arriving outside the FSB office in St. Petersburg on Tuesday where he reclaimed the money and weapons Russian officials confiscated from him following the rebellion. This, an expert said, could indicate that Putin's grip on his presidency may be faltering.
"The thought that immediately comes to mind is this is a sign of Putin's weakness. [The Wagner chief's return indicates that] there are various factions that Putin has to placate and that Prigozhin has supporters within the power structure that Putin can't afford to cross," Glenn Carle, a former CIA spy, told Business Insider.
"[It] lends credence to the view that Putin has been weakened by all of this. Maybe he clearly is stumbling," Carle added.
John McLaughlin, the former acting director of the CIA, also echoed Carle's view, adding that Prigozhin's return to Russia could signal that Putin has let an "actual mutineer" go free.
"Even though there is a law providing for 15 years in prison if you speak against the war, if Prigozhin maintains his freedom, it would mean that an actual mutineer will have been allowed to go free," McLaughlin told the outlet.
It is unclear how Prigozhin was allowed to go back to Russia after the deal struck between him and the Kremlin. Lukashenko on Thursday said he does not believe Putin is "malicious and vindictive" enough to have Prigozhin killed. This was a stark contrast to his claims last week where he said he talked Putin out of having the Wagner chief assassinated.
Putin has long been accused of ordering the imprisonment and assassinations of the people he deemed to be disloyal or a threat to his regime.
It is believed that Putin's regime is behind the attempted poisoning of the Russian opposition leader Alexei Navalny who is serving sentences totaling nearly 12 years for allegedly creating an extremist community. He has been placed in a maximum security facility.
In addition, Lukashenko on Thursday also insisted that Prigozhin is "free" and is no longer under his protection.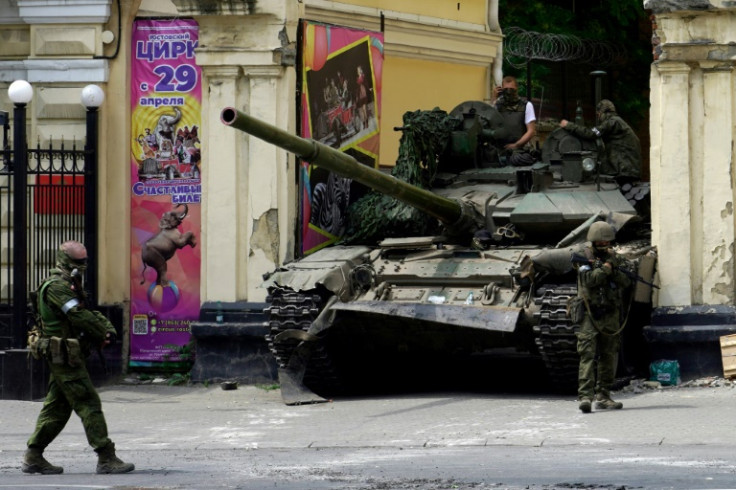 © Copyright IBTimes 2023. All rights reserved.