S Korea's won off 11-wk lows as tension eases; BoK pledges support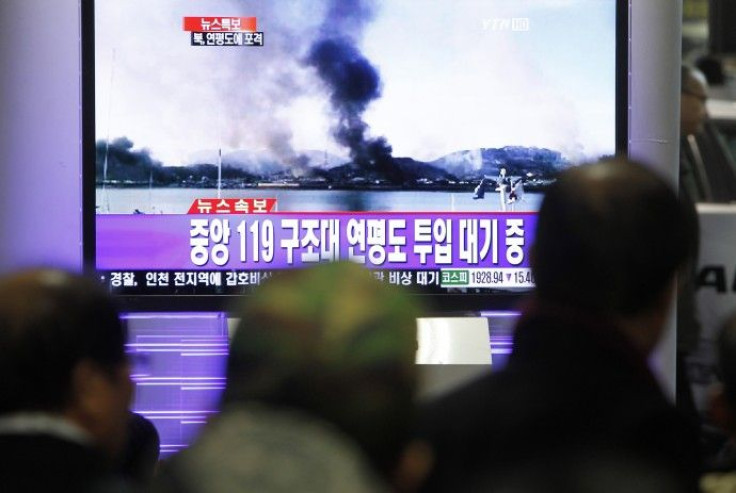 South Korea's won that dropped to an 11-week low against the greenback following Tuesday's North Korean attack sharply rebounded on Wednesday, registering a 3.3 percent rally from the day's opening level.
Immediate response to Tuesday's incident by global powers was for peace and nothing provoking has happened from either side since then.
The won ended local trades at 1,142.3 per dollar, slightly weaker from Tuesday's close of 1,137.5, but sharply higher from its opening level of 1,175.0, as per Reuters data.
Traders said the won's rally off the lows was also aided by active foreign buying into local stocks, which however ended 0.15 percent down on the day, as per provisional data.
Meanwhile, the government and Bank of Korea (BoK) said on Wednesday that the country will inject more liquidity into the market and make use of its large foreign exchange reserves to counter excessive herd behavior following Tuesday's attack.
Timely action will be taken if excessive herd behavior is detected with the government, and the Bank of Korea is set to cooperate on stabilizing the market, Yonhap news agency quoted finance ministry sources as saying.
It added the BoK plans to take action if there is a sudden surge in interest rates. The central bank is scheduled to review its policy rate on December 9, which is now at 2.5 percent.
Immediate key data watched from the economy are Thursday's trade balance and Monday's industrial output, both for the month of October.
The attack came when the global economy was facing difficulties, so there is a possibility of adverse effects on business investments that could require close attention, the ministry official said.
Talks are under way with global credit rating agencies to explain the latest North Korean provocation in detail and outline Seoul's response, he added.
© Copyright IBTimes 2023. All rights reserved.