Salmonella-Filled Turkey Kills 1, Sickens 77 Nationwide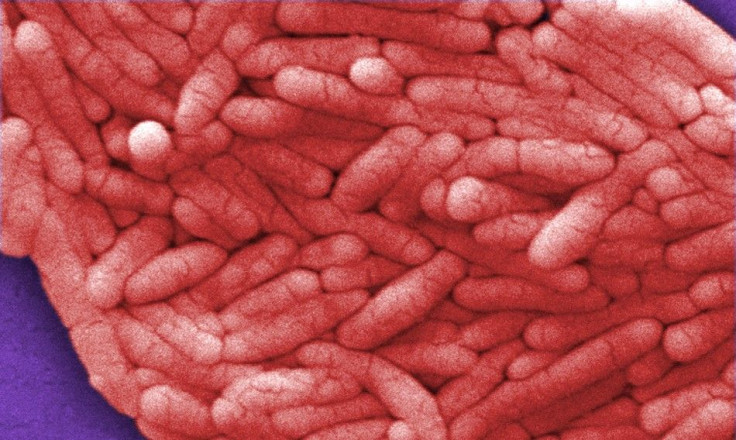 U.S. Centers for Disease Control (CDC) reported that the strain cited as the cause of the salmonella outbreak is drug-resistant. Salmonella cases that spread across 26 states have been linked to ground turkey and the U.S. Department of Agriculture is alerting consumers, although no recall has been issued, reported MSNBC.
One person has died from the outbreak and more than 75 have been sickened, health officials said.
The Associated Press reported that the CDC and the U.S. Department of Agriculture said both agencies are "vigorously working to identify the specific contaminated product or products that are causing illnesses and will update the public on the progress of this investigation as information becomes available."
The CDC reported that the highest number of cases have been found in Michigan, Ohio, Texas, Illinois, California and Pennsylvania. The agency reported that cases have also been found in Alabama, Arizona, Georgia, Iowa, Indiana, Kentucky, Louisiana, Massachusetts, Minnesota, Missouri, Mississippi, North Carolina, Nebraska, Nevada, Oklahoma, Oregon, South Dakota, Tennessee and Wisconsin.
The (Chicago) AP reported:
"Seven people in Illinois have been sickened with salmonella poisoning in a national outbreak authorities say is likely linked to ground turkey. Overall 77 cases in 26 states have been reported. One person has died, but not in Illinois.
Illinois cases range from a 3-year-old to a 60-year-old. The Illinois Department of Public Health, IDPH, says they have occurred in Peoria, in Oak Park and in the following counties: Cass, DuPage, Madison, Will and Williamson. Department spokeswoman Melaney Arnold says the first illness in Illinois began in March, while the last reported case was June 29.
Federal authorities haven't identified a source for the outbreak, and no recall has been issued. Salmonella can cause diarrhea and other intestinal symptoms."
Of the cases counted by the CDC, MSNBC reported that the agency said there are 58 confirmed cases; the oldest person affected was 88 and the youngest was under one year old, with the median age of 23.
On July 29, USDA-FSIS released a public health alert for frozen or fresh ground turkey products, according to the agency. Among the 51 ill persons with available information, 25 of those, or 49 percent, reported consuming ground turkey.
Cultures of four ground turkey samples purchased from four retail locations between March 7 and June 27, 2011 yielded Salmonella Heidelberg with the outbreak strain, CDC officials add.
For more details on the 77 cases, see the CDC's Salmonella Outbreak Investigations: Timeline for Reporting Cases.
© Copyright IBTimes 2023. All rights reserved.