Samsung Estimates Record Q4 Profit on Strong Smartphone Sales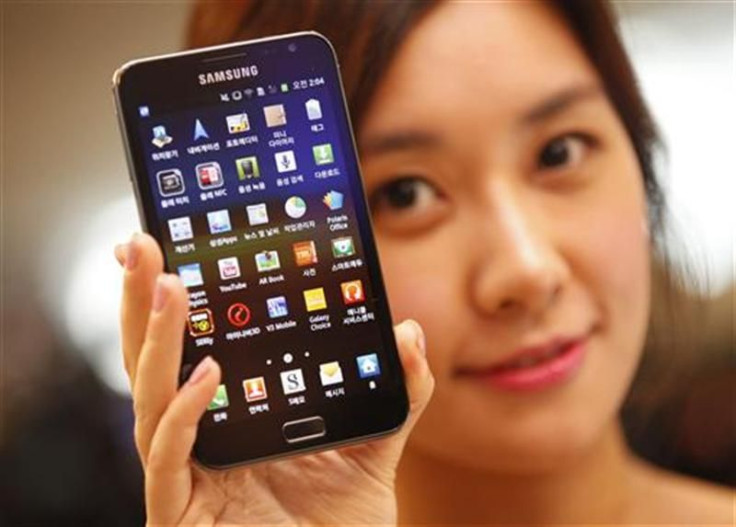 (Reuters) -- Samsung Electronics, the world's top maker of memory chips and smartphones, estimated on Friday its October-December operating profit would jump 73 percent from a year ago to a lifetime high, aided by record-breaking sales of smartphones.
The South Korean firm, which surged past Apple as the world's top smartphone maker in the third quarter, is quickly building on its supremacy with sleek designs and a rich product line-up, while the latest models from the likes of HTC, Nokia and BlackBerry maker Research in Motion struggle to attract consumers.
Its handset division is now Samsung's biggest earnings generator.
Samsung is also weathering a squeeze at its bread-and-butter memory chip unit with new revenue sources such as mobile processing chips and high-end OLED displays. Key rivals are increasingly turning to Samsung for components to power their tablets and smartphones.
Samsung estimated its quarterly operating profit at 5.2 trillion won ($4.51 billion), compared with a consensus forecast of 4.7 trillion won from analysts surveyed by Thomson Reuters I/B/E/S. The result would top Samsung's previous record profit of 5.0 trillion won earned in the second quarter of 2010, and is up 22 percent from the preceding quarter.
Samsung, the world's biggest technology firm by revenue, estimated third-quarter sales at 47 trillion won. The company will provide detailed earnings later this month.
Shares in Samsung, Asia's most valuable technology firm with a market value of around $150 billion, touched a record high at 1.11 million won this week. It is the best performing stock among major global peers, rising 29 percent over the past six months. Apple has gained 21 percent, Sony Corp tumbled 35 percent, Nokia fell 16 percent and HTC lost 50 percent during the same period. ($1 = 1152.7000 Korean won)
(Reporting by Miyoung Kim; Editing by Matt Driskill and Jonathan Hopfner)
© Copyright Thomson Reuters 2023. All rights reserved.