Samsung Galaxy Gear A Dud? 30 Percent Of Customers Returning Smart Watches To Best Buy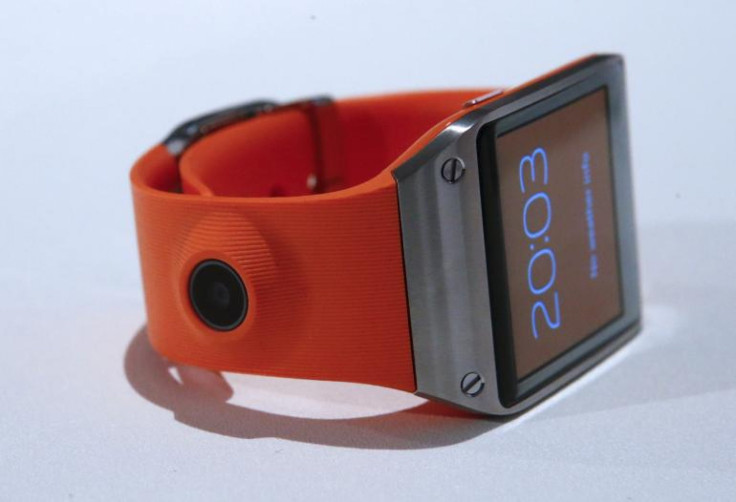 A leaked Samsung Electronics Co. Ltd. (OTCMKTS: SSNLF) document reveals the South Korean tech company is concerned with the high rate of return on its Galaxy Gear smart watch. According to the document, more than 30 percent of Samsung Galaxy Gear smart watches purchased at Best Buy Co., Inc. (NYSE: BBY) have been returned to the retailer.
Samsung has set up mini-stores called "Samsung Experience" shops to help push devices like the Galaxy S line of smartphones, the Galaxy Note line of phablets and now the Galaxy Gear smart watches (there are rumors that Google wants to do a similar thing to sell Google Glass). Apparently the Galaxy Gear launch is not going well for Samsung, and Samsung is asking Best Buy employees why customers are returning the smart watches.

The documents, published by Geek.com, also contained some good news for Samsung fans. Samsung will soon start rolling out the new Android 4.3 Jelly Bean update for its devices, starting with Verizon Galaxy S4 on Monday. Android 4.3 Jelly Bean will make it to the Note 2, Galaxy S3, Galaxy S4 on other networks throughout November, finishing with the AT&T Galaxy S4 Active on Dec 24.

The update will make all of these devices compatible with the Galaxy Gear smart watch, allowing more Samsung users to try out the smart watch. As of today, the Galaxy Gear smart watch is only compatible with the Samsung Galaxy Note 3 and Galaxy Tab 10.1 2014 edition. Samsung will likely keep a close eye on how the rate of return is affected.
Initial reviews of the Samsung Galaxy Gear smart watch have not been good. Reviews have complained about the bulky and cheap-feeling design of the Galaxy Gear, the price and sluggish performance. Samsung is rumored to already be developing a Samsung Galaxy Gear 2 that Samsung could release as early as January.
© Copyright IBTimes 2023. All rights reserved.