Samsung Galaxy S3 Vs iPhone 5 Release Rumor: Both Devices Might Come In May Or June; Which Smartphone Has Better Chance To Win? (Specs Comparison)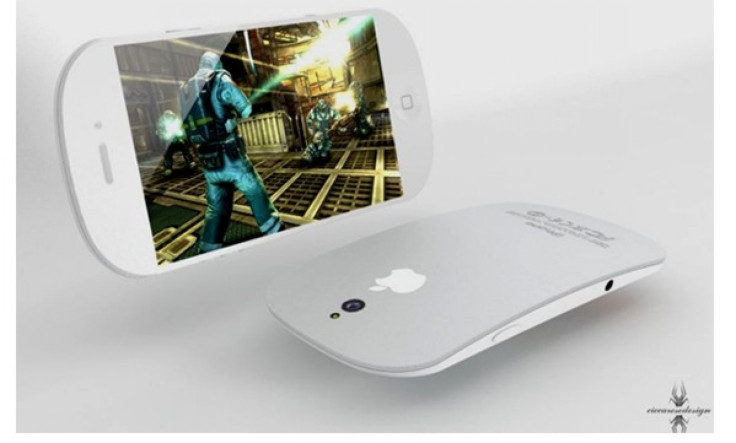 Smartphone heavyweights Samsung Galaxy S3 and iPhone 5 share a host of similarities - they both are perhaps the most rumored phones in the history of mobile devices, both are expected to sport some path-breaking features, both are the best bet of their manufacturers and the latest rumor regarding the release date suggests that both will hit market in the same month, May or June.
While there are lots of rumors about the launch of the devices, their manufacturers are tight-lipped about the forthcoming devices and that has given rise to rumors that are at times bizarre or out-of-the-world.
As we mentioned, the latest addition to the long list of speculations is the launch date of both the devices. While rumors suggest that Samsung will launch its Galaxy S3 in May, the most-hyped iPhone is also expected to come June 15, the last day of the Worldwide Developers Conference (WWDC).
The latest information came from iPhone 5 News Blog which has cited inside source in Asia to get the report that a June release date for iPhone 5 seemed likely.
Is Samsung deliberately planning to launch its phone during the same time of iPhone 5 launch?
If rumors about the launch time come true, smartphone lovers will have a gala time to pick and select and continue comparing the best phones of our time.
Before that happens, let us get our hands dirty once again to compare all the rumored features of both the rumored phones!
Features Going Head-on-Head
Display
While iPhone 5 is expected to sport a 3.5/4-inch Display, Teardrop Design and Rubberized Bezel Body, Galaxy S3 will feature a 4.65-inch Super AMOLED Plus full HD screen.
After the introduction of new iPad's resolutionary Retina display that sports a path-breaking 2048 x 1536 resolution, the next iPhone is also expected to feature something higher in terms of its display. According to various rumors, the phone might sport a Quantum Dot LED curved glass edge-to-edge display with 1280 x 720 resolutions (367ppi).
Galaxy S3, on the other hand, is expected to be the first phone to sport a true Super AMOLED HD panel with 1280×720-pixel resolution and more than 319 ppi, a significant leap from the previous model's 4.3-inch size and 800 x 480 pixels and 217 ppi pixel density. But even this high ppi will lag behind the skyrocketing 367ppi of the iPhone 5.
Additionally, industry reports also suggest that Samsung will follow a non-PenTile screen matrix arrangement to allow smaller pixels at 2.5 micrometers (compared to 15 micrometers for FMM). This will result into better resolution and brighter color.
3D Screen/GUI
Contrary to popular beliefs, the Samsung Galaxy S3 will not feature a 3D screen display, indicates a latest rumor. Similarly, iPhone 5 also will not include 3D GUI (Gesture Based User Interface). Although Patently Apple revealed that the Cupertino giant has already paved the way for a new 3D GUI for iOS devices, it is very unlikely to be seen in the iPhone 5.
Home Button
Latest rumors have indicated that iPhone 5 will come without any home button, whereas Korean Digital Daily has claimed that the Korean electronics giant will finally provide a physical button with Galaxy S3.
Processor
The Cupertino tech giant is all set to unveil the latest A6 Quad core processor with its latest iPhone. Quad-core is the latest trend in the smartphone market now. And Apple will make no mistake this time to pack the strong processor which can support the speculated Retina display and other powerful apps including Siri.
The Verge has already reported that the next iPhone will see the introduction of the rumored A6 processor that will clock in at superfast 1.2 to 1.5 GHz with 1GB or more of RAM to offer amazing processing capabilities to the smartphone.
On the other hand, Galaxy S3 is also expected to feature Samsung's quad-core ARM A9-based Exynos 4212 chipset, clocked at a powerful 1.8GHz with 2GB RAM. BGR, however, reported that a more modest 1.5GHz quad-core has been indicated in the S3. The phone might also boost its graphics speed and pack in some battery-friendly power-saving features.
Operating System
Expectations are high that Apple will introduce its latest iOS 6 with the iPhone 5. While the last iOS 5.1 was nothing but mere upgrade of the iOS 5, the new iOS will introduce (again rumored) some welcome features such as Quick Toggles in Notification Center, Improved Siri and Third Party Access and integrated Facebook along with other.
For Galaxy S3, there's nothing left for anticipation as Samsung will certainly pack Android Ice Cream Sandwich OS with its device. And the S3 is also expected to receive the latest TouchWiz UI version 5.0.
It might also include two optional launchers, ICS (Ice Cream Sandwich) with TouchWiz overlay and vanilla ICS, reported Reddit, citing the source as a Samsung employee.
Camera
According to Patently Apple, Apple has invented a killer 3D imaging camera that will apply to both still photography and video. The new cameras in development will utilize new depth-detection sensors such as LIDAR, RADAR and Laser that will create stereo disparity maps in creating 3D imagery. Additionally, the cameras will use advanced chrominance and luminance Sensors for superior color accuracy.
So the Apple lovers can expect a revolutionary camera with its iPhone 5.
But Samsung lovers should not lose hope too as the Korean giant is all set to pack in a 12-megapixel rear camera with a 2 megapixel front-facing shooter for video chats.
Earlier in October, Samsung's imaging development teams announced that the company was heavily into providing a 16 megapixel mobile sensor.
Keeping in mind Samsung's track record in camera features, we expect something stunning this time.
4G LTE
Another feature that has every possibility to come with the newest Apple device is the 4G LTE connection. Since the new iPad 3 has been launched with the 4G support, it is expected that the iPhone 5 will come with radio bands for 4G LTE support.
The same is expected from the Galaxy S3, which will feature 4G LTE this time.
Battery
Apple fans are hoping for an improved battery than the current iPhone 4S Li-Po 1420 mAh to be incorporated into the iPhone 5. Given that the phone will come with a HD display and powerful apps, it is highly probable that the Cupertino-company will pack in a better battery.
Galaxy S3 is predicted to come with a 2250 mAh battery, a much better battery than its predecessor's Li-Ion 1650 mAh battery.
Wireless Charging
Both the smartphones will have this revolutionary feature of wireless charging in their phones.
Features That Will Give iPhone 5 Advantage over Galaxy S3
1. Siri 2
3. Face Unlock
4. Universal Remote Control
5. New Dock Plug
6. Crack-Resistant Glass
Features That Are Exclusively to be seen in Galaxy S3
1. 5-Column Modified UI
2. 32 GB External Memory
3. Waterproof Casings
4. 3D Lenticular image technology
As we always give a warning to our readers, consider these features only as rumored and do not hold your hope high to see all these are coming in your phone.
FOR FREE to continue reading
✔️ Unlock the full content of International Business Times UK for free
offer available for a limited time only
✔️ Easily manage your Newsletters subscriptions and save your favourite articles
✔️ No payment method required
Already have an account?
Log in
© Copyright IBTimes 2023. All rights reserved.