Samsung Galaxy S3 vs Upcoming ICS Releases: HTC, LG, Huawei, Pantech And Motorola Prep Up To Battle Against The Killer Smartphone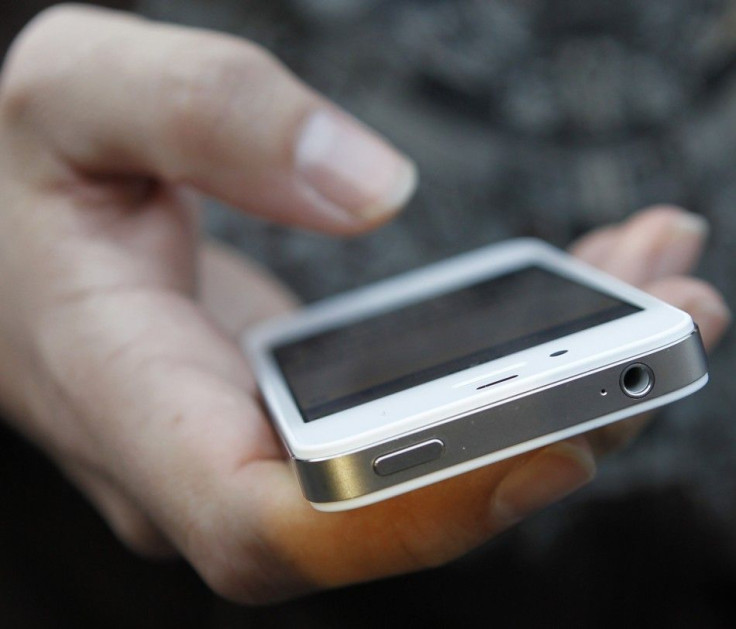 The market is flooded with a wide array of smartphones, including iPhone 4S, Samsung Galaxy S2 and Nexus and Motorola DROID RAZR MAXX. However, what is coming in near future, possibly in a matter of weeks or just a few months, could definitely waft these models out of the arena.
The sturdy challengers like rumored Samsung Galaxy S3 and the sixth generation iPhone 5 are even not yet announced, but they are making big news, as to how they will clutch the market share of others prevailing in the market ever since.
Talking about the Android market next biggest release -- Samsung Galaxy S3 -- it is rumored to come with hard hitting features, including 4.6-inch Super AMOLED HD panel Non-PenTile Display and possibly quad-core Exynos CPU clocked at 1.8 GHz with Android Ice Cream Sandwich 4.0 accompanied by TouchWiz overlay to name a few.
Further, S3 is expected with a giant camera upgrade up to 12-megapixels with a 1080p video at 60 frames per second and a front-facing 2 megapixel camera for video chatting. The device is also in news to come backed with 4G LTE connectivity and the latest Near Field Communication (NFC) feature.
Moreover, it would further come equipped with a 16 GB of internal memory and an expandable memory option up to 32 GB. To sum up all, the latest rumor about S3 is that it would feature a physical Home button and also a 5-column Note-like UI layout, compared to the other 4-column on Galaxy Nexus and other Android flagships.
However, Samsung is not alone to pepper up the market with its next-gen offering. There are others on the showground too. And these Android smartphone manufacturers are prepping up with their latest flagship devices to rival straightforwardly against Galaxy S3.
Hence, let's take a look at all the upcoming smartphones which may lay a killer competition against the most awaited Android smartphone of the year, the Samsung Galaxy S3.
LG 'Project D1L'
Samsung's Korean counterpart LG is gearing up for a fierce battle with its own flagship to take on against S3. The device is currently codenamed 'D1L' and, according to DDaily reports, it is scheduled to release in May.
Further, information has revealed that the smartphone will come pack with 4.7 inch HD (720 x 1280 pixels of resolution) and will run on the Qualcomm MSM8960 chipset powered by a 1.5 Ghz dual core processor. It is expected to deliver the same power as a quad-core ARM processor with an advantage of a smaller chip design. Also the phone will be the first LG phone to run on the Ice Cream Sandwich.
There will also be LTE connectivity feature in the device suggesting that the D1L is almost certainly headed to South Korea and potentially North America. A 3G HSPA+ version is also likely expected to show up in Europe too. Further, LG has used an LCD panel for its screen, rather than following Samsung down the AMOLED route.
At this moment LG is tight-lipped about the D1L. They confirmed the project is a reality but did not divulge any information on the phone specs.
Huawei Ascend D Quad
Chinese-based firm Huawei unveiled Huawei Ascend D Quad at the Mobile World Congress 2012 introducing it as the fastest smartphone in the market. The phone was not released in the market as yet. However, according to the recent report by Pocket-Lint, Huawei has confirmed that the phone would be available in the UK by the end of 2012.
Huawei Ascend D Quad has dimensions of 129 x 64 x 8.9 mm and weighs around 130gram. It also has a 4.5-inch screen with 1280 x 720 pixels touchscreen OLED display.
This smartphone features Huawei's own K3V2 processor, clocked at 1.2/1.5GHz, 1000 MB of RAM, and 8MP rear camera. It also has 1,800mAh battery which enables the device to work 30 percent faster as compared to average smartphones. The Ascend D Quad also has the usual connectivity options which include HSDPA, HSUPA, Bluetooth, and WLAN. As for its OS, it will utilize the latest Android version which is Android 4.0 or Android ICS.
So here, it would be basically the Quad-Core battle between Huawei and Samsung, where the Chinese company would make an attempt to take head on against the highly popular Samsung Galaxy S3, with what it is claiming to have the fastest processor feature.
Pantech Vega Racer 2
South Korean mobile manufacturer Pantech has recently announced its new flagship LTE smartphone Vega Racer 2, the successor of world-first 1.5 GHz dual-core phone, the Vega Racer.
The new impressive handset will feature a large 4.8-inch touchscreen with 720 pixel HD resolution and a dual-core 1.5Ghz Qualcomm Snapdragon S4 processor based on the Krait 28nm chip. On the lines of its predecessor, Pantech Vega Racer 2 also has a USP - the device is being touted as the first smartphone to feature a ceramic body.
Ceramic bodies are supposed to be more robust than plastic bodies and may just become one of the next trends in smartphone specs like HD screens and multi-core processors. And similarly, the upcoming Samsung Galaxy S3 is also expected to feature a ceramic body, so perhaps Pantech will attempt to release the Vega Racer 2 prior to the rumored May 22 launch of Samsung's new flagship offering.
However, the Pantech device will most likely never be sold outside of South Korea if it is going the same route as its predecessor, the Vega Racer. That device had ambitious specs as well when it was released last spring and sold 1 million units in South Korea. Currently, Pantech offerings in the US are limited to mid-range devices such as the Pantech Breakout and Pantech Burst, but the company has been rumored to be working on bringing its high-end smartphones stateside.
Motorola DROID Fighter
Rumored to hit Verizon by the end of April, the Motorola DROID Fighter is expected to be an upgraded version of the Motorola DROID RAZR MAXX and is predicted to give a stiff competition to Galaxy S3, similar to the Motorola DROID RAZR MAXX and Samsung Galaxy S2 market fight witnessed by everyone over a year.
A leaked image of the upcoming handset by Motorola from Phone Hk forums got spread in media recently and suggested that Motorola DROID Fighter will sport 4.6-inch HD screen with 1280 x 720 pixels of resolution and it may also have the on-screen soft keys just like the Samsung Galaxy Nexus handset. Further, rumor suggested that Motorola DROID Fighter will be shipped with the latest Android 4.0 Ice Cream Sandwich OS preinstalled on it.
There is still no information on the other specs. However, this device seems to be a hard hitter for Galaxy S3, as Motorola Droid Fighter will have the same 3300mAh battery of the Motorola Droid RAZR MAXX handset to provide much longer battery life.
The leaked screenshot has already suggested that the Droid Fighter is set to release on April 12 or some time soon.
HTC Droid Incredible 4G
While HTC One X is already out in the UK market and will come soon to the retail shelves in the US to dent the smartphone market with its power-packed features, the Taiwanese phone manufacturer has something more to offer against the cut-throat rival Samsung Galaxy S3 and that is their next phone in line for release -- HTC Droid Incredible 4G.
According to the freshest report by Android Police, they have come up with concrete information about HTC Droid Incredible 4G, successor of the yesteryear's HTC Droid Incredible handset. They have released few images which have pointed that Droid Incredible 4G could feature a 1.2GHz dual-core Snapdragon processor, 1GB of RAM, an 8-megapixel camera, and support for Verizon's LTE network.
Further, the reports have suggested that the upcoming HTC Droid Incredible 4G handset will also feature Android 4.0 Ice Cream Sandwich OS with Sense 4.0 UI, 4-inch qHD display (the screen size is yet to be confirmed), 8GB internal storage, microSD card slot, Beats Audio integration (but no Bets headset bundle), NGC functionality, MHL, 4G LTE connectivity, Wi-Fi a/b/g/n, Bluetooth 4.0, Wi-Fi Direct, 3 capacitive buttons beneath the display.
There is still no information about the release date of this next best device by HTC. However, the source in the report has mentioned that the handset should be priced between $99 and $149 on a two-year subscription with Verizon Wireless.
Meanwhile, no information is official yet, but the consumers can assume that this smartphone is going to pursue a tough battle against the upcoming Galaxy S3.
© Copyright IBTimes 2023. All rights reserved.