San Francisco Hopes Graffiti Vandals will Go Virtual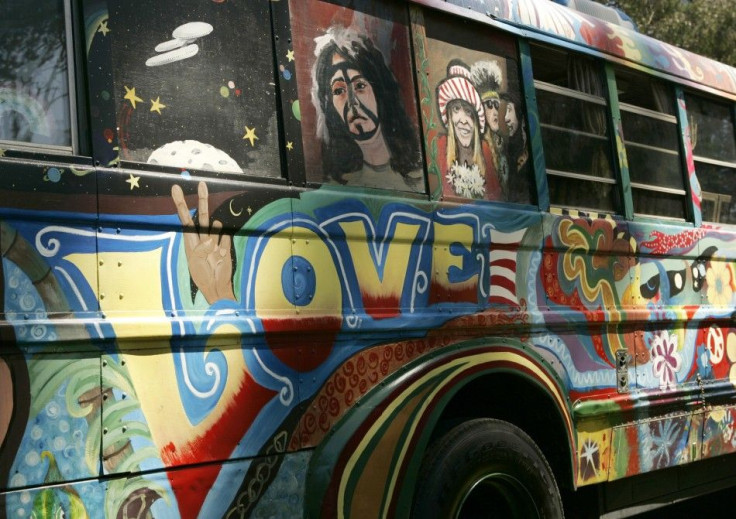 San Francisco arts officials are embracing what they say is a digital-age solution to the decades-old problem of graffiti: An iPhone application that allows virtual tagging instead of the real thing.
The app, Graff City, uses augmented reality -- software in which digital information can be added to a photograph -- to create the appearance that the user is finger-painting or spray-painting on any surface within view.
The user can then take a picture of his creation and upload it to Facebook or e-mail it to another user. Other users who visit a tagged location can see what previous users have done.
The goal is to give young people who might be tempted to tag or vandalize property an alternative, Tyra Fennell, arts education program manager for the San Francisco Arts Commission, told Reuters.
The app was created by the marketing firm McCann Worldgroup, which offers it free through the iTunes store.
It encourages the actual art form rather than defacing public property, McCann account supervisor Ben Stender said.
Fennell said Graff City is an extension of the city's StreetSmARTS program, in which graffiti artists compete for $3,000 grants to paint murals on walls made available by property owners.
But artists must fill out applications, submit portfolios and be selected by a panel of judges in order to participate in StreetSmARTS, and so far only 30 walls have been offered up.
By contrast, Graff City is available to anyone with an iPhone, and in the future the application may be adapted to iPads and other brands of smart phone, Stender said.
While no one has surveyed graffiti arts to see how many have iPhones, Fennell believes a significant number will be able to take advantage of the program.
The presumption is that people who tag are lowlifes or thugs, she said. That's not true. There are people in private school who tag. And I have a sense that most people have cell phones, and a large number have iPhones.
But Bob Van Gelder, president of Graffiti Specialists graffiti removal company in San Francisco, was skeptical of the iPhone app's ability to deter taggers.
Some are motivated to mark their territory in real as opposed to virtual space, while others want to cause malicious mischief, he said, adding that some might even use the app to plan their vandalism.
My first thought is they could use it as a sketch which they would then transfer to a wall with real paint, he said.
© Copyright Thomson Reuters 2023. All rights reserved.