School Bus Driver Allegedly Duct-Taped 10-Year-Old Boy With Down Syndrome To His Seat
A Pennsylvania school bus driver allegedly used duct tape to keep a child with Down syndrome restrained to his seat.
Juliet Pratt, 54, was arrested and charged with unlawful restraint, false imprisonment, endangering the welfare of a child and assault in connection with the March 8 incident, reported CBS News.
"This is just an outrage you cannot treat any child that way," Delaware County District Attorney Jack Stollsteimer said.
A security camera on the bus captured the Upper Darby school bus driver using tape to restrain the 10-year-old boy.
The Hillcrest Elementary student was already sitting in a district-supplied safety harness when Pratt allegedly duct-taped his ankles and chest to the seat, Stollsteimer said.
"The child was restrained in a harness on the bus, a special harness, this is a child with Down syndrome and was not doing anything to act up in any way. Using duct tape on a child who was already fully restrained in the vehicle's harness was not only inexcusable, it was also dangerous," Stollsteimer added. "Had an accident occurred, this child would have been unable to free himself from the tape. There is simply no excuse for this conduct."
After arriving at the school, Pratt allegedly used a seat belt cutter to remove the tape and then threw it in the trash, according to a criminal complaint.
Pratt confessed to officers that this was not the first time she duct-taped the child.
"She did not say why this particular time because the surveillance video from what I understand shows the child acting perfectly normal," Stollsteimer noted. "So I'm not sure what was going through the driver's mind at that moment but whatever it was it was criminal."
Pratt's attorney told NBC10 his client's actions were not ill-intentioned and that she was only trying to stop the boy from excessively kicking the bus and other children.
"We are aware of the incident involving a school bus driver and a student. We are cooperating with the local authorities in the investigation of this incident. This is a personnel matter; the individual is no longer driving buses at this time," the Upper Darby School District said in a statement.
Parents were reportedly shaken after hearing about the incident.
"It's so scary. I have a little one myself, so I would be devastated," Jasmine Smith, one parent, told CBS News. "Every time you go to work, you're worrying about your kids and making sure they are kept with safe people and if they're not it's heartbreaking."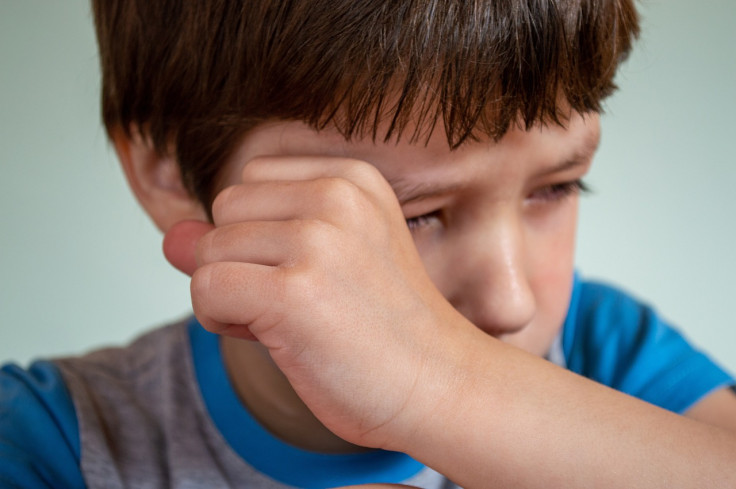 © Copyright IBTimes 2023. All rights reserved.