Seahawks News: Five Receivers To Help Seattle After Percy Harvin Injury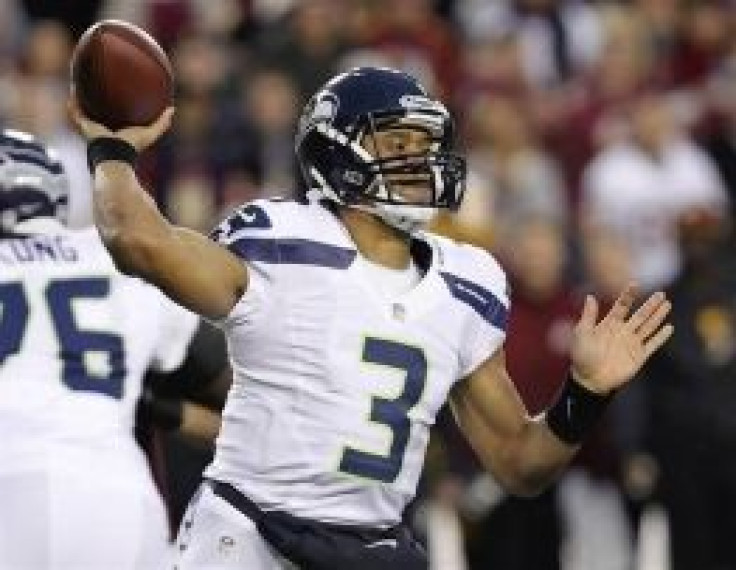 When the Seattle Seahawks traded for Percy Harvin, the idea was for the speedy and rangy wide receiver to balance out the club's successful but single-minded offense. Last year, the Seahawks were third overall in rushing, but had the 27th ranked passing offense in the league.
Now a hip injury has put all that in jeopardy, with Harvin's status reportedly up in the air for either the next couple of weeks or the entire season, according to the Tacoma News Tribune. Harvin will get a second opinion on his injured hip on Tuesday, but Seattle head coach Pete Carroll will have to continue on with training camp.
Should Harvin be out for an extended period of time, the Seahawks will essentially have the same corps of receivers with Golden Tate and Sidney Rice as the first options for quarterback Russell Wilson.
But it also opens up an opportunity for several young receivers that could have a surprise year for the Seahawks. If not Seattle could also look to free agency and pick a veteran to plug along on their return to the playoffs.
Chris Harper
Out of Kansas State in the fourth round of the 2013 NFL Draft, the 23-year-old has proven speed with a 4.4 40-yard dash, and the size to outmuscle most defensive backs with a 6'1, 229-pound frame. He also led the Wildcats in receptions and receiving yards in his last two years in Manhattan.
Bryan Walters
Reports suggest the 25-year-old from Cornell has been a pleasant surprise thus far during training camp, taking most of his reps with the second unit. Harvin's injury could give Walters some more time with the first team. He signed with San Diego as an undrafted free agent in 2011, and appeared in three games. Since then, he has been cut by Minnesota, and picked up by Seattle for the practice squad, according to the News Tribune.
Brett Swain
In 27 career games in four years, Swain has eight catches for 87 yards to his credit. He spent two years in the league with San Francisco and Green Bay, and both winning clubs could have been excellent learning experience for the 28-year-old.
Swain starred at San Diego State for three seasons, amassing 75 receptions for 920 yards and three scores.
Brandon Lloyd
The 10-year veteran was a go-to receiver for Tom Brady and New England last season, and could do wonders for the Seahawks offense and Wilson. Last season, Lloyd notched 74 catches, 911 yards and four touchdowns, both his best numbers since his incredible 2010 with Denver.
Laurent Robinson
Injuries limited Robinson last season with Jacksonville, but when healthy he is highly effective. The New York Jets already worked him out, and while he didn't get a contract, the Detriot Lions are also interested as reported by CBS Sports.
Robinson's best years came with Dallas and St. Louis when he had a far better quarterback to work with than the Jaguars Blaine Gabbert. Wilson would be a huge step up for Robinson.
© Copyright IBTimes 2023. All rights reserved.