Sean Payton's Contract Could Include $20 Million Salary At Next Coaching Stop
Sean Payton is not going to come cheap if he takes a head coaching job for the 2023 NFL season. The former New Orleans Saints coach is reportedly looking to make at least $20 million per year on his next contract.
Payton is seeking a four-year contract with an average salary in the range of $20 million to $25 million, according to Jeff Duncan of The Times-Picayune. The 59-year-old is the hottest name on the head coaching market with five teams looking to fill an opening.
It shouldn't come as much of a surprise that Payton wants a salary of at least $20 million. One year ago, Payton was ready to sign a $100 million over four or five years with the Miami Dolphins, according to ProFootballTalk. The deal fell apart when Brian Flores sued the Dolphins and other teams for alleged discrimination.
The Denver Broncos and Houston Texans have interviewed Payton for their head coaching vacancies. The Carolina Panthers are also scheduled to speak with the Super Bowl winner.
The Arizona Cardinals and Indianapolis Colts also need a full-time head coach.
Any team that wants to hire Payton would have to offer compensation to the Saints, likely in the form of a first-round draft pick. Payton had time left on his contract when he walked away from New Orleans after 16 years as the head coach. The Saints inked Payton to a five-year extension in 2019.
The exact salaries for the NFL's top head coaches aren't known. A report from Sportico suggests that the New England Patriots pay Bill Belichick $20 million per season, making him the league's highest-paid coach. Seattle Seahawks coach Pete Carroll makes $15 million annually, according to the report, and Los Angeles Rams coach Sean McVay is believed to make $14 million per season.
It's speculated that the coaches are paid even more money through means other than their contracts with the team.
Payton went 152-89 as the Saints head coach. Payton led New Orleans to one Super Bowl championship, seven NFC South titles and nine playoff appearances.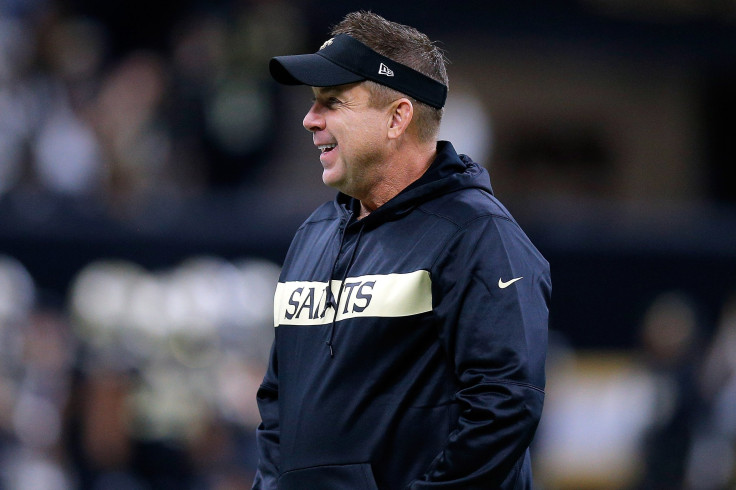 © Copyright IBTimes 2023. All rights reserved.