Sears $69 iPad 2: It Was Only a Typo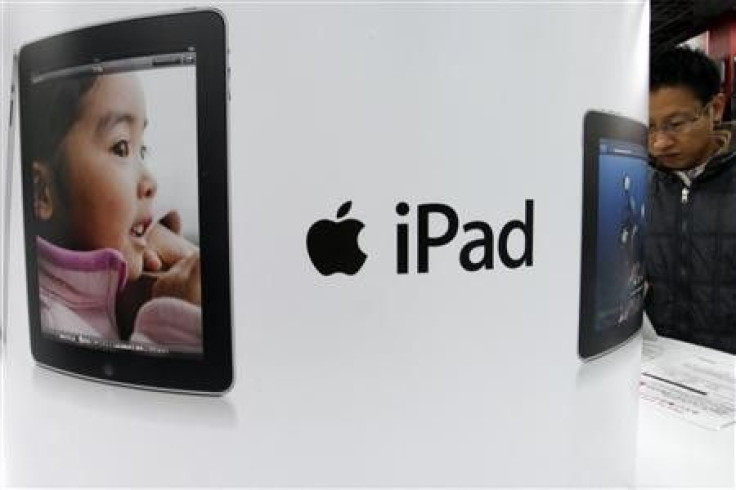 The old adage that if it looks too good to be true then it probably is can be applied to an erroneous Sears ad promoting a 16-gigabyte, Wi-Fi only iPad 2 for $69.
Sears' online deal seemed too good to be true -- and it was. Sears has pulled the $69 offer, saying it was a mistake. The company blames the erroneous ad on a third-party seller, saying it was a typo.
The 16-gigabyte, Wi-Fi only iPad 2 is normally sold by the reseller that posted the ad for $744.99. The online ad was a mistake, Sears said.
Potential buyers understand the mistake, but they want Sears and the reseller to honor that mistake -- selling the iPad 2 for for its advertised price.
They should honor those prices and eat their mistake, wrote Linda Tanner on Facebook, prompting others to weigh in on the social networking site about the mistaken advertisement.
Sears, however, was not interested in making good on the ad.
Unfortunately ... one of the Marketplace third-party sellers told us they mistakenly posted incorrect pricing on two Apple iPad models on the marketplace portion of the Web site, wrote Sears on its own Facebook page.
If you purchased either of these products recently, your order has been cancelled and your account will be credited. We apologize for any inconvenience this may have caused, wrote Sears.
The reseller had apparently also mis-advertised another iPad 2 at the wrong price, listing at 32-gigabyte, Wi-Fi version iPad 2 on sale for $179. Apple's retail price for the 16-gigabyte, Wi-Fi iPad 2 is $599.
GSM On Sale is the third party vendor offering the iPad 2's through Sears' online site. The company was roasted on Sears' customer review page over the weekend.
This is just another example of why third-party sellers on a retailers Web site is a bad idea, wrote one customer. When I go to sears.com I want to be shopping at Sears. It is a name I trusted.
GSM On Sale's Web site was not working over the weekend. Our online store is currently closed for maintenance, said a message on the site. Please visit us again soon.
Many online retailers including Amazon and Wal-Mart sell goods from third party vendors, like GSM On Sale. The sales information is posted independently, putting the online retailers at risk for disgruntled customers when something like the mistaken Sears ad occurs.
© Copyright IBTimes 2023. All rights reserved.