Second Stimulus Check Update: 12 Million To Lose Unemployment Benefits After Christmas
KEY POINTS
The weekly unemployment benefits expired in July
The PUA federal aid program is set to expire on Dec. 26
Congress has yet to pass a second relief bill
Federal unemployment benefits are bound to end after the Christmas holidays, leaving millions of Americans with little to no means of financial support entering the new year.
The coronavirus pandemic and the subsequent lockdowns to curb the virus' spread led to record levels of unemployment and jobless claims in the U.S. More than 9.5 million Americans filed for federal aid by the end of March, with each month seeing millions more.
Congress initially passed a COVID relief bill that gave relief to millions of jobless Americans. The package included the Pandemic Unemployment Compensation (PUC), which gave struggling Americans $600 weekly. Gig workers, freelancers and others not eligible for the regular unemployment benefits were also given federal aid through the Pandemic Unemployment Assistance (PUA) program.
The PUC program expired at the end of July, and the PUA program is set to expire on Dec. 26. With both Democrats and Republicans at a standstill over the next package, millions of American families may be cut off from their last economic lifeline.
An estimated 16 million workers will have lost federal benefits from the CARES Act by the end of the year. Additionally, 12 million workers will see their benefits expire on Dec. 26. At least 4.4 million workers have already exhausted their CARES Acts benefits, and would likely be heading into 2021 without any financial aid, according to The Century Foundation.
President-elect Joe Biden has called on Congress to pass a $3 trillion relief package that included provisions for another round of $1,200 stimulus checks and the revival of the enhanced unemployment benefits programs.
However, Senate Republicans have continued to block a bill with a large price tag, refusing to put it to a vote. GOP lawmakers introduced a $500 billion bill that included liability protections for businesses and funding for the Paycheck Protection Program, but did not include a second round of stimulus checks. The "skinny" bill also cut the $600 weekly federal unemployment benefits to $300.
JPMorgan Chase CEO Jamie Dimon slammed lawmakers for failing to pass a second relief bill after months of negotiations between House Speaker Nancy Pelosi and Treasury Secretary Steven Mnuchin, CNBC reported.
"I know now we have this big debate. Is it $2.2 trillion, $1.5 trillion? You gotta be kidding me. I mean just split the baby and move on," Dimon said.
"This is childish behavior on the part of our politicians. There is a big part of our country that is really struggling … that is what we should be focusing on. If the stimulus doesn't come, the probability of having a good economic outcome drops," he added.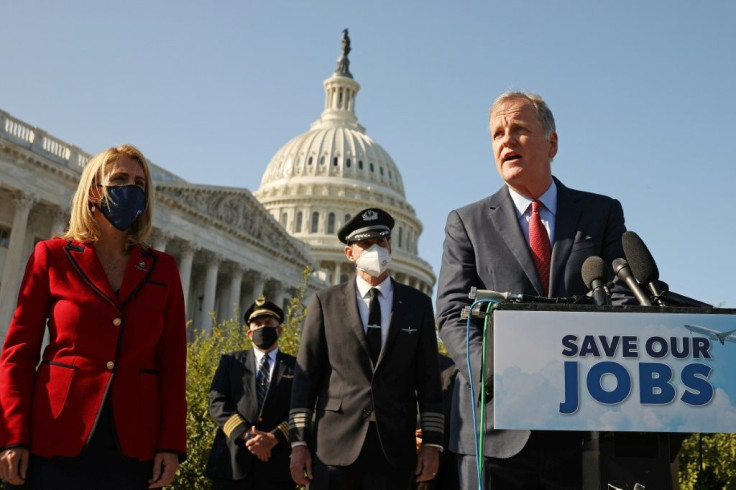 © Copyright IBTimes 2023. All rights reserved.