Secrets of 1,500-year-old Mayan Tomb Revealed (PHOTOS)
A tiny remote-controlled camera reveals the secrets of 1,500 years old Ancient Mayan tomb.
A small camera is peered inside a 1,500 years old tomb of a Mayan ruler which discovered red wall paintings, pottery and pieces of a funerary shroud made of jade and
mother of pearl.
Discovered in 1999 inside a pyramid, the tomb was among the wrecks of the Mayan city of Palenque in the hills of the southern Mexican state of Chiapas, Reuters
reported.
Until now, archaeologists have not been able get access into the tomb, which was believed to hold the remains of a Mayan ruler who lived between AD 431 and 550,
the National Institute of Anthropology and History said in a release on Thursday.
As the tiny camera was dropped 16 feet (5 meters) deep through a small hole at the top of the pyramid, the researchers saw red paint and black Mayan figures drawn
on its walls.
"The characteristics of the funeral site show that the bones could belong to a sacred ruler from Palenque, probably one of the founders of a dynasty," said archaeologist Martha Cuevas.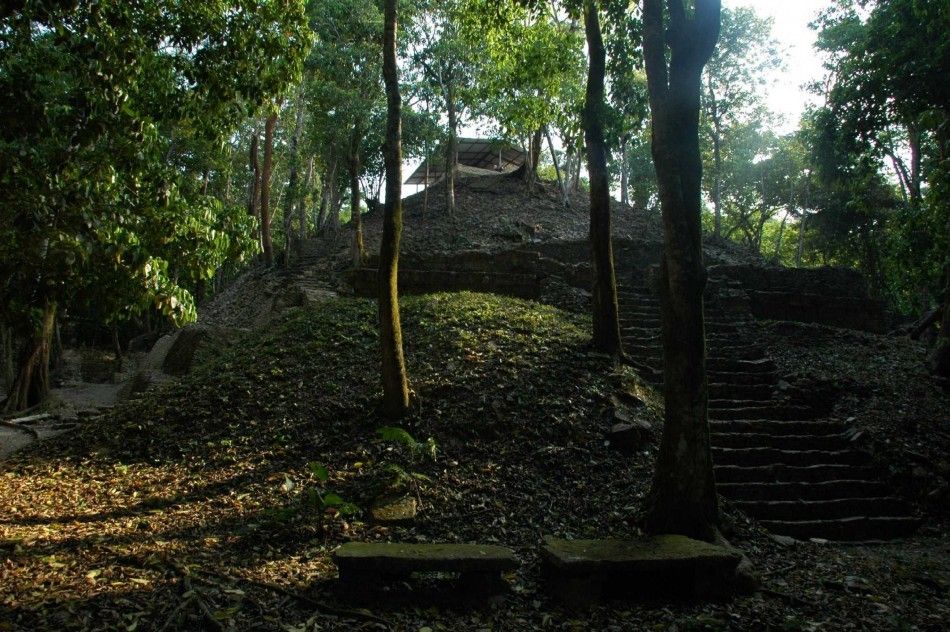 © Copyright IBTimes 2023. All rights reserved.