Selena Gomez Wardrobe Malfuntion Pictures Surface After Miley Cyrus And Amber Rose Suffer Similiar Incidents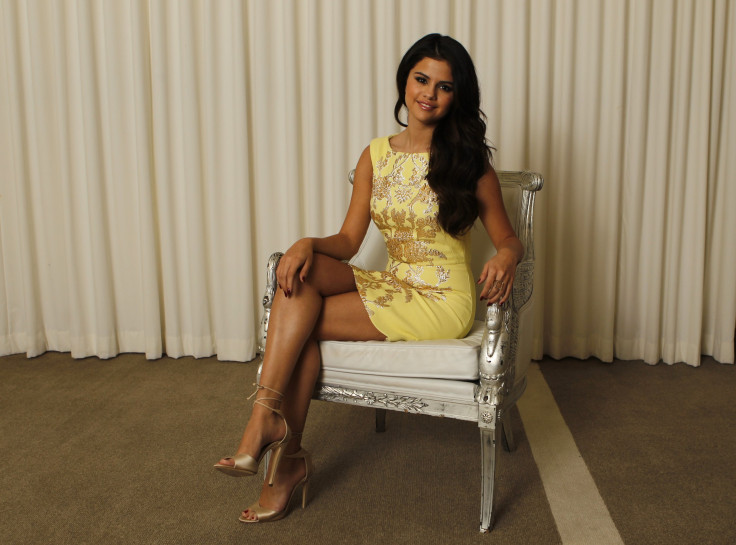 It seems like wardrobe malfunctions are the new fashion trend as Selena Gomez, Miley Cyrus and Amber Rose each suffered an embarrassing moment in the past few days, flashing certain areas that were supposed to remain covered.
Our first offender was Selena Gomez last Sunday. The singer was performing at the 103.3 AMP Radio Birthday Bash in Boston, when a gust of wind gave a glimpse of her flesh-colored underwear beneath her flowing dress.
Gomez didn't seem to be bothered by the wardrobe malfunction, tweeting after the show, "What an amazing crowd!" and "Thank you @1033ampradio #AmyBdayBash Getting stoked for my tour!"
(Click here to see the Selena Gomez wardrobe malfunction pictures.)
Meanwhile, Miley Cyrus on Saturday came dangerously close to suffering a double nip-slip while she was hanging out with fans at an exclusive listening party in a private penthouse at the iHeartRadio Ultimate Pool Party in Miami, FL. Cyrus was reportedly chatting with fans about a song she'd performed for them off her new album when her top suddenly came undone. According to E! News, a contest winner who was present at the party, fastened it quickly before Cyrus was left completely topless.
(Click here to see the Miley Cyrus wardrobe malfunction pictures.)
Last but not least is one woman who is no stranger to showing a little bit of skin. Amber Rose, who is engaged to rapper Wiz Khalifa, flashed her bodacious backside on the red carpet during the BET Awards in Los Angeles Sunday night.
The 29-year-old former girlfriend of Kanye West stunned on the red carpet in her yellow dress before it caught a blast of breeze and flew up Marilyn Monroe-style. But the new mother did not let the seemingly embarrassing moment ruin her night as she made up for it by planting a kiss on Khalifa.
(Click here to see the Amber Rose wardobe malfunction pictures.)
© Copyright IBTimes 2023. All rights reserved.