Senate Democrats Respond To Samuel Alito Draft, Plan Vote On Abortion Rights Bill
Senate Democrats plan to vote this week on the Women's Health Protection Act (WHPA) of 2022, which would make abortion federally legal. The move is considered symbolic, as it is expected to fall short of 50 votes.
The vote by Democrats would send the message that they support legal abortion and accessibility for all. It comes after the leak of Supreme Court Justice Samuel Alito's draft opinion last week, which would overturn Roe v. Wade and Planned Parenthood v. Casey.
The House has already passed the proposed bill, but as long as the filibuster remains, the Senate has almost no chance of passing the bill.
The bill would make it a law that "governments may not limit a provider's ability to" prescribe contraceptive or abortion drugs. It would also make it illegal for governments to prohibit abortion access before or after fetal viability when a provider determines a patient requires an abortion.
WHPA 2022 also prohibits governments from forcing patients to visit an abortion provider in-person or disclosing their reasons for obtaining an abortion.
It prevents governments from requiring providers to provide "unnecessary" procedures, "medically inaccurate information," or services connected to abortions, preventing providers from being required to offer abortion services. The bill also says governments cannot require providers to "comply with credentials or other conditions that do not apply to providers whose services are medically comparable to abortions."
The 2022 bill was introduced by Sen. Richard Blumenthal, D-Conn.
A vote on the bill in the Senate could happen by Wednesday. Majority Leader Chuck Schumer, D-N.Y., confirmed that the bill would be voted on this week.
"It doesn't protect the right of a Catholic hospital to not perform abortions. That right has been enshrined in law for a long time," Sen. Susan Collins, R-Maine, said Thursday.
Collins said she supports abortion rights but does not plan to vote for the bill.
An original vote on the bill in 2021 — it included language about white supremacy, transgender and non-binary people, and gender oppression — failed to pass 46-48 with six senators not voting. That language is not included in the 2022 bill, but it is still unlikely to pass despite a majority of Americans supporting abortion rights to varying degrees.
Alito's opinion would overturn Roe v. Wade would allow states to place total bans on abortion. That includes including medically necessary abortions where the mother's life is at risk like the removal of an ectopic pregnancy.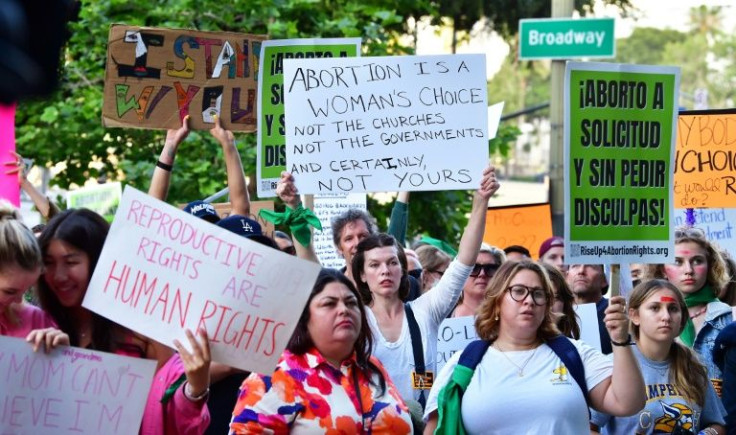 © Copyright IBTimes 2023. All rights reserved.