Severstal Set to Spin off Nord Gold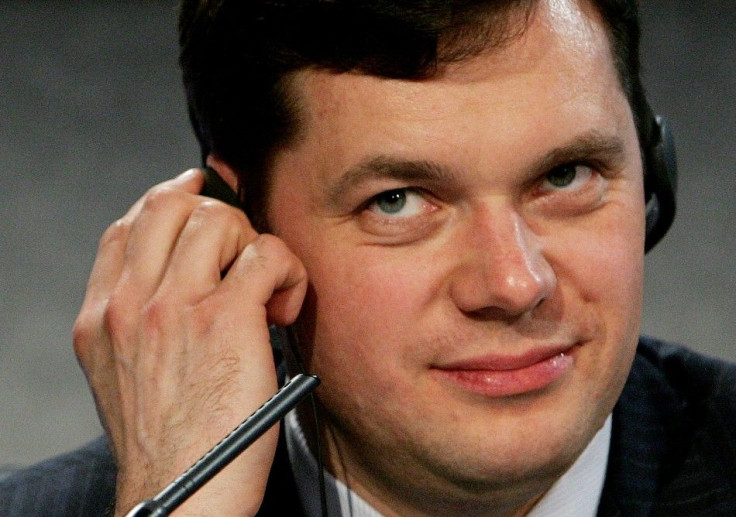 (REUTERS) -- Severstal, Russia's biggest steelmaker, is set to spin off its Nord Gold unit and could list the standalone business in London, less than a year after being forced to pull a planned $1.5 billion public offering.
A London listing for Nord Gold would raise the profile of the gold unit and allow it direct access to funding.
It would follow a wave of Russian companies that have listed in London or are seeking premium listings with inclusion in the prestigious FTSE 100 Index.
Severstal, 82 percent owned by Russia's second-richest man -- Alexei Mordashov, aims to complete the separation by late January. It is planning for a swap and potential listing of Nord Gold global depositary receipts -- effectively a certificate of foreign ownership of a Russian domestic share.
The steelmaker had planned to float the gold unit earlier this year, using cash raised to pay off debt owed to the parent company and to fund further growth. It cancelled the offering in February, blaming poor market conditions that meant it felt investors would be underpaying for Nord Gold assets.
The European IPO market has seen little activity since the listing of Spanish group Banca Civica in mid-July and those working in the market do not expect any more sizeable offerings this year.
Severstal's split gives an implied valuation to the Nord Gold unit of $2.8 billion, said Igor Lebedinets, analyst at VTB Capital, above values priced in by some in the market.
However shares of Severstal, which has a market capitalisation of about $13 billion, were down 6.6 percent to 419.5 roubles at 1240 GMT.
The valuation (of Nord Gold) is seen by the market as lower than the one currently being priced by Severstal, said Lebedinets.
LONDON LISTING GLINTS
Nord Gold was set up in 2007 and has since spent more than $1 billion buying mines in West Africa and Kazakhstan, building a group with expected 2011 output of up to 840,000 ounces, rivalling Randgold and Russian peer Polymetal.
Under the deal, Severstal investors will be able to swap their paper for shares in Nord Gold currently held by a Severstal subsidiary. If Severstal shareholders take up the offer and more than 5 percent of the gold unit's share capital ends up in the hands of minority investors, Nord Gold will apply to list global depositary receipts in London.
Any shares not acquired by minority investors will be bought up by Rayglow, a company owned by Mordashov, who has an $18.5 billion fortune according to Forbes magazine.
They are spinning off Nord Gold into a separate company and offering minority shareholders the chance to participate, said a source familiar with the matter.
It will be a technical listing, the source said, referring to the listing of GDRs in London. If less than 5 percent tender (shares), it will just be a privately held company. Mordashov will take it all privately.
Conglomerate-type businesses have fallen out of fashion and some companies split up or sell off units to eradicate the conglomerate discount applied by the market, and in the case of Nord Gold offering investors a pure play on high gold prices.
BETTING ON GOLD
Alexei Kulichenko, chief financial officer of Severstal, said on Wednesday that if conditions for the listing were not met immediately, it could still happen at a later date.
It will be of course done in due course, in accordance with Nord Gold's strategy, which can be discussed with them separately, he told reporters on a conference call.
Severstal said the exchange would see 100 Severstal shares swapped for 186 Nordgold shares, after a planned two-for-one reverse stock split of Nordgold shares.
Kulichenko said Nord Gold debt to Severstal would be repaid, but there was no other cash component of the split, as the Russian steelmaker was no longer fretting over leverage.
We see much stronger performance of Severstal to date, so we feel comfortable and we don't see the urgent need of the deleveraging, he said.
Nord Gold has signalled it would continue monitoring acquisition opportunities even without a London listing.
It has said it is pressing ahead with $300 million of capital expenditure this year, including $130 million on exploration, and is continuing to eye opportunities, principally assets of a similar size to its two main exploration projects -- Bissa in Burkina Faso and Gross in Russia -- meaning projects with a potential resource base of 2 million to 6 million ounces.
© Copyright Thomson Reuters 2023. All rights reserved.