Shark Sighted At NYC Beach Days Before Reopening For Swimming
KEY POINTS
A shark was sighted close to the shore in a New York City beach just days before reopening
Starting Wednesday, people can go for a swim in NYC beaches
New York State is now considered one of the very few states "on track" to contain COVID-19
A shark was spotted quite close to the shore at Rockaway Beach in Queens two days before New York City beaches were set to allow visitors to go swimming.
On Monday (June 29) at around 2:30 p.m., locals near Beach 100 spotted a shark's dorsal fin in the water just about 10 to 15 feet away from the shore. Hundreds of beachgoers reportedly set social distancing measures aside, swarming the shore to catch a glimpse of the shark.
According to local Regina Cantoni, the shark appeared to be wounded, and eventually let itself get washed up on the shore.
"It looked hurt because I could spot some blood on the body," Cantoni told The New York Post.
Indeed, the shark was seriously wounded when it washed ashore. According to PIX 11, a Parks Department spokesperson has announced the shark has since died and its body has been removed from the beach.
"We kindly ask New Yorkers to respect the space of any wild animal and appreciate them from a distance," the spokesperson said, according to PIX 11. "If you see a wild animal, report the sighting to the WildlifeNYC website."
As it happens, New York City beaches are set to reopen for swimming Wednesday (July 1), just two days after the shark sighting. In a tweet, Rockaway Times shared photos of the injured shark on the beach and noted the close proximity of the sighting and the beach opening.
"SWIMMING AT ROCKAWAY BEACH PERMITTED WEDNESDAY. This is on the beach TODAY. (Better than a red flag?)" Rockaway Times tweeted.
Once New York City beaches reopen July 1, beach goers will be allowed to swim, but are advised to practice social distancing and wear face coverings. A tweet from NYC Parks also reminded the public to only go for a swim when lifeguards are on duty between 10 a.m. and 6 p.m.
"Swimming is strictly prohibited at all other times," NYC Parks said in the tweet.
Before the scheduled reopening, hundreds of lifeguards were trained to go on duty. However, other means to cool down, such as city pools, will remain closed for summer 2020 due to COVID-19.
Once considered the hardest hit state at the beginning of the COVID-19 outbreak in the United States, by the end of June, New York State has become one of the few states that are on track to contain COVID-19, according to Covid Act Now.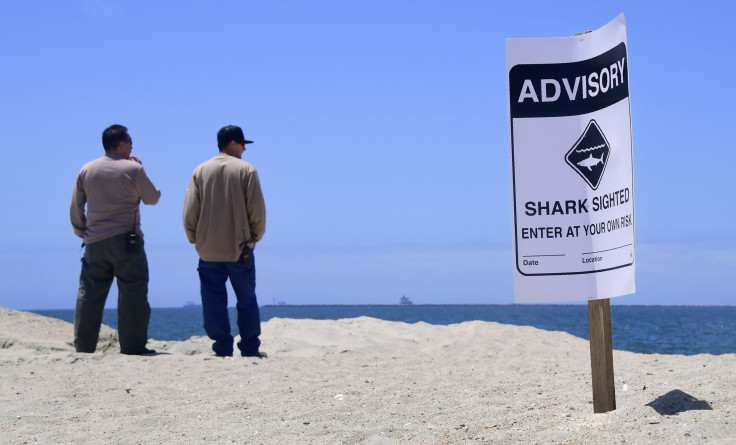 © Copyright IBTimes 2023. All rights reserved.