Shib Army Shows Overwhelming Support To Kusama's Leadership In New Poll, SHIB Continues To Surge
Shib Army, the fierce and loyal members of the Shiba Inu community, showed their overwhelming support to the leadership of pseudonymous lead developer Shytoshi Kusama, through a poll, following the tension that surfaced over the weekend.
Over the weekend, former Shiba Inu Growth Breed member and content creator who goes by the Twitter handle @LucieSHIB conducted an online poll amid the tension in the Shiba Inu official Discord, the allegations and bad publicity thrown against Kusama.
The poll, which was up for 24 hours, and was seen by over 15,000 users, asked the Shib Army if they support Kusama as the lead developer of Shiba Inu, which was participated by 2,471 members of the community.
Of the almost 2,500 voters, 92.4%, or around 2,283 members, pledged their support to Kusama. Only 7.6%, or around 187, said they do not support the lead developer.
Aside from the poll, various social media influencers, content creators, developers and key personalities within the Shiba Inu ecosystem also pledged their support to Kusama.
Industry veteran and Metaverse advisor of the Shiba Inu coin Marcie Jastrow had nothing but good words about Kusama. "Shy has been nothing but supportive on the Metaverse - he is always available and communicates well with me and Sherri," she said.
Another prominent Shib Army, who uses the Twitter handle @ShibaTV, assured the lead developer that they have his support when they tweeted, "Hi @ShytoshiKusama, you have our full support, do not hesitate to count on us for whatever you need."
LucieSHIB also committed support to Kusama, saying, "In case you wondered, I will support @ShytoshiKusama because he is the one who put his money and all his time in $SHIB While others talk trash on discord and call it Hard work."
RagnarShib, another prominent figure in the Shib Army, told his over 3,500 followers to "continue working on #Shibarium !!!! This is the new challenge and let's push forward against the shadowcats together with @ShytoshiKusama as a community as @RyoshiResearch always wanted!"
A Twitter user who goes by the handle @Jolt_yourday also showed support for Kusama and shared her excitement at the launch of Shibarium in a tweet that read, "Shibarmy supports @ShytoshiKusama and is eagerly waiting for the reveal of the ❤️ shaped box."
Amid the tension within the Shiba Inu community, SHIB, the native token of the ecosystem, continues to trend in the green zone and saw a gain of 0.45% over the past 24 hours when it was trading up at $$0.0000121 with a 24-hour volume of $392,233,804 as of 3:03 a.m. ET on Monday, according to the latest data from CoinMarketCap.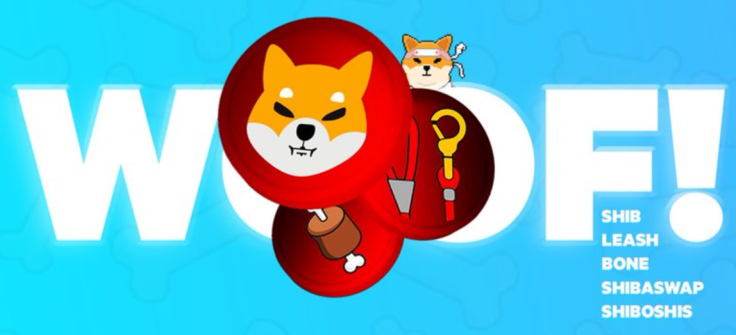 © Copyright IBTimes 2023. All rights reserved.
FOLLOW MORE IBT NEWS ON THE BELOW CHANNELS