SHIB's Kusama Reveals Ryoshi Has A Special Name For This Crypto Genius
Shytoshi Kusama, the lead developer of Shiba Inu, revealed that Ryoshi, the pseudonymous creator of the dog-themed altcoin, has a special name for crypto genius Vitalik Buterin and shared what the SHIB community is all about.
While sharing many interesting details about the Shiba Inu ecosystem, the pseudonymous lead developer dropped a fun fact, which not many know, that Ryoshi has a special name for Ethereum co-founder Buterin.
On the official Shiba Inu Discord server, Kusama shared that Ryoshi calls Buterin "woofmiester," a crypto-speak for Wolfmeister. The term has a lot of meaning but based on the Canadian programmer's personality, it means an "old soul that possesses great wisdom and insight. Mostly cautious or a little reserved when getting to know new people."
Explaining that the Shiba Inu ecosystem is not just about community, but also about giving back, Kusama cited Buterin as an example. "The 'Woofmeister,' as Ryoshi would call him, Vitalik Buterin led this charge with his Billion Dollar donation to the Covid Relief Fund," the lead developer said on Discord, as shared on Twitter by former Shiba Inu Growth Breed member and social media influencer GossipShib.
Kusama announced that aside from a chunk of "Shiba Eternity" profits allocated to support projects on Shibarium, another percentage would be dedicated to helping non-profits across the world.
"Now, we follow in his footsteps by announcing that a certain percent of all Shiba Eternity profits will be donated to non-profit organizations worldwide with absolutely no request or expectation of a return from those donations. In this way we support the NEEDS of our worldwide community," they added.
So far, Kusama revealed that at most 45% of the "Shiba Eternity" profits will go to projects that will be built on Shibarium, the other 5% would be allocated to a burning mechanism to help the community reduce the circulating supply.
While the pseudonymous lead developer did not reveal what the team plans to do with the remaining 50% of the profit, as they called it a "trade secret," it is safe to assume that a portion of the remaining 50% will go to donations.
Buterin has always been a partner of the Shiba Inu community ever since the dog-themed altcoin launched. The crypto genius was the recipient of billions, or around 50% of the total Shiba Inu supply, in the early days of SHIB in the industry.
The Ethereum co-founder burned 90% of the tokens and donated the remaining 10% to a foundation in India. In July 2022, Buterin thanked the Shib Army for backing the fellowship of Artificial Intelligence Existential Safety, a fellowship that provides funds to help Ph.D. students studying AI existential safety, which he introduced.
Last month, the Canadian programmer thanked the Shib Army again for helping fund the Balvi foundation, which Buterin co-created.
Balvi is a non-profit "scientific investment and direct gifting fund for deploying quickly to high-value COVID projects that traditional institutional or commercial funding sources tend to overlook."
As of 3:27 a.m. ET Tuesday, SHIB was trading up 1.71% at $$0.00001126 with a 24-hour volume of $172,742,170, according to the latest data from CoinMarketCap.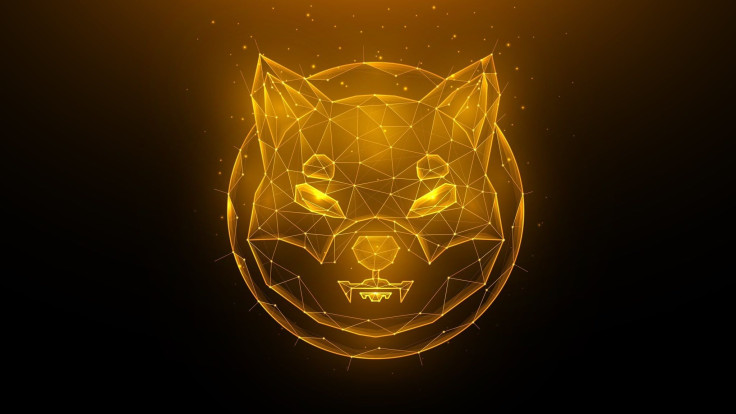 © Copyright IBTimes 2023. All rights reserved.