Shifting Gears To Rev Up Customer And Community Service
BloomTech CEO explains why social entrepreneur companies must adapt to make a lasting impact.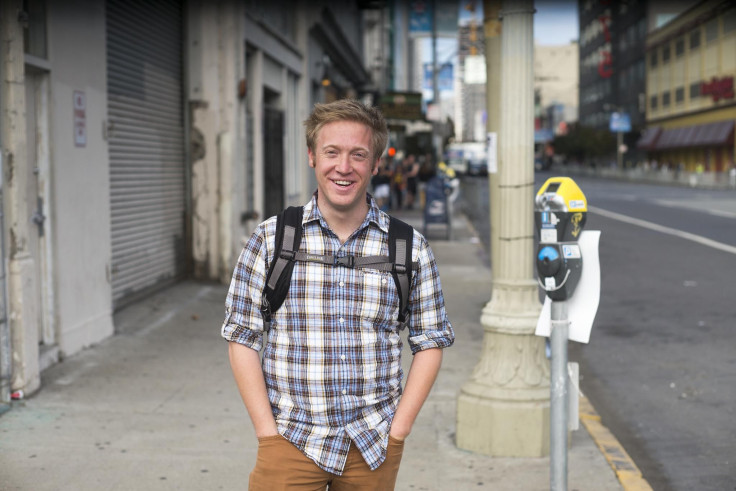 Social entrepreneurship is, at its core, about alignment: Synching solutions to community challenges with a successful business model. When done well, a win for individuals or the community is a win for the business, and vice versa.
As with nearly everything, though, community interests and needs change. Social entrepreneurs must adapt to meet these needs -- and ensure the business model does, too.
The failure to change in a timely manner can land businesses in hot water in more ways than one. Delays in meeting the needs of benefiting communities can alienate the people and groups you seek to help. A disconnect plays out in the success of a company, too, whether through customer dissatisfaction, clunky operations or diminished profitability.
In addition, backlash against community-focused businesses can be even harsher than that against typical companies. If the general public perceives a mismatch between a mission-driven company's vision and its actions, they'll likely feel duped.
It's critical, then, for social entrepreneurs to keep a pulse on the continually shifting landscape of both community and business needs. We must not only notice but adapt to changes in order to succeed as enterprises -- and create lasting social impact.
Like skyscrapers built to flex with hurricane-force winds and earthquakes, social entrepreneurs need to adjust under pressure. The unmoving monoliths will crack and crumble. Meanwhile, agile leaders of mission-driven businesses will help shape a better future.
Adapt when the road gets rough
In a perfect world, we'd be able to anticipate -- and plan for -- challenges. Unfortunately, I still can't read tea leaves, and no one has patented a functional crystal ball.
That means social entrepreneurs must be ready to react to shifting conditions.
At BloomTech, we are no strangers to the need to adapt. I think of our decision to rebrand from Lambda School to Bloom Institute of Technology in November 2021. A rebrand is a resource-intensive, involved process no one should embark on lightly.
We decided to invest in cultivating a new identity, rooted in our years of successful tech training. As BloomTech, we have a different name but continue our mission of providing a lower risk path to a higher income.
The rebrand brought new challenges: building back brand recognition, keeping current learners up to date during the change, and regaining paid and organic traffic. Working our way through these issues ultimately strengthened our company.
I have learned over the years that adversity is often tied to opportunity -- if you're willing to grasp it. A small study of Australian startups found that amidst the adversity of COVID-19, nearly as many companies reported experiencing opportunity as they did hardship.
While the transition came with its own set of challenges that we navigated as a team, the overall shift in brand acted like a reset. Our entire team had a chance to really dig into who we are and aspire to be as a company, and how to better serve our students in the years to come.
Stay agile for bigger impact
As social capital leaders, we know that our work isn't done until the problems we set out to solve are a distant memory. (And at that point, most of us will find a new problem to work on!)
Social entrepreneurs are also tinkerers. We iterate because we know that if an entrenched problem could be resolved with a straightforward answer, it would be fixed by now. So we develop unconventional approaches and continue to build that plane as we go.
By listening to what our customers and communities tell us about our offerings, we can practice proactive evolution.
Let me pull back the curtain on one challenge we've faced at BloomTech that illustrates this point. Historically, the top reason interested people didn't enroll in BloomTech was they couldn't commit the time required for our rigorous training. Attending lessons every day at the same time didn't make sense for many parents, caregivers, people who wanted to learn while keeping a current job, and even those in different time zones. They needed more flexibility.
We listened.
We developed a new learning experience that empowers them to personalize our direct path to a tech job and higher income, which opened yesterday (May 18) for new applications. What we call the CareerFlow learning experience enables students to access live sessions, career experts and job hunt resources on their schedule, at their pace. We have put our students in control of their own future while maintaining the personalized coaching, guidance and curriculum that has helped more than 4,000 graduates kickstart rewarding careers in tech in companies like Google, Apple and Microsoft.
The impact from our program to date is literally life-changing. I think of graduates like Adnan, who increased his salary by roughly five times, and Emily, who is able to spend more time with her family now that she works remotely as a data scientist. I'm elated to extend even more opportunities to more people. I literally get goosebumps at the level this enables us to scale our impact. With the doors opening to more motivated students now able to customize their training to work for them -- rather than trying to conform to a rigid schedule of conventional education -- we blow open what's possible.
I'm sure you can empathize. Whether your company aims to provide nutritious food to kids , keep houseless people's feet warm , or reduce plastic waste by selling cleaner soap , you know the success of your business has real impact on real people. It's up to each of us to maximize that impact.
As social entrepreneurs, we must never be content with the solution we've built. We must always hunt for ways to improve. We must always listen to our customers and keep an eye to the future so we can proactively develop an even better offering.
Check in with your North Star
Entrepreneurship lore is full of leaders who "stuck with it," outlasted the haters, and persevered in the face of conventional wisdom before hitting it big. While we absolutely need to stay true to our vision, there's danger in over-romanticizing grit. Determination can easily veer into inflexibility -- and, in extreme cases, a lemming-like blindness to all the signals that things are not going well.
So how do you know when to pivot? With countless options, how do you stay responsive without being blown off track?
My answer: Keep your mission as your North Star.
When a potential project inspires that buzz of excitement, consider best and worst case scenarios. How do they match up against your ultimate destination?
When you're struck by an idea for a new product line, ask how the resources needed to launch something new could be allocated elsewhere. Where can you invest to accelerate your trajectory toward your mission?
In other words, continually ask yourself which path leads most directly to your goal. Measure every choice against your North Star.
When you're a social entrepreneur, you constantly make your way through uncharted territory and choppy waters. Just like a boat tacks back and forth, your journey won't be direct. You'll need to adjust along the way.
The good news: As long as you navigate by your company's mission -- its North Star -- as I will continue to do here at BloomTech, you'll not only get where you want to go, you'll create far-reaching ripples of impact along the way.
Austen Allred is the co-founder and CEO of BloomTech. Before founding BloomTech, Austen was the co-founder of media platform GrassWire . He co-authored the growth hacking textbook Secret Sauce, which became a best-seller and provided him the personal seed money to build BloomTech. Austen's disruptive ideas on the future of education, the labor market disconnect, and breaking down barriers to career opportunity at-scale have been featured in The Harvard Business Review, The Economist, WIRED, Fast Company , TechCrunch and The New York Times , among others. Austen lives in Utah with his wife and kids.
FOR FREE to continue reading
✔️ Unlock the full content of International Business Times UK for free
offer available for a limited time only
✔️ Easily manage your Newsletters subscriptions and save your favourite articles
✔️ No payment method required
Already have an account?
Log in
© Copyright IBTimes 2023. All rights reserved.