Shigeru Miyamoto's Advice To A 35-Year-Old Super Mario Resonates With Fans
KEY POINTS
Legendary game designer Shigeru Miyamoto explained why he went against the grain in casting an Italian-American plumber to be his protagonist instead of a superhero
Aside from the existing technology, Miyamoto also wanted someone who could be your neighbor to be his lead character
Miyamoto would encourage Mario to be true to himself rather than competing with others and to always keep his mustache well-groomed
For fans of "Super Mario Bros." and Mario in particular, the curiosity over why an Italian-American plumber became an iconic character has probably never crossed their minds.
Yet for legendary game designer and producer Shigeru Miyamoto, there were a couple of reasons why they didn't go the route of a superhero to battle Bowser and explore the Mushroom Kingdom. He told CNN Business that video games of the day were usually designed by programmers, not artists.
"I was trying to use the technology available at the time to produce a distinctive-looking character from a small number of pixels, and that resulted in Mario," said Miyamoto in comments translated from Japanese.
As to why this Japanese engineer and artist picked a 26-year-old Italian-American plumber from New York as the protagonist, Miyamoto said, "We wanted him to be someone who might live near you, and not a superhero."
Although Mario first appeared in 1981's "Donkey Kong," he was then a carpenter who was trying to rescue the female Pauline from the titular gorilla. It would be four years later before the plumber was given a game of his own.
To celebrate Super Mario's 35th anniversary, Nintendo has unveiled a slew Mario-centered games that will launch in the coming months. The new titles tap into Mario nostalgia with revamped classic titles while experimenting with newer form factors like augmented reality and a line of real-life toys.
If Mario was really a 35-year-old man, and not the 26-year-old he'll remain forever in the game, his creator Miyamoto would encourage him to keep "living in a way that's true to yourself is more enjoyable than being in competition with others."
"You'll be keeping plenty busy, so don't forget to work out and keep your mustache well-groomed," he said.
It's sound advice, particularly for someone who has seen massive advances in video games over the past four decades. Mario has reflected these advances, as seen in 1996's "Super Mario 64," where Mario was first seen in 3D. Subsequent installments sent Mario into outer space and gave fans ways to design their own game levels.
Nintendo is releasing "Super Mario 3D All-Stars" on Sept. 18, a compilation of "Super Mario 64," "Super Mario Sunshine" and "Super Mario Galaxy," with graphics enhanced for the Switch console. This will be on a limited run, however, only available until March 31.
"I hope that people who played these games before will play them again like I'm doing," said Kenta Motokura, who directed "Super Mario Odyssey" and produced "Super Mario 3D All-Stars." "It not only brings back some nostalgic memories, but it may allow them to find there are plenty of fun things they haven't yet discovered."
As early as last week, it was already a hit for pre-orders, proving that there's a lot of life left in the plumber.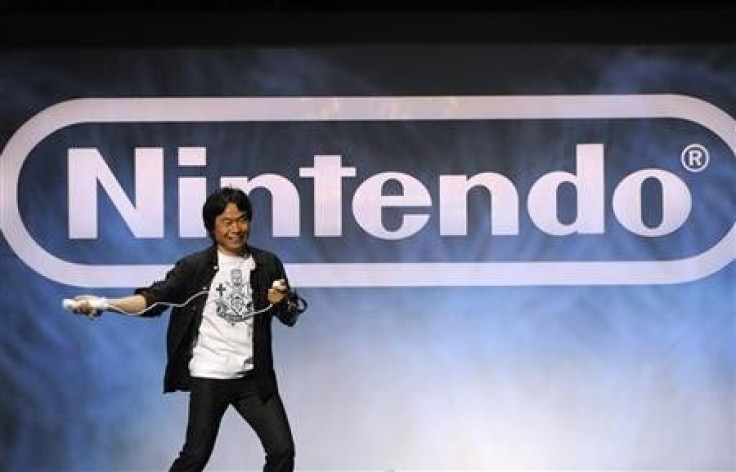 © Copyright IBTimes 2023. All rights reserved.