'Sister Wives' Season 6 Spoilers: Judge Reveals If Kody Brown Can Legally Adopt Robyn's Children In Episode 7 [RECAP]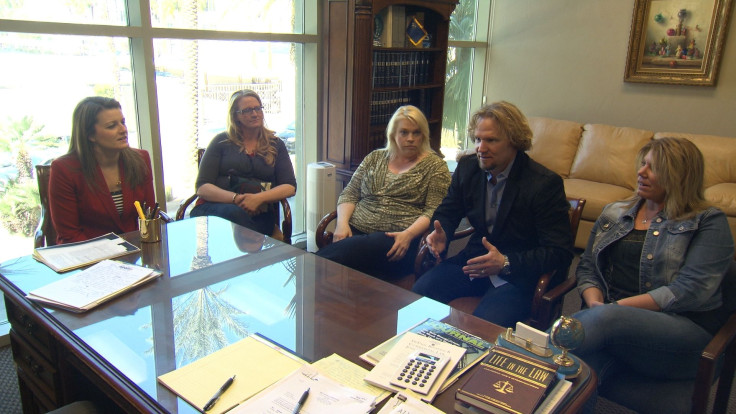 It's been a long and emotional journey for the Brown clan. But finally, during episode 7 of the hit TLC series "Sister Wives," fans watch as the beloved reality TV family concludes the "stressful" yearlong process of getting Robyn's children, Dayton, Aurora and Breanna, adopted by the polygamist patriarch, Kody Brown.
"Congratulations," the lawyer said in the Season 6 installment to Kody and his family, approving the adoption and the name changes of the children.
But as smooth as the court hearing goes, the events leading up to the big moment were anything but relaxed.
"[The adoption is] so vital to our family," Kody begins the Sunday night installment, titled "A Judge Decides," explaining how crucial it is for him to have legal rights over the children from Robyn's previous relationship. "It's so important, but we don't know if it's going to happen."
Christine, Kody's third sister wife, elaborated in episode 4 that "it comes down to the judge and how he feels about plural families." Kody reveals he's well-aware of the obstacles he faces due to his lifestyle but remains hopeful that the judge could see "value" in their large and loving family.
"We have overcome so many challenges to come to this place, and plural marriages could be the one thing that blocks us," Kody notes, stating how nervous he is before the hearing commences. But after a "tense" hearing, according to Robyn's eldest child, Dayton, the judge finally gives his permission for Kody to adopt the children of his fourth sister wife.
"This is what it was all about -- it was all about the kids," states Meri, Kody's first sister wife, who divorced Kody so Robyn could legally marry him. "It wasn't about me or a legal marriage or a legal divorce. It was about the kids. And it was definitely worth it."
Mariah, Kody and Meri's daughter, then chimes in during a confessional that she thinks what her mom did was "hard"; however, she knows her mother understands that divorcing her longtime husband was "important for her and the whole family."
But the adoption of Dayton, Aurora and Breanna isn't the only exciting, notable moment to take place in episode 7. Madison, the daughter of Kody and his second sister wife, Janelle, rallies the troops to relay a "big announcement."
"There's a guy, and we're pretty serious," Madison teases her parents. "And you know him."
But Kody is at a loss for words (and guesses) -- until Madison reveals the man she's seeing is Caleb Brush, the brother-in-law of Kody's brother.
"This isn't some weird second-cousin marriage thing," Janelle interjects in a confessional, explaining to viewers that there's no blood relation between her daughter and Caleb. Madison goes on to explain the heartbreaking story of how she and Caleb first met, which was after the tragic death of Kody's brother Curtis.
"Hey, hey! I couldn't have picked better myself!" Kody says, approving Madison's new beau.
Christine, Meri and Robyn also share similar sentiments, sharing their love for Caleb and their excitement for Madison, who announced she was engaged to her 10-year-older current fiancée in September.
But Madison wasn't always positive she and Caleb shared the same feelings for each other.
"I want this," Kody's daughter states in a confessional, "and I hope he does too."
"Sister Wives" airs Sunday nights at 9 p.m. EDT on TLC.
© Copyright IBTimes 2023. All rights reserved.