Small Business Loans: How They Work and What You Should Know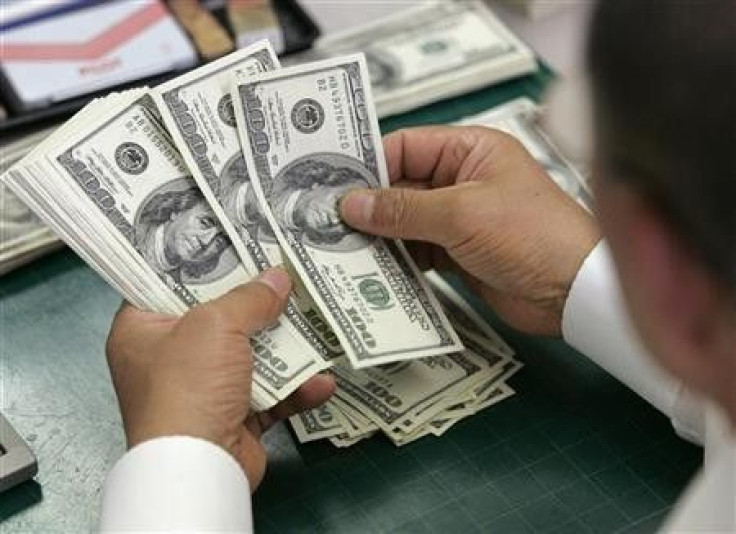 For small business startups, knowing how loans work and getting them are absolutely crucial.
Many entrepreneurs, however, wait until the last minute to think about loans and prefer to dwell on grandiose plans, never mind that they often need loans to fund those plans.
Asking for loans is "unpleasant; it's like asking your dad for the car keys," said Charles H. Green, Executive Director at the Small Business Finance Institute and author of The SBA Loan Book.
It's Hard
Small businesses should start this "unpleasant" process early, however, partly because it could prove to be long and difficult.
One entrepreneur Green encountered secured his loan at the 60th bank he approached.
While this might be an extreme example, small business owners often need to try at more than one bank to get a small business loan.
During the process of dealing with a bank, moreover, they may be asked to provide additional documents they previously did not anticipate needing.
Green stressed that small business owners need to be patient in this entire process.
Banks Want Their Money Back
In making any small business loans, the goal of the bank is to get its money back. Even if the loan is made through the Small Business Administration (SBA), it is still a bank that ultimately risks its capital.
Banks usually get their money back from the borrower's revenues. If that is not possible, banks can also get their money back from selling assets pledged as collateral or from the small business owners personally.
Therefore, besides documents relating to the business projections, banks may often request documents relating to the personal finances of the small business owner and whatever assets that can be pledged as collateral.
Backing up Projection Numbers
Regarding business projection numbers – that is, assessing the probability of repayment from borrower revenues – it is all about justifying those numbers, preferably with facts, said Green. For existing businesses, that may mean financial statements.
Some of the hard questions a lender may ask include:
*How many customers do you need?
*How do you find them?
*Who are satisfying these customers already?
*Why would they feel compelled to buy from you?
*What is your capacity to deliver those products?
*What is the cost to deliver those products?
Learning from Mistakes
Sometimes, the best efforts of small businesses to secure a loan are not good enough.
When rejections happen, Green recommended turning them into learning lessons. Often times, if the small business owner manages to remain calm and polite, he can get candid responses as to why he was rejected.
These explanations often turn into keys to successfully securing a loan from another bank in the future.
Choosing the Right Banks
Other times, though, a rejection from a bank has nothing to do with the borrower at all. That is, a lender may not have any money to lend.
Therefore, Green recommended that small businesses avoid banks under consent agreement with or issued a cease and desist order by the Federal Deposit Insurance Corporation (FDIC).
Generally speaking, smaller banks have more flexibility in their lending standards while bigger banks usually offer cheaper rates, added Green.
READ ALSO: Small Business Plan: A Template for Making Sales
READ ALSO: Small Business Ideas for 2012: Why not go Global?
READ ALSO: Small Business Ideas for 2012: Selling to Uncle Sam
READ ALSO: Small Business Exporting Advice: Crucial First Steps
READ ALSO: Small Business Culture: How to Build a Winning Team
READ ALSO: Small Business Exporting Advice on Foreign Operations
READ ALSO: Small Business Marketing Ideas, Tips from a Top Expert
READ ALSO: Managing a Small Business: How to Inspire Employee Loyalty
READ ALSO: Small Business Marketing Strategies that Work for Tight Budgets
READ ALSO: Small Business Ideas for Women at Home: Working with Realities
READ ALSO: Small Business Survival: Overcoming the Recession and More
READ ALSO: Small Business Accounting: Tips, Tricks and Advice from TaxMama
READ ALSO: Small Business Strategic Planning: a Process for Success and Survival
© Copyright IBTimes 2022. All rights reserved.
FOLLOW MORE IBT NEWS ON THE BELOW CHANNELS