SNL Barron Trump Tweet: Katie Rich Slammed By Donald Trump For Tweet About His Son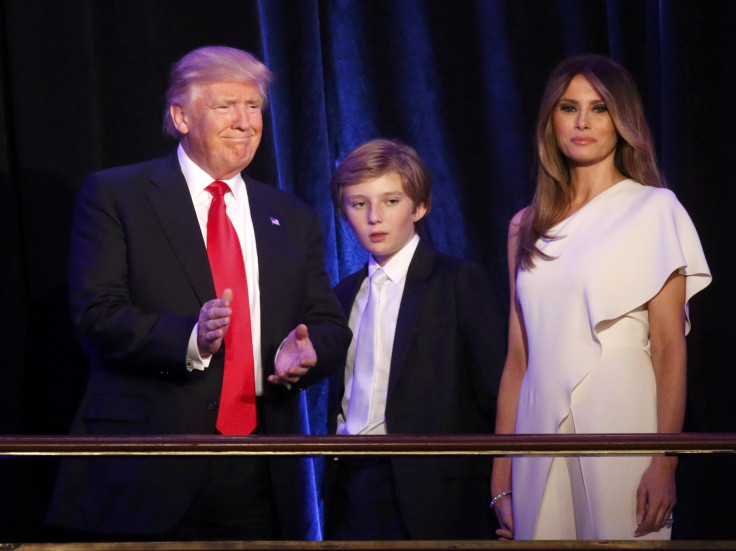 Donald Trump expressed his displeasure Thursday about a tweet attacking his son, Barron, by a "Saturday Night Live" (SNL) writer. Katie Rich posted the tweet on the day of Trump's inauguration, which said ""Barron will be this country's first homeschool shooter."
"Well, 'Saturday Night Live' — a person from 'Saturday Night Live' was terrible," Trump said during an interview which aired on Fox News Channel's "Hannity," according to a transcript released by the network.
Although the White House did not respond directly to the SNL writer's jibe, a statement said: "It's a longstanding tradition that children of Presidents are afforded the opportunity to grow up outside of the political spotlight. The White House fully expects this tradition to continue. We appreciate your cooperation in this manner."
Rich, who had been with SNL for three years, was indefinitely suspended from the show after her tweet. She also faced a barrage of criticism on social media, with comments criticizing her for targeting Barron. She has since wiped her website and cleared her social media pages, except one tweet apologizing for her words.
Barron, 10, attends Columbia Grammar and Preparatory School in New York City.
President Trump and first lady Melania Trump's youngest son has been subject to personal attacks before. Last November, Rosie O'Donnell, a longtime nemesis of President Trump, posted a tweet which included a link to a video that questioned whether Barron is autistic. O'Donnell defended the tweet before deleting it and apologizing to the Trump family.
Twitter users slammed Rich for targeting the child, with some calling her a "piece of trash" and others calling for a boycott of NBC, which airs SNL.
© Copyright IBTimes 2023. All rights reserved.