So, With $98 Billion Could Apple Buy Disney, Sony?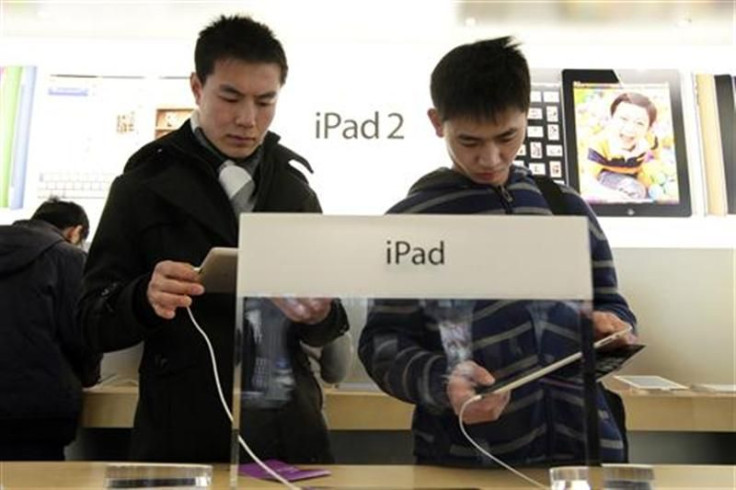 Apple's directors dodged the question of what to do with nearly $98 billion in cash and investments that's waiting to be used.
For now, at least, CEO Tim Cook has once again put off the day of reckoning. The Cupertino, Calif. company has too much money he told shareholders at Thursday's annual meeting.
Apple (Nasdaq: AAPL) declined to declare a special dividend that would have the effect of returning at least part to shareholders now and buying back more stock that would do it later.
So what's up? Apple's cash pile was only $76 billion last June and $81 billion in September, which means Cook and directors including former U.S. Vice President Al Gore have had plenty of time to contemplate tapping it.
Here are some suggestions:
Buy Walt Disney or parts of Sony. If Apple, already huge in music and videos, wants to launch a major service through Apple TV, it might want more content. The company could buy Walt Disney, which has a market capitalization of $74.3 billion, keep the movie and TV production companies and divest theme parks like Disneyland and Disneyworld.
Disney CEO Robert Iger is Apple's newest director. Late Apple Chairman Steve Jobs was Disney's largest individual shareholder, the result of his sale of Pixar to the Hollywood producer. The Jobs estate still owns the shares, about which little has been said since his death Oct. 5.
Alternatively, buy Sony Studios, the former Columbia Pictures, which Sony snapped up from Coca-Cola after a scandal in 1989. That would only be a piece of Sony, whose entire value is $21.3 billion.
Buying a studio and getting the content, including movies, TV shows and movies, would be less cumbersome that buying a cable company like Comcast or Cablevision, which would entail huge regulatory hassles.
Buy a chipmaker like ARM Holdings.
Britain's ARM Holdings, the chip design company that is responsible for the success of the iPod, iPhone and iPad. ARM's market capitalization is around $12.3 billion.
ARM, a fabless semiconductor company, would bring intellectual property company and give it some leeway over rivals, such as Google and Microsoft, which are entering the smartphone and tablet sector. By now, ARM has relationships with many of these companies, as well as rivals such as Texas Instruments.
But bringing ARM under the Apple umbrella couldn't hurt.
Buy Foxconn. Formally Hon Hai Precision Industries, this Taiwanese company is Apple's principal contract manufacturer, with as many as 700,000 people working in China.
Apple has acknowledged problems with Foxconn. That's why it asked the Fair Labor Association, an industry group, to probe Foxconn's working conditions.
Terry Taiming Guo, Foxconn's boss, who built the company from scratch on his own, might object. The value of the company now is about $3.5 billion. Last week, he raised workers' pay in China's Shenzen province 22 percent.
The deal might bolster Apple's presence in China, where crowds before Lunar New Year were turned away due to a shortage of iPhone 4S models. Perhaps it could open branches in the U.S. and employ U.S. workers who once built Apple products.
Buy more patents and intellectual property. Last year, a syndicate headed by Apple paid $4.5 billion for wireless patents from defunct Nortel Networks. Apple paid the largest amount, whose total has not been disclosed.
With the bankruptcy of Eastman Kodak, that company's imaging patents, which had been on the block since August in a package valued at $2 billion, are likely cheaper now. Another company, which had been for sale, InterDigital, took itself off the block last month.
InterDigital now is valued at only $1.85 billion, about where it was when it first put itself up for sale.
If Apple were to acquire it, the company would still have $96 billion left over,
Apple shares closed at $516.39, up $3.35, valuing the entire company at $481.5 billion.
© Copyright IBTimes 2023. All rights reserved.
FOLLOW MORE IBT NEWS ON THE BELOW CHANNELS