Sochi Olympics: How To Watch The 2014 Winter Games On iOS, Android And Windows Devices
The 2014 Winter Olympics kick off this week in Sochi, with preliminary rounds for events like the new snowboard slopestyle already beginning on Thursday and the opening ceremony coming on Friday. This year it's easier than ever to catch the games anywhere, at any time, with a few options for streaming competitions on tablets and smartphones.
Most of the coverage will be tape-delayed in the U.S. due to the time difference with Russia. This will allow NBC to include interviews, commentary and statistics. However, there are also options for hardcore fans and nocturnal people to catch the events live on their mobile device.
1. NBCOlympics.com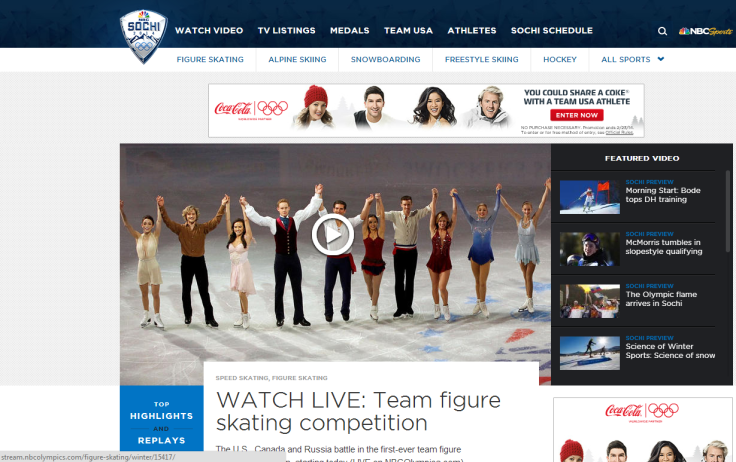 This is just the website that NBC, which has the rights to broadcast the Olympics games in the U.S., is using to stream content online. It isn't optimized at all for mobile devices, but it actually works very well on smartphones and tablets of any operating system. The best part is that NBC is streaming all of the games live here, so you can catch that record-breaking Super-G slalom race as it happens and be the first in your office to know.
2. NBC Sports Live Extra App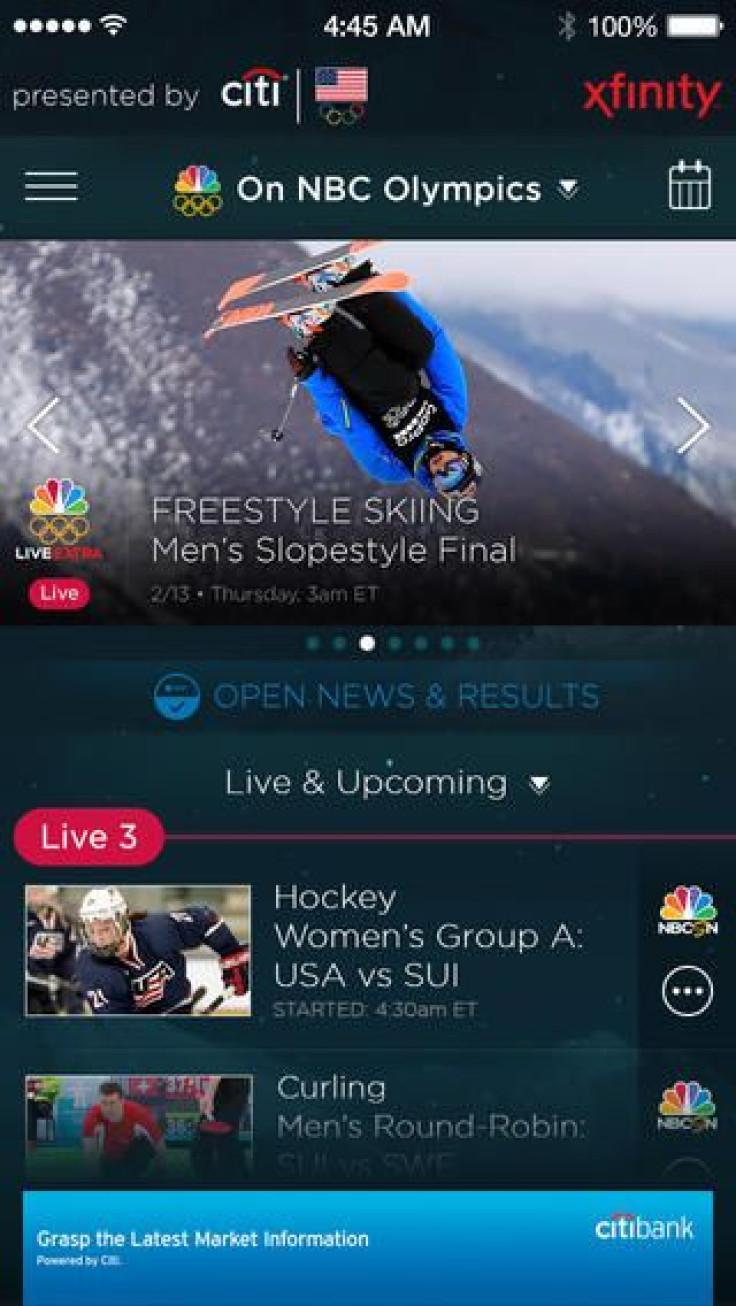 This one uses NBC Sports Live Extra to live-stream 98 medal events from 15 Winter Olympics sports online and on a corresponding mobile app. The app is free on the iTunes Store, Google Play Store, and Windows Phone App Store, but there is a catch. Users need to have an existing cable, satellite or telco TV subscription to watch live streams and full-event replays.
Those without a subscription can still use the app to watch highlights. The NBC Sports Live Extra app does give users a 30-minute free trial, so if you aren't planning on getting a TV subscription, use wisely!
3. NBC Olympics Highlights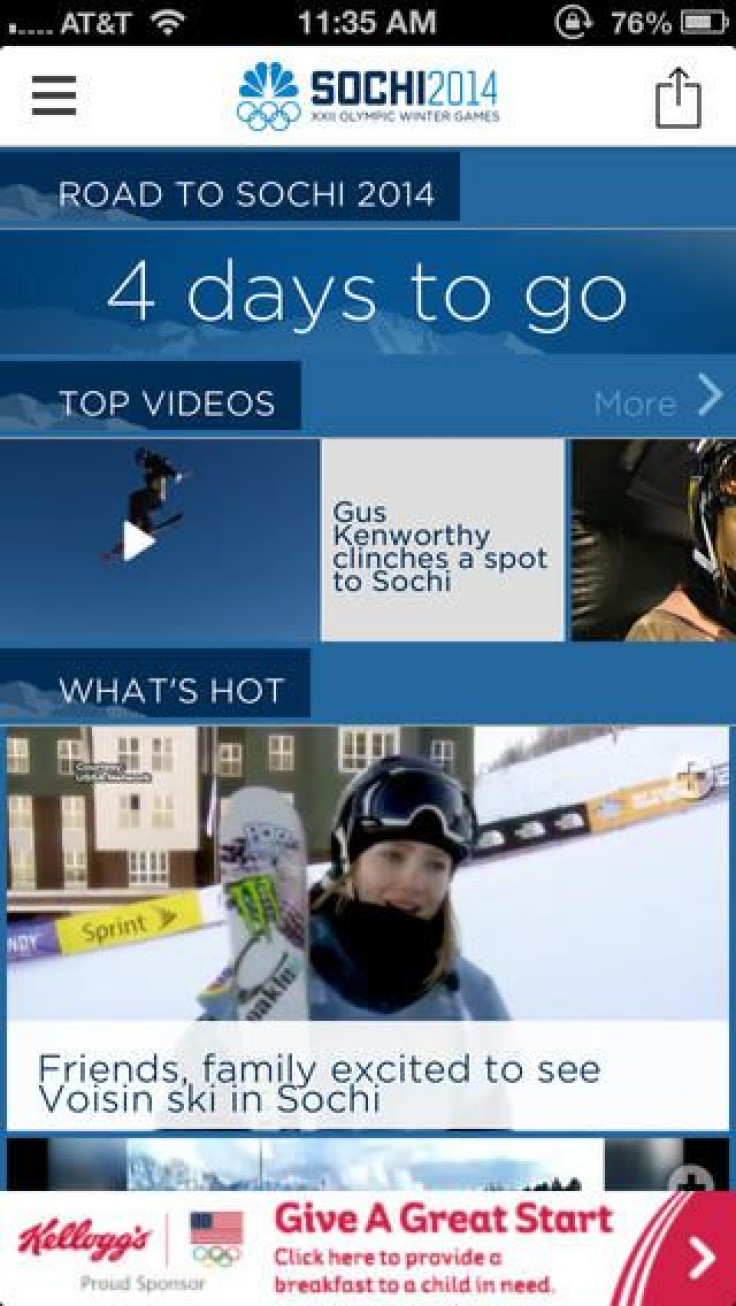 The NBC Olympics Highlights app is intended to be a "second-screen" app to use while watching the games on a TV or computer. The app comes with real-time results, a schedule of events, medal counts and listings of when NBC will broadcast events on TV and online. The app also uses NBC's "Primetime Companion," which syncs with NBC's primetime broadcast to provide trivia, polls, slideshows, extra videos and social media related to the broadcast. NBC Olympics Highlights app is available for free at the iTunes Store and Google Play Store.
4. Sochi 2014 Guide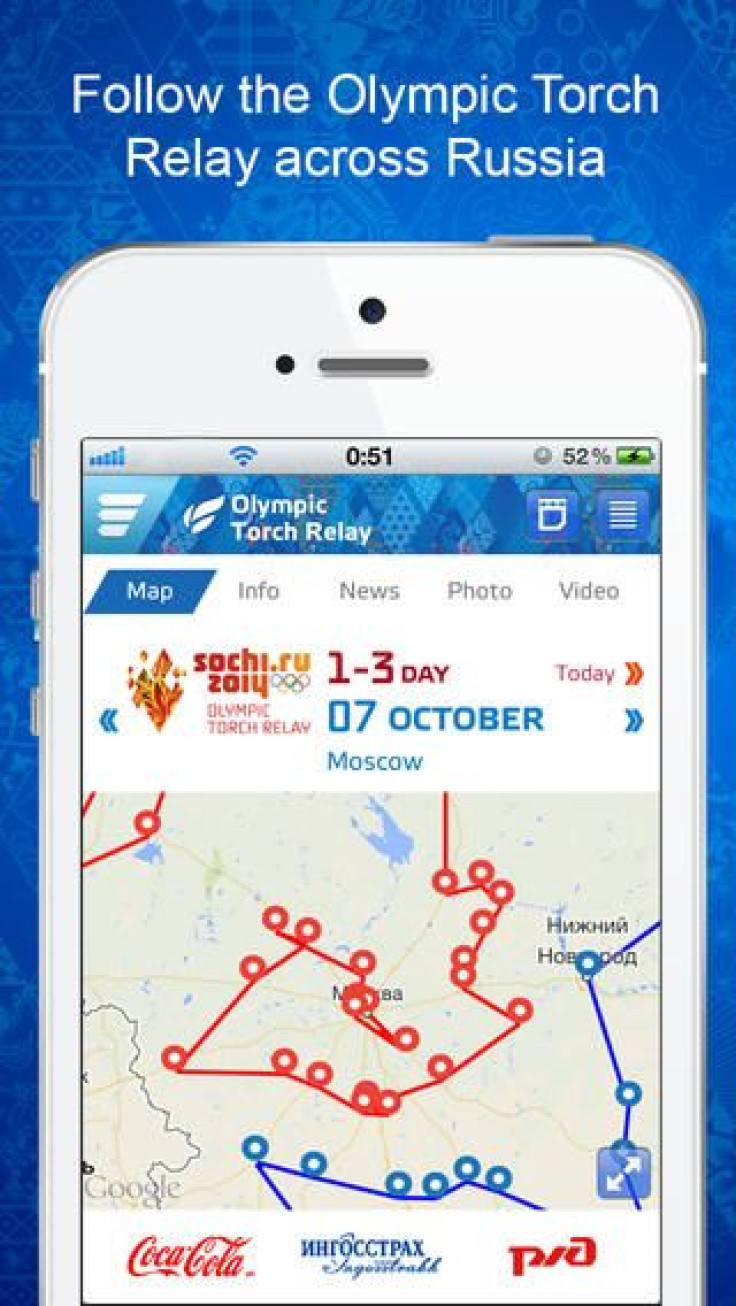 It may not stream any video, but the Sochi 2014 Guide app is the official guide of the 2014 Winter Olympics. It covers the nitty-gritty details on each event, the venues and the torch parade. It provides all of the official information and updated times and schedules. It is available for free on the iTunes Store, Google Play Store and Windows Phone App Store. There is also a version for BlackBerry 10.
5. Sochi 2014 Results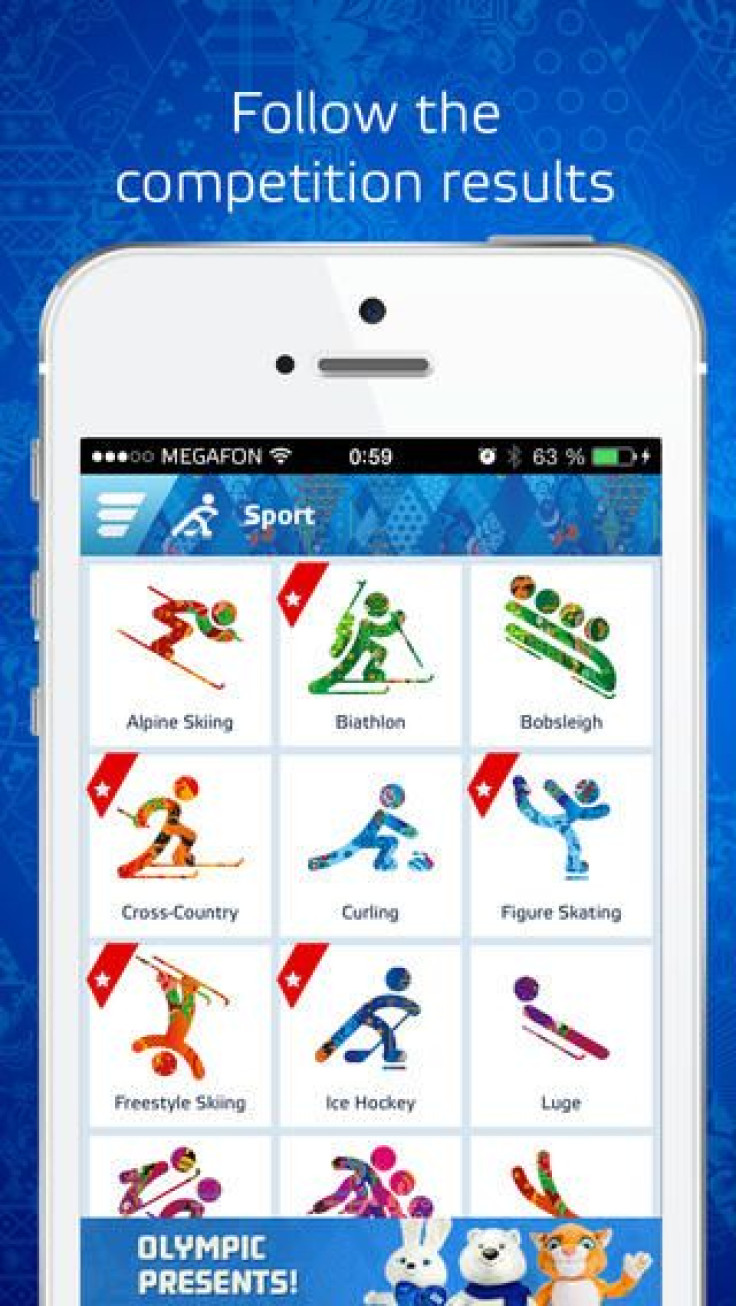 This app is pretty simple. All it does is display stats, results from every competition, medal counts and athlete profiles. Users can customize the app to show only information they are interested in. It is available for free on the iTunes Store, Google Play Store and Windows Phone App Store.
6. Team USA Road To Sochi App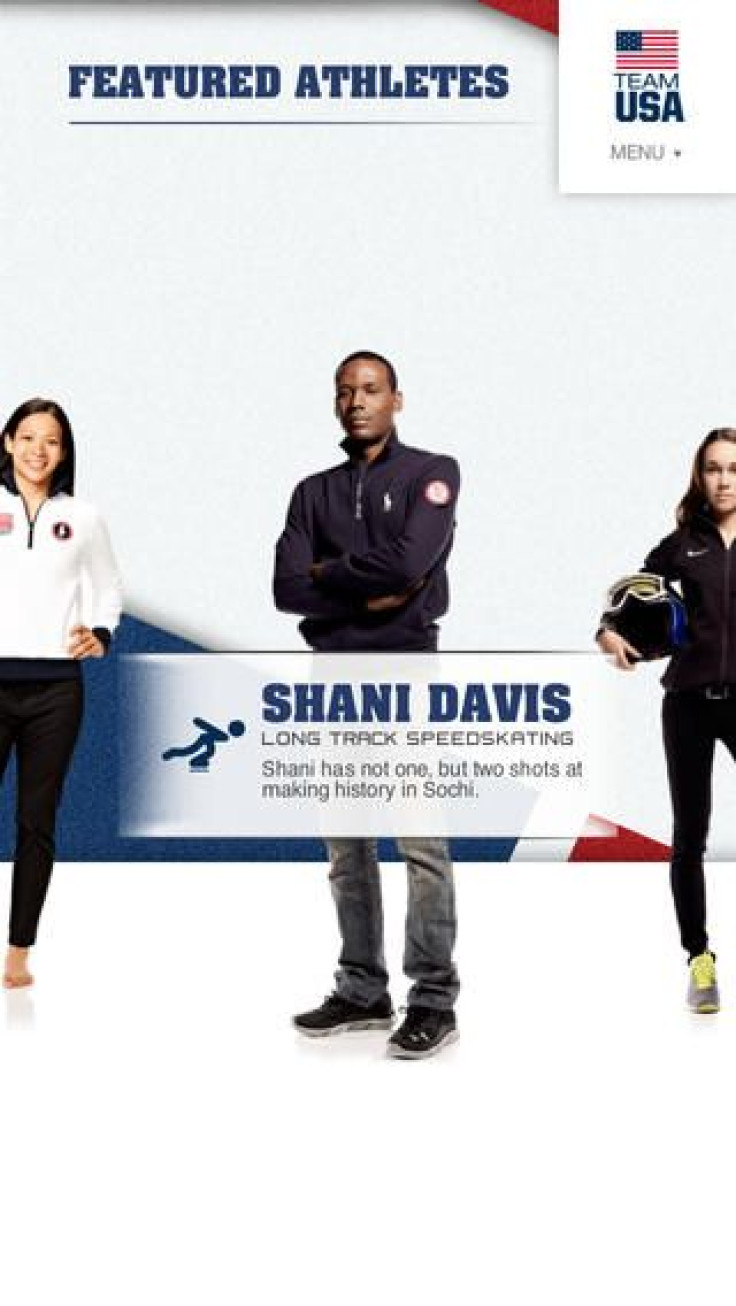 This is official mobile app of Team USA. As the name implies, it allows fans to get updates from the team, how they made it to the Olympics, and updates from the athletes' social media accounts. Users can customize the app to show only information about the athletes or events that they care about. It is available for free on the iTunes Store and Google Play Store.
7. Sochi 2014 Wireless Olympic Works (WOW)
This app from Samsung Electronics is available only on the Google Play Store. It provides detailed information on the events, athletes, venues and also provides a schedule of events and results. There is also a guide on the different sports in case you finally want to figure out what's going on in curling.
8. Bing Sports
This Windows-phone exclusive app has been updated to provide coverage of the 2014 Sochi Winter Olympics. The Bing Sports app has been reviewed fairly highly as an option for live updates on sports and should do well with Olympic coverage. There is also a corresponding app for Windows 8.1 tablets.
If you are looking for more options for your Windows 8.1 tablet, check out this article from ZDNet.
© Copyright IBTimes 2023. All rights reserved.
FOLLOW MORE IBT NEWS ON THE BELOW CHANNELS