Software Startup SkyKick Cuts 181 Jobs After March Layoffs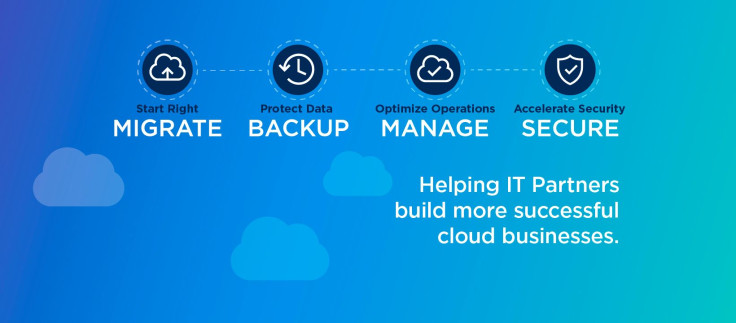 KEY POINTS
SkyKick laid off an unknown number of employees in March
Several employees affected by this week's cuts have taken to LinkedIn
SkyKick is in a legal battle with Sky over trademark infringement
Software startup SkyKick is implementing workforce cuts about five months after it reduced its headcount. The company has been in a legal scuffle with British media and telecommunications conglomerate Sky since 2016 over trademark infringement.
SkyKick is laying off 181 employees starting Thursday, as per details posted on the Washington state's Worker Adjustment and Retraining Notification (WARN) system. The Seattle-based company reportedly laid off 98 employees in the United States.
SkyKick did not immediately respond to International Business Times' request for comment.
Since the news came out, LinkedIn has been filling up with posts from former SkyKick employees who said they were affected by the latest cuts, including a software engineering team lead, a software engineer, and a sales incentives manager. Based on the LinkedIn posts related to the latest layoffs, software engineering roles have been affected largely by the headcount reductions.
A former long-time product owner at SkyKick posted on LinkedIn on Wednesday, expressing sadness over the "bigger round of mass layoffs" at the company. After 11 years at the company, he was among the employees laid off earlier this year.
In March, the cloud company also implemented staff cuts, but the exact number of affected employees is unknown. SkyKick co-founder and co-CEO Todd Schwartz told the Business Journal at the time that the company had invested heavily in "future growth areas of the business."
"We are making some organizational changes to right-size these investments. There should be no impact to our partners," Schwartz had said.
The layoffs at SkyKick come as the startup deals with a trademark case first brought to light in 2016 after Sky accused the startup of infringing on its EU and U.K. trademark registrations in a wide range of goods and services. SkyKick challenged the trademarks' validity and late in June, the case finally reached the British Supreme Court.
In the years-long legal battle, a judge found that Sky acted in "bad faith" and some of its trademarks were partially invalid, as per a summary of the case by the British Supreme Court. The judge also found that there was an infringement on SkyKick's part regarding its cloud storage and email migration services. Sky appealed the bad faith decision, and SkyKick's cross-appeal on infringement was dismissed. SkyKick is now appealing the issue.
Meanwhile, the American cloud automation solutions provider recently unveiled major upgrades to its Cloud Management Platform. Late last month, the startup announced SmartInsights, which will allow enhanced customer engagements through data growth insights and protection trends.
The startup also announced SecurityRadar, which has been purpose-built to support 100,000 Microsoft cloud partners with security insights that can be used for personalized customer engagement.
SkyKick raised more than $200 million in funding as of September 2021. Among its backers were Morgan Stanley, Schechter Private Capital, Craig Nerenberg and Hawk Equity.
When it raised $130 million in 2021, Schwartz said the company would use the fresh funds to "fuel innovation across our entire product platform, and to accelerate our team's efforts to empower IT partners around the world."
© Copyright IBTimes 2023. All rights reserved.