Someone Goes All In on Bank of America (NYSE:BAC)
Market Participant Buys 72 Million Shares in the Open Market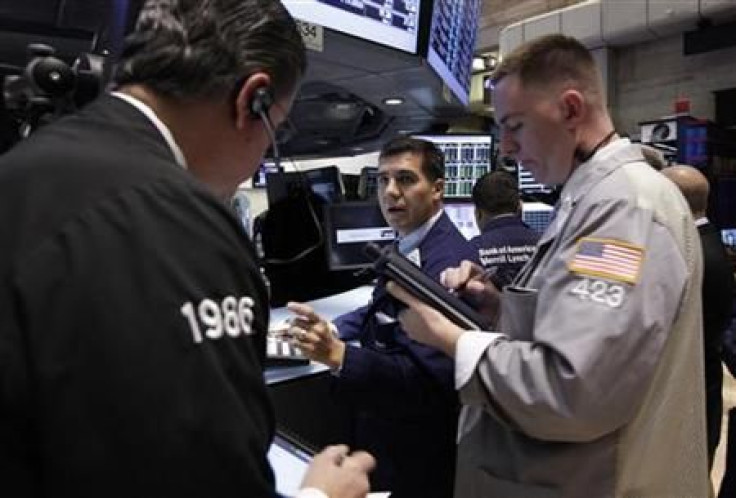 A market participant with apparently $400 million in cash lying around just became one of Bank of America's (NYSE:BAC) largest shareholders. Between 11:01 and 11:02 a.m. New York time, trade in Bank of America spiked as over 72 million shares changed hands. Since Bank of America traded at a range between $5.80 and $5.82 for the period, that amount of dealing means someone paid between $417.6 and $419 million dollars for about .71 percent of the total company.
To put that figure into perspective, finance giant Berkshire Hathaway, Bank of America's largest single institutional shareholder, owns slightly over 6.9 percent of the bank.
The blockbuster trade means today is likely to be one of the highest-volume days for trading in the stock in the last two years. The standing record was set on August 25, as traders bid up the stock on news Warren Buffett had committed to invest $5 billion in preferred shares of the company.
It is not the first surprisingly huge bid that Bank of America shareholders have seen in the last couple of days. On Nov. 22, an obscure investment group formed "for the sole purpose of making the Offer," noted it was looking to buy 500 million shares of Bank of America at $6, a $3 billion investment. The group withdrew the offer this week, citing the Nov. 29 Standard and Poor's downgrade of the bank's corporate debt.
The trade was not immediately profitable. Bank of America shares fell to $5.78 following the action, but are still up 3.40 percent for the day.
© Copyright IBTimes 2023. All rights reserved.