Sony PS Vita vs Nintendo 3DS: Which Console Will Get High Score?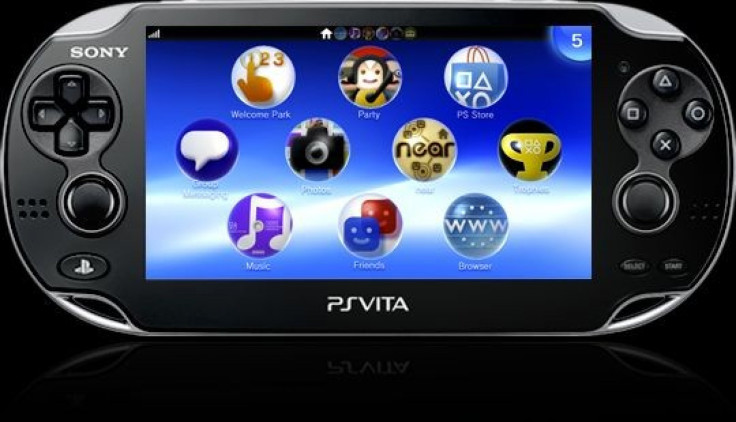 In the past few years, smartphones have become really smart and their mobile gaming technology has detracted the market share of console manufacturers. In response, the console industry developers came up with revamped concept of hand-held games consoles to target primarily on hardcore gamers and other users -- positioning these devices as the In-trend wireless devices. Hence, this way, Sony and Nintendo, two major competitive manufacturers, constantly have sustained in the market against smartphone gaming, not letting the category to diminish again.
Last year, Nintendo launched its latest portable gaming device -- the 3DS. Though it slipped on sales initially, yet eventually it became the company's fastest-selling DS console till date.
Last week, during the Mobile World Congress (MWC) 2012, Sony Computer Entertainment announced the official launch of its PSP successor - Sony PS Vita. With one week down the line, the company revealed that it has sold over 1.2 million units of the PS Vita worldwide. Successively, Sony PS Vita has shown a faster progress chart as compared to Nintendo 3DS.
Therefore, it would completely depend on the software and hardware updates chosen by each company to make their devices to dominate the market. Consequently, let us take a deeper look into the technologies of both the devices, in order to compare their stacking against each other.
Dimensions and Weight
The design and dimensions of both the models have not changed much from their classic predecessors. Nintendo 3DS is slightly smaller than the previous DSi at approximately 135mm x 74mm. However, it is a bit thicker - around 20mm deep compared to the DSi (137mm x 75mm x 19mm) version.
Further, it has the same dual-screen clamshell shape, with a weight of around 226grams with battery, stylus and SD card on board. Similarly, Sony PS Vita stay with the same old look, though it is slightly wider, longer and thinner than Nintendo 3DS, with the dimensions of around 182.0 x 18.6 x 83.5mm. Also, Sony PS has been launched in two variants with 3G/Wi-Fi model and only Wi-Fi model with their weights around 279grams and 260grams respectively.
Display and Graphic
Talking about the screen display, Nintendo 3DS boasts a 3.53 inch wide-screen LCD display zapping 16.77 million colors with 800 x 240 pixels of resolution. Getting into the technology that drives the 3DS, the lower screen is LCD, including resistive touch capabilities that can be controlled with the included, 4mm, extendible stylus user finger. And the top screen runs on lenticular lens technology to create the final glasses-free 3D display.
On the other hand, Sony PS Vita is backed with 5 inches wide awesome OLED touch screen which has 16 million colors at around 960 x 544 pixel of resolution. Further, Graphics is another area where the 3DS is getting shown up as its 3D view (without the need of 3D glasses) has the ability to adjust and turn off with the 3D Depth Slider and gives a spectacular gaming experience. Meanwhile, the Vita is, without question, going to offer much better graphics.
Processor
PS Vita is powered by not one but two quad-core processors and is clocked with 512 MB RAM. Further, the PS Vita would sport the first prominent dedicated gaming system which would offer 3G connectivity. Much like tablets and e-readers, there will be a cheaper Wi-Fi-only option as well, and a more expensive Wi-Fi + 3G model (which uses AT&T). While, the Nintendo 3DS features a two 266MHz ARM11 processors, as well as a PICA200 133MHZ GPU by DMP, and 64MB of RAM, plus 4MB of video RAM.
Storage
Nintendo 3DS has a 1.5GB of flash based storage built in, whereas on the storage front, PS Vita has no internal storage and its external storage is a proprietary Sony PS Vita card, which will would cost in following slabs: 4GB for $20, 8GB for $30, 16GB for $60, and 32GB for $100. According to Sony, the company has taken such a step for security purpose from prevent piracy.
Battery
As far as battery feature is concerned, the two devices are similar in this scenario. Both the devices would run up to 3-5 hour range of battery life, in real world conditions.
Gaming Power
Games play a major factor in the success of any console, and Nintendo has an upper leg in this category. The device sports Mario Kart, Super Mario Brothers, Nintendogs, Metal Gear Solid and Resident Evil games and many other interesting games to attract the gamers. Further, the device has an add-on factor of 3D gaming and also it has the facility of running around 1000 titles of Nintendo DS games.
On the other edge, PS Vita is new to console gaming but is consistently proving to be a strong contender. PS Vita gaming basket includes Uncharted, which is a blockbuster game, and offers around 20 other games exclusively. Further, the console also allows downloading and playing of PSP games from Sony's digital shop -- the PlayStation Network -- which boasts a big back catalogue of classic games available from the very first day.
Other Applications
Besides gaming tools, PS Vita offer a Facebook, a Twitter as well as robust map tool, additionally Sony's online store also comes with a lot of movies, which can be purchased, just like iTunes feature. The device also has a standard music and photo applications and a camera of 1.3 megapixel, accompanied by an internal camera for video-chats. Further, the gamers can also connect PS Vita with a Playstation 3 wirelessly, and it would stream the content from PS3 to the device, allowing the users to play the games when away from the television.
Meanwhile, the 3DS is a far more limited when it comes to features other than gaming tools. It has a messaging service, which has limited messaging to be exchanged only with 3DS-owning users. There's a video app that streams a few basic videos weekly, and the U.S. users can get a Netflix. Another, feature of 3DS is a 'StreetPass' - which allow two 3DS users consoles to talk to each other when passing by the street, allowing them to exchange basic avatar and gaming information.
Price
In this quotient, the 3DS is far cheaper than the Vita. Nintendo 3DS can be bought at $249 while a Sony PS Vita would cost around $349, and a little more for the 3G version.
© Copyright IBTimes 2022. All rights reserved.
FOLLOW MORE IBT NEWS ON THE BELOW CHANNELS