Sony/ATV, Home To Songs By Michael Jackson, Taylor Swift, Rolling Stones And Calvin Harris, May Change Hands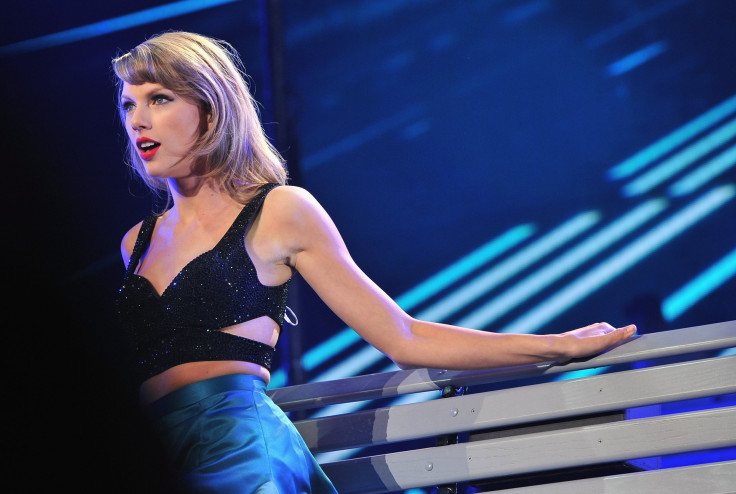 The world's biggest music publisher is about to change hands. The Wall Street Journal reported Wednesday that Sony, which owns 50 percent of Sony/ATV Music Publishing with Michael Jackson's estate, triggered a clause in its contract that allows one party to buy out the other.
While early reports suggested the move might be a sign that Sony is looking to sell its stake, it seems equally likely that the move could result in Sony swallowing up the remaining half of the company, grabbing itself a dependable source of revenue. Sony's quarterly music publishing revenues, generated by its half of Sony/ATV as well as from administering the songs of EMI Music Publishing, rose 9.6 percent compared to the same time last year, to $146 million, according to Sony's most recently released earnings report.
While the public's shift from buying music to accessing it digitally has dented the market for recorded music, the world of music publishing has motored right along, as more and more sites, content and services come online and use music in various ways.
"Publishing is a pretty stable sector of the music industry and has been for a while," said Simon Dyson, the practice leader of music at Ovum. "Although some income for publishers comes from recorded music sales, the majority is from music use by broadcasters, shops, hotels, live performance."
"The big collapse in recorded-music sales hasn't really affected publishers' bottom lines," he added.
This past year, global music publishing revenues grew 2.5 percent, to $4.05 billion, according to Ovum. During that same period, the global market for recorded music was essentially flat, at $15 billion, according to separate research conducted by the International Federation of Phonographic Industries.
Sony/ATV looms large in this landscape. It represents nearly 30 percent of the market by revenue, according to Ovum data, a dominant position owed to the fact that it controls the copyrights for some 3.6 million songs, including those by the Rolling Stones, Taylor Swift, Calvin Harris and, of course, Michael Jackson, to name just a handful.
An Interesting Investment
News of the possible ownership change signals a reversal from the beginning of the year, when email correspondence unearthed by the Sony hack suggested that Sony/ATV was being shopped very quietly. Two top Sony executives rejected that idea in January, and its top brass assured staff the company wasn't going anywhere.
"We have just had our best year ever both creatively and financially and without a doubt we are the world's leading and best music publisher with more great things set to come over the next 12 months," Martin Bandier wrote in a memo to ATV staff. "Who wouldn't want to own a company like that, including Sony Corporation?"
Forecasting the long-term profit margins in publishing, however, remains tricky. A lot of money owed to songwriters doesn't get to them, and a number of forthcoming legal decisions could drastically impact how publishers are compensated by streaming services, which are on the fast track to becoming the world's dominant form of music consumption.
© Copyright IBTimes 2023. All rights reserved.