South Korean President Calls US Lawmakers 'F**kers'; Officials Defend His Crude Statement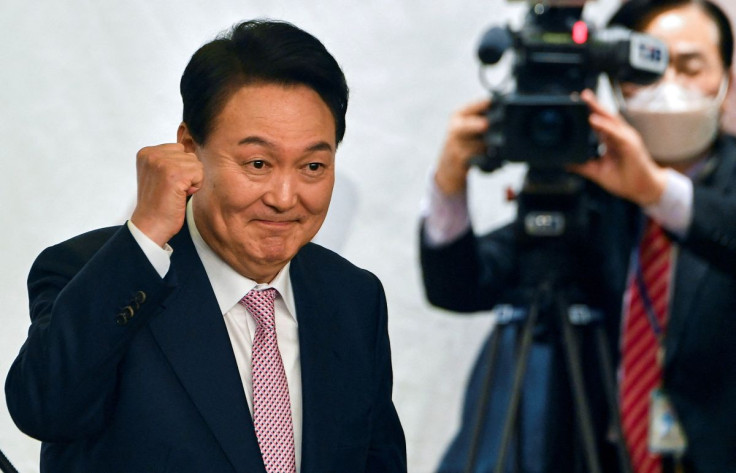 KEY POINTS
South Korean President Yoon Suk-yeol may have referred to U.S. lawmakers as "f---ers" in an apparent hot mic moment
Yoon made the remarks following a photo op with President Joe Biden in New York Wednesday
The incident went viral, with the word "f---ers" becoming the No. 1 trending topic on Twitter in South Korea Thursday
South Korean President Yoon Suk-yeol was caught on a microphone Wednesday using profanity to apparently refer to U.S. lawmakers.
The incident happened while Yoon was attending a conference in New York for the Global Fund to Fight AIDS, Tuberculosis and Malaria hosted by President Joe Biden, who reiterated that the U.S. would pledge $6 billion to the organization in its next funding cycle.
"How could Biden not lose damn face if these f---ers do not pass it in Congress?" Yoon was caught telling his aides after a photo op at the event, the South China Morning Post reported.
Yoon used the Korean word "sekkideul," which can be translated into English as "those bastards," according to The Korea Times.
The Washington Post interpreted Yoon's use of the word to have meant "idiots."
Yoon's apparent hot mic moment went viral in South Korea, where he is battling record-low approval ratings since taking office in May.
A YouTube video of Yoon's remarks reportedly garnered more than two million views hours after it was posted.
In addition, "f---ers" became the No. 1 trending topic on Twitter in South Korea Thursday.
"The president's words and actions are the national dignity of the country," one YouTube commenter said.
South Korean lawmaker Park Hong-keun described Yoon's apparent slip as a "slanderous diplomatic accident that seriously tarnished national dignity."
In response to the incident, an unnamed official from Yoon's office told reporters in New York Thursday that he did not remember the South Korean president's remarks as he was following the head of state from behind, according to a report by Yonhap News Agency.
"He wasn't speaking publicly on the stage but in passing, and although I don't know who recorded it and how, I actually think it should be verified," the official was quoted as saying by the South Korean outlet.
"I think it's highly inappropriate to draw a link between private remarks and diplomatic accomplishments. It's quite regrettable that a diplomatic disaster is being talked about over something like that when he is doing everything to complete a demanding schedule in the national interest of the Republic of Korea," he added.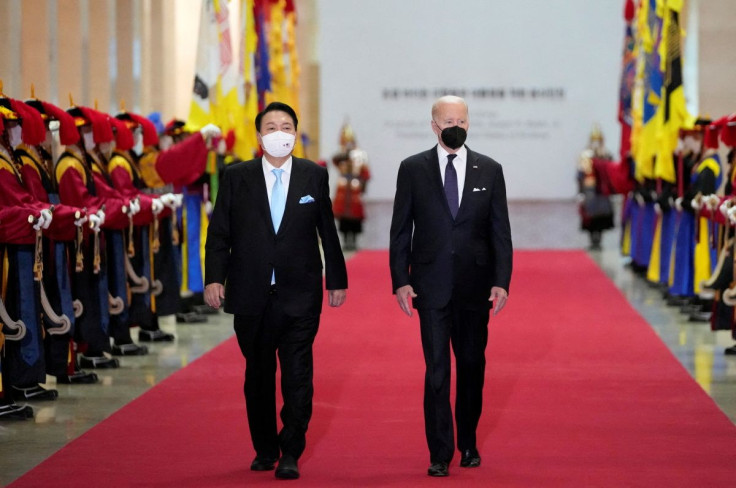 © Copyright IBTimes 2023. All rights reserved.