'Starship Troopers' Co-Op FPS Coming Soon From 'Squad' Devs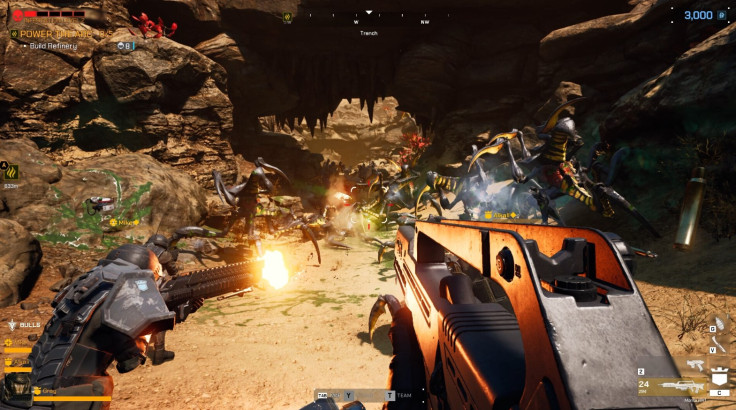 KEY POINTS
"Starship Troopers: Extermination" is a 12-player PvE co-op game
The game will feature massive maps with multiple objectives
Players are divided into three squads of four troopers each
A new cooperative experience is looming over the horizon at Steam's early access catalog following the announcement of "Starship Troopers: Extermination," which is being developed by the same people who made "Squad" and "Post-Scriptum."
Offworld Industries described the upcoming game as an all-out battle against the unending bug swarm seen in the original series of films from the late '90s.
In "Starship Troopers: Extermination," players are part of the Deep Space Vanguard, a special military unit composed of elite troops for high-risk missions. The game will be about the war between the Terran Federation and the Arachnid Empire, and players will get to wage war across multiple worlds once the full game is released.
What's most interesting about this PvE game is the 12-player limit. Soldiers will be divided into three squads of four troopers each, and everyone will have a part to play in the interstellar campaign against the bugs.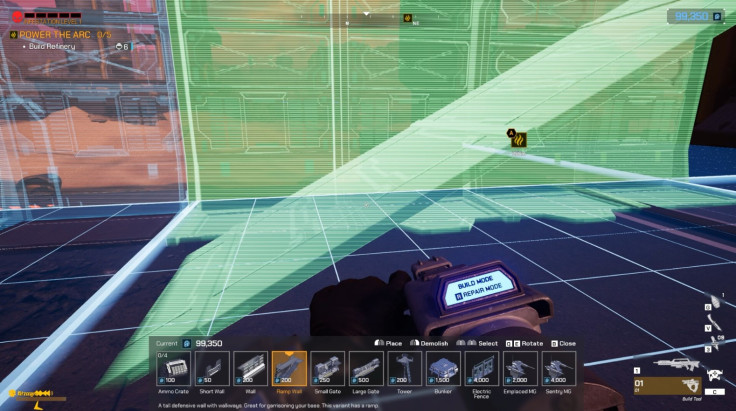 Matches will feature multiple objectives that all contribute to the war effort. Destroy hives, retake bases, gather resources and build new fortifications to secure total control over a massive map with five unique zones before extracting to safety.
Squads that aren't efficient face a growing infestation level that cranks the difficulty up the longer the game goes on.
Players can pick between Assault, Support and Defense trooper classes that each fulfill different roles. The Assault class, for example, travels through terrain faster and is equipped with a jetpack for increased mobility.
Loadouts, on the other hand, are comprised of primary, secondary weapons, various gadgets and abilities. There will be a progression system that unlocks even more equipment for the classes players choose.
There are plenty of good things to expect from Offworld Industries, given the success of "Squad," a PvP multiplayer military shooter focused on realism and team-wide cooperation. Coincidentally, this game also has a "Starship Troopers" mod that pits players against giant bug swarms.
"Starship Troopers: Extermination" will enter a year-long early access period on Steam sometime in 2023, though this may change depending on how well the development process goes.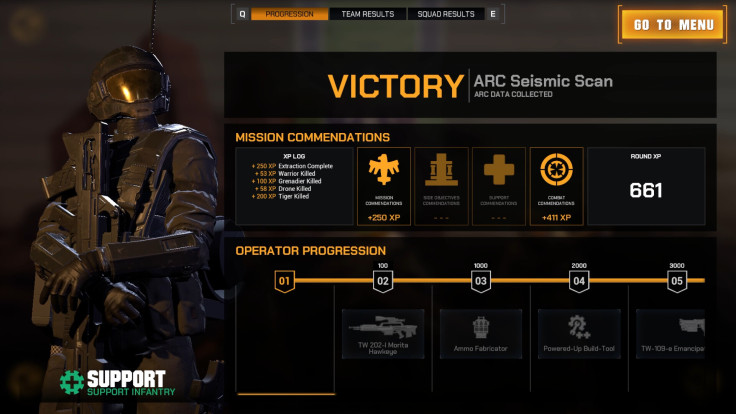 © Copyright IBTimes 2023. All rights reserved.
FOLLOW MORE IBT NEWS ON THE BELOW CHANNELS