State Of The Union: Obama Scored Tech Points On Visas, Security But Not Foreign Cash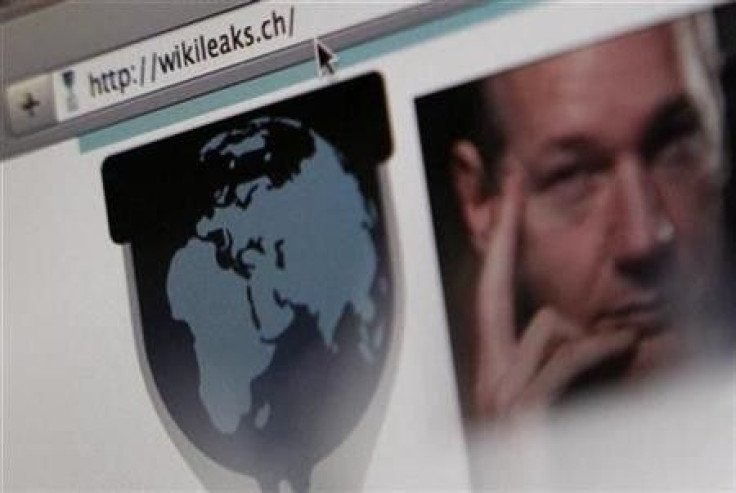 President Barack Obama's State of the Union address touched two of three major points of interest to the technology sector -- cybersecurity and work visas for skilled workers -- but omitted another key agenda item, repatriation of $1 trillion in cash held outside the country.
Obama announced that he had signed an executive order mandating the Department of Homeland Security and other agencies to start sharing information about cyberthreats, hacking and protection of vital infrastructure such as power plants and water systems.
He also called on Congress to pass new security laws to strengthen the country's ability to react to emerging cyberthreats.
"It's a step in the right direction," William Conner, CEO of Entrust Inc., a private security specialty firm in Dallas, said. "The executive order reflects the reality that our current cyber approach is insufficient."
Another technology CEO, Stuart McClure of start-up Cylance Inc., in Irvine, Calif., also welcomed the new order, noting it includes prevention of attacks to critical infrastructure, not "like reacting to a burglary that happened at 3 a.m."
TechAmerica, the top U.S. technology trade group, said Obama had put forth "a bold vision." CEO Shawn Osborne said the cybersecurity directive "is a prudent step forward" that should be an incentive for Congress to act.
Obama also addressed immigration reform, calling for "fixing the legal immigration system to cut waiting periods, reduce bureaucracy and attract the highly skilled entrepreneurs and engineers that will help create jobs and grow our economy."
For the tech sector, a key provision is adding to the 65,000 H-1B visas that allow companies such as International Business Machines Corp. (NYSE:IBM), the No. 2 computer company, and Intel Corp. (NASDAQ:INTC), the No. 1 chipmaker, to bring in non-U.S. workers who are highly skilled in engineering.
Although there are tweaks in the system that effectively brought the number of H-1B visas to as high as 130,000 in 2011, the slots are generally oversubscribed in an annual lottery. Large companies including Microsoft Corp. (NASDAQ:MSFT), the No. 1 software company, and Facebook (NASDAQ:FB), the No. 1 social networking website, said they opened development centers offshore.
A bill cosponsored by Sen. Amy Klobuchar, D-Minn., and Sen. Orrin Hatch, R-Utah, would more than double the number of H-IB visas. In the last Congress, another bill passed the House of Representatives to allow 55,000 noncitizens to remain here after they graduate with advanced degrees in science, technology, engineering and mathematics.
On Wednesday, Steve Case, former CEO of AOL Inc. (NYSE:AOL) and now head of Revolution, a venture capital firm, testified in support of visa additions at the first hearings on immigration reform by the Senate Judiciary Committee.
The principal witness at that hearing was Homeland Security Secretary Janet Napolitano, who oversees immigration and has also been charged with major new responsibilities for cybersecurity by Obama.
TechAmerica's Osborne also welcomed the plans to allow foreign technology graduates to remain here. The technology group seeks to ensure "that America's next generation grows up with the essential science, technology, engineering and mathematcis skills to succeed in the technology jobs of tomorrow."
Keith Grzelak, USA VP of the Institute of Electrical and Electronics Engineers, which has long advocated visa reform, welcomed the president's call to attract highly skilled entrepeneurs and engineers.
"H-IB visa holders cannot start their own companies but green card holders can.," he said. "So provision of green cards for high-skilled technology workers is better for our country than increasing reliance on a flawed and temporary H-1B visa program."
The 400,000-member IEEE is the largest professional body in technology. In the U.S. its IEEE-USA arm has 205,000 members.
A third key item wasn't mentioned: repatriation of assets on a low-tax or tax-free basis. Most of the major technology companies derive more of their business outside the U.S. than at home. Consequently, they've built up huge cash piles abroad.
The best example of this is Apple Inc. (NASDAQ:AAPL), the most valuable technology company, which reported cash and investments of a record $137.1 billion as of Dec. 31. More than $94 billion of that is offshore, which means repatriating it could incur tax payments of as much as 35 percent.
"That would sure help us," the CEO of a software company, who asked not to be identified, said. "We're subject to double taxation, getting taxes abroad and if we bring money home."
Allowing for a tax holiday or lower repatriation rates "would allow me to expand here, rather than invest abroad, where I have 45 percent of my business."
In 2004, the administration of President George W. Bush had Congress approve a tax holiday that brought back nearly $214 billion. Most was used for dividends and share buybacks, not creating new U.S. manufacturing, research or jobs.
With an estimated $1 trillion abroad, a repatriation linked to job creation might be popular, especially because CEOs, including Apple's Tim Cook, have said their companies would like to restore some manufacturing that went abroad.
"This year, Apple will start making Macs in America again," Obama said during the speech. Cook was seated in the gallery near Michelle Obama. Apple hasn't disclosed plans for manufacturing, although Cook last year said it might invest as much as $100 million to restart U.S. factories.
Shares of Apple fell $1.81 to $466.09 in Wednesday trading.
FOR FREE to continue reading
✔️ Unlock the full content of International Business Times UK for free
offer available for a limited time only
✔️ Easily manage your Newsletters subscriptions and save your favourite articles
✔️ No payment method required
Already have an account? Log in
© Copyright IBTimes 2023. All rights reserved.