Steve Burns Net Worth: Original 'Blue's Clues' Host Is Actually Super Rich
KEY POINTS
Steve Burns, the original host of "Blue's Clues," has an estimated net worth of $10 million
He hosted the popular children's show from 1996 to 2002, appearing in 100 episodes
Burns recently went viral after a video of him addressing his departure from the show was posted on Twitter
Steve Burns, best known as the original host of the long-running children's TV show "Blue's Clues," continued to build his fortune following his abrupt exit from the program nearly two decades ago. Here's how much he is worth today.
Burns hosted "Blue's Clues" for six years and appeared in more than 100 episodes before he left in 2002 to pursue other opportunities.
At the time, his departure from "Blue's Clues" sparked a number of rumors, including that he had died from a car accident or drug overdose, Variety reported. The actor even appeared on "The Rosie O'Donnell Show" and "Today" to set the record straight on the speculations.
Since leaving the Nickelodeon show, Burns has released an album and held several minor acting roles. His hosting gig and subsequent projects contributed to the now-47-year-old star's reported $10 million net worth, according to Celebrity Net Worth.
In 2003, Burns released his debut album, "Songs for Dustmites" which had 12 songs, including "Mighty Little Man," "Maintain" and "Stick Around." He later started a band called Steve Burns and the Struggle and completed his second album, "Deep Sea Recovery Efforts," which came out in 2009.
Burns also appeared in several movies, including "Netherbeast Incorporated" and "Christmas on Mars."
Prior to scoring his "Blue's Clues" role, he made appearances in the TV shows "Law & Order" and "Homicide: Life on the Street."
The actor's wealth allowed him to live comfortably and purchase a home in New York City in 2007 for $770,000, according to Dwell. The Brooklyn property used to be a garage and woodshop before it was remodeled in 2008 by Burns, who chose to keep the industrial theme.
After the renovations, the two-story home featured a courtyard with glass on three sides and various spaces, some of which were intimate while others were open and loft-like. The interior of the home had two bedrooms and two bathrooms.
After living in the property for 13 years, Burns put his 2,100-square-foot Brooklyn real estate on the market for $3.35 million in 2020.
Burns recently addressed his departure from "Blue's Clues" via a now-viral video posted on the official Nick Jr. Twitter account. In the clip, he took the opportunity to thank his fans for their continued loyalty and support throughout his career.
"I wanted to tell you that I really couldn't have done all of that without your help. And in fact, all the help that you helped me with when we were younger is still helping me today, right now. And that's super cool. I guess I just wanted to say that after all these years, I never forgot you. Ever. And I'm super glad we're still friends," Burns said in the clip.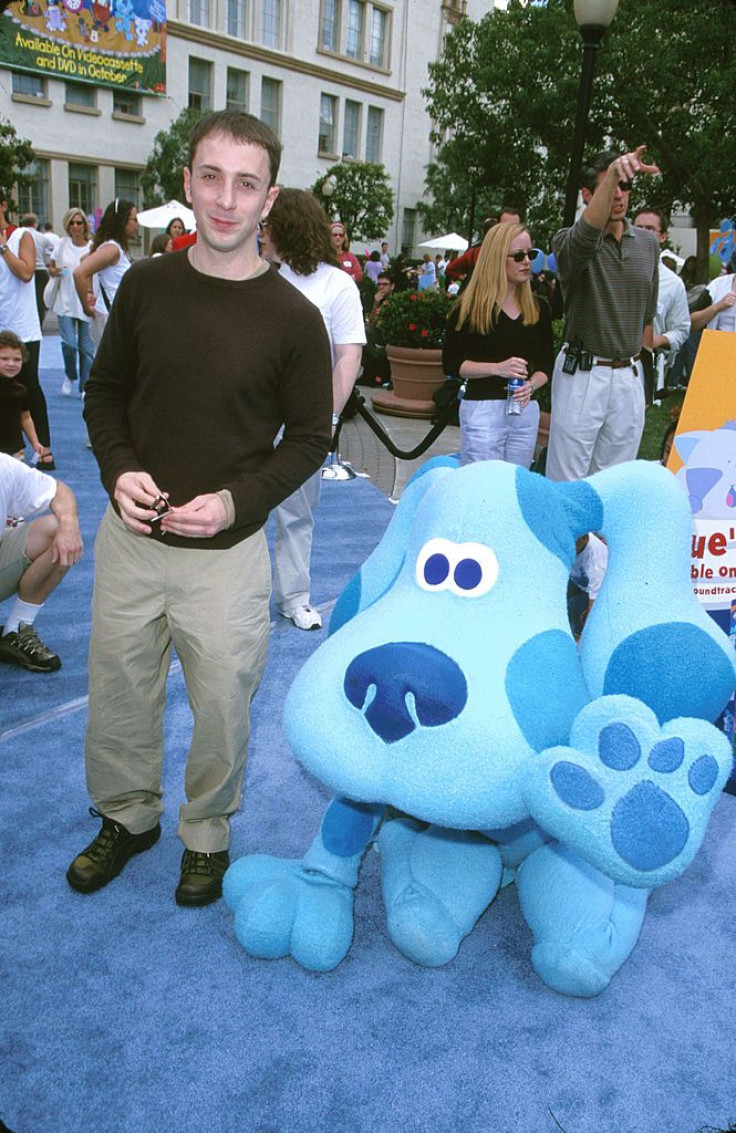 © Copyright IBTimes 2022. All rights reserved.
FOLLOW MORE IBT NEWS ON THE BELOW CHANNELS