Stray Kids '5-Star' Sets Multiple Records As It Debuts At No. 1 On Billboard 200 Chart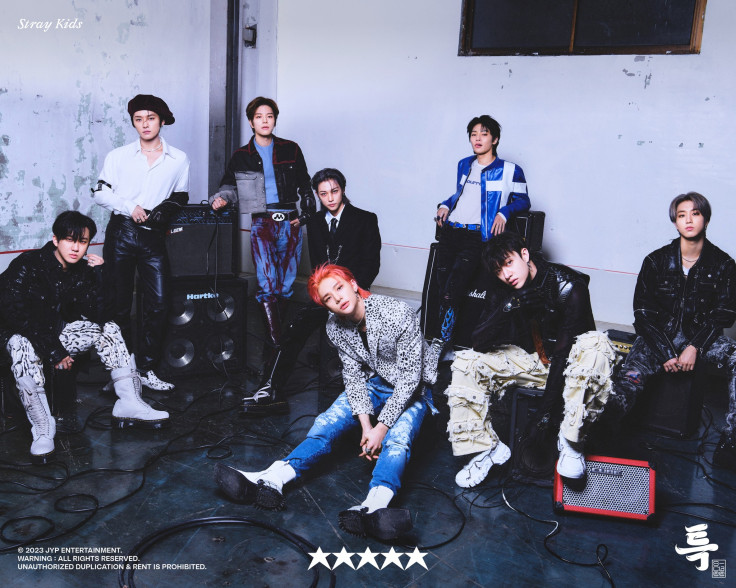 KEY POINTS
Stray Kids' "5-Star" debuted at No. 1 on the Billboard 200 albums chart
The group reached new milestones with its latest album
Stray Kids will hold its third fan meeting in Seoul on July 1 and 2
Stray Kids has set new records as its third full album, "5-Star," topped the Billboard 200 albums chart.
"5-Star" debuted at No. 1 on the chart dated June 17 after earning 249,500 equivalent album units in the U.S. in the week ending June 8, Billboard reported, citing data from Luminate.
This marked the South Korean boy group's biggest debut, third chart entry and third No. 1 on the Billboard 200 after its 2022 releases, "Oddinary" and "Maxident."
"Oddinary" landed at No. 1 on the Billboard 200 in March 2022 after selling an overall total of 110,000 equivalent album units in the U.S., while "Maxident" topped the chart in October last year with 117,000 equivalent album units earned in the U.S.
This new feat makes Stray Kids the second South Korean act in history to land three albums on the Billboard 200 chart.
BTS and Stray Kids are the only South Korean acts with multiple No. 1 albums on the chart, with six and three albums, respectively.
According to the Twitter account @kchartmaster, "5-Star" marked the third biggest debut by a Korean act on Billboard 200, next to BTS' "Map of the Soul: 7" and "Proof."
BTS' "BE," "Map of the Soul: Persona" and "Love Yourself: Answer," as well as SuperM's "SuperM: The 1st Mini Album," BTS member Jimin's "Face," TXT's "The Name Chapter: Temptation," and Twice's "Ready To Be" complete the list of the biggest debuts by South Korean acts on the chart.
Of "5-Star's" 249,500 equivalent album units, album sales comprise 235,000, marking the largest sales week for an album this year and the biggest for any title since Taylor Swift's "Midnights" sold 1.14 million in its first week, Billboard noted.
Billboard 200 ranks the 200 most popular music albums and extended plays (EPs) based on figures compiled by Luminate. The chart is based on both physical and digital album sales in the U.S.
Stray Kids leader Bang Chan took to Instagram to share photos and thank fans, crediting them for the group's latest achievements.
"It's a bit sad that the time has passed so quickly. Thank you so much for the past two weeks, [S]tay! Thanks to Stay, I was able to receive so many gifts and make unforgettable memories! Well, today we are once again on the Billboard chart. You know it's all thanks to Stay, right?! We will continue to work hard without getting tired just like our [S]tay creates glorious moments like this! Awwwww, my skids AND STAY! Congratulations so so so much," he captioned his post.
Just recently, "5-Star" recorded the highest first-week album sales in Hanteo history with 4,617,499 copies sold. The album also made Stray Kids the K-pop group with the highest number of preorders in history with 5.13 million preorders.
Stray Kids will hold its third fan meeting on July 1 and 2 at KSPO Dome in Seoul. The second day of the event will be broadcasted live through Beyond LIVE.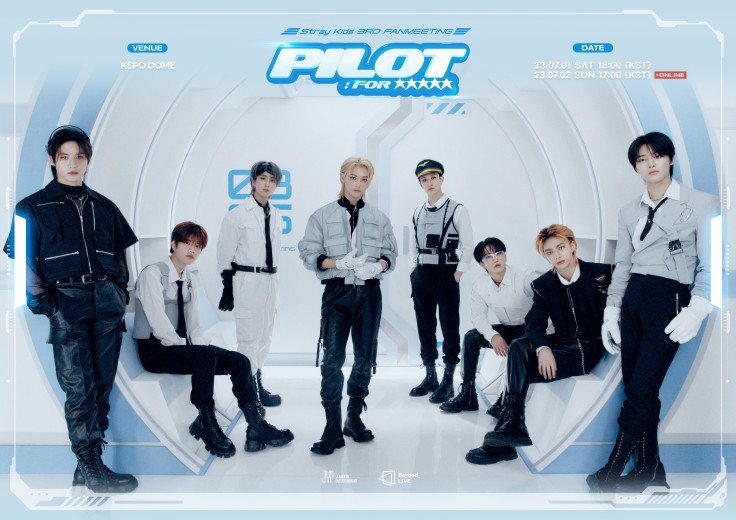 © Copyright IBTimes 2023. All rights reserved.