Students Chant 'USA Are My Pronouns,' Destroy Decorations At Middle School Pride Event
KEY POINTS
Nancy Bonassera, co-chair of the Burlington Equity Coalition, said some students held a counter-demonstration
The counter-protesters wore red white and blue clothing and intimated other students
Parents expressed shock over the incident during a meeting of the School Committee held Tuesday
Students of a Massachusetts middle school caused a ruckus at a Pride event by destroying decorations and chanting "USA are my pronouns."
Officials said they are taking a stand against homophobia and want to use the incident as a "teaching moment" for the young counter-protesters.
The incident took place during a Pride celebration at Marshall Simons Middle School in Burlington on June 2, according to the New York Post.
Rainbow stickers were distributed, Pride signs were up in the school, and students were encouraged to wear rainbow clothing as part of the celebration. However, young counter-protesters charged through the school wearing red, white and blue clothing and intimidated students participating in the event.
"There was a counter-demonstration in response to what should have been a day to celebrate where students wore red white and blue clothing chanted 'my pronouns are USA' and destroyed rainbow decorations at the school," said Nancy Bonassera, co-chair of the Burlington Equity Coalition.
"Over the course of the day you could actually see a reduction in the number of students walking around in rainbow-colored clothing. It was really tough," computer science teacher Diana Marcus was quoted as saying.
The school's principal Cari Perchase said she is "truly sorry that a day meant for you to celebrate your identity turned into a day of intolerance," AP News reported.
Superintendent Eric Conti also wrote in a letter to the community, saying, "We ask all staff, teachers, and members of the Burlington Public School community to join us in taking a stand against homophobia and identity-directed hateful actions."
The Burlington Equity Coalition called for "consequences" for the middle school counter-protesters. "We also believe that without any direct and concrete action, these incidents will occur again and increase in severity," Bonassera said, as quoted by CBS News.
A meeting of the School Committee was held Tuesday, where parents also expressed concern over the June 2 clash.
"Middle school should be a safe place for all students to express themselves, to make mistakes, and to learn from each other," Burlington School Committee Chair Martha Simon said during the meeting.
Simon did not mention whether the student offenders behind the clash will face any specific disciplinary action.
Parent Sarah Cawley said during the meeting, "Doing something publicly or within your line of vision, like wearing rainbows or flying a pride flag is not shoving it down your throat."
"It would be naïve of us to think that what happened at the middle school won't escalate to something more tragic in the future," said another parent Jessika Dubay-Dang. "It isn't going to go magically away; it will get worse."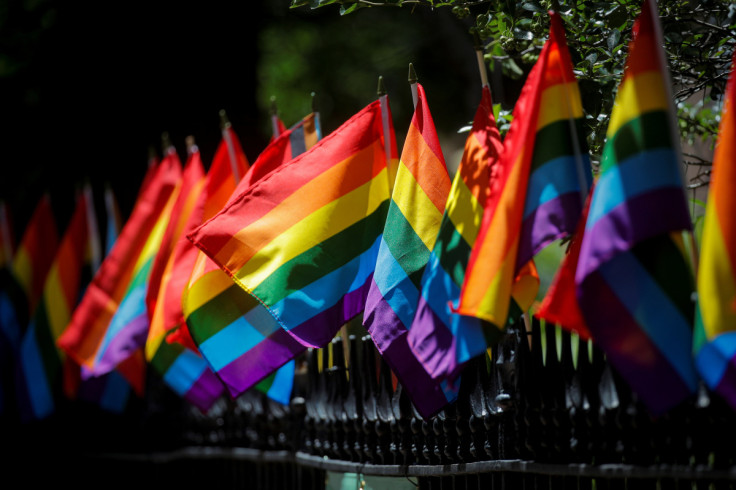 © Copyright IBTimes 2023. All rights reserved.