'Suits' Season 7, Episode 2 Spoilers: Jessica Returns, Dulé Hill's Character Makes First Appearance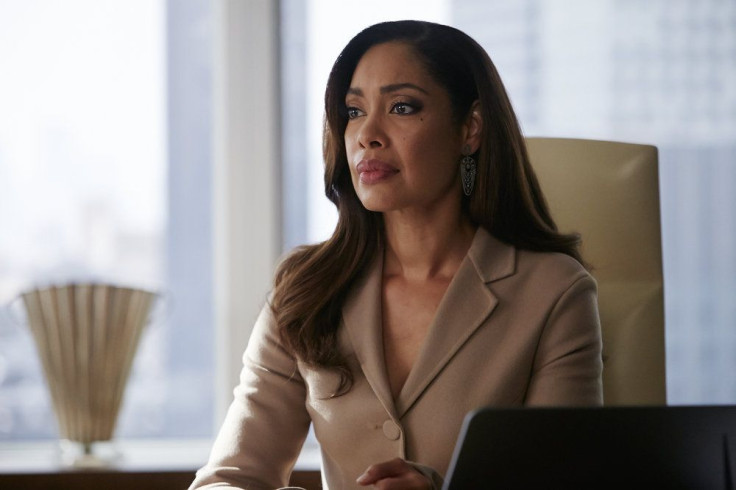 "Suits" Season 7, episode 2 will see the return of Jessica Pearson (Gina Torres) and the introduction of new character Alex Williams (Dulé Hill).
While Jessica will appear in the upcoming episode, the trailer for next week's installment seemingly revealed that Pearson Specter Litt's former managing partner isn't going back to New York, but will only be talking to Harvey through phone from her new office in Chicago.
"Take your feet off my desk," Jessica jokingly tells Harvey over the phone.
"Not a chance," replies the firm's newest managing partner.
READ: Aaron Korsh talks "Suits" 100th episode
In a recent interview with TVLine, series creator Aaron Korsh revealed that Jessica will actually be "coming back from time to time" this season. "Sometimes because she's wanted. And sometimes, maybe, because she's not," the executive producer teased.
Elsewhere in the trailer, Harvey visits his longtime lawyer friend, Alex, in his office at Pearson Specter Litt's rival law firm, Bratton Gould. "I'm here to finish a conversation we started years ago," Harvey tells Alex. What could that conversation be? Is Harvey trying to recruit Alex into joining Pearson Specter Litt?
According to synopsis for next week's episode, Harvey butts heads with his partners Louis (Rick Hoffman) and Donna (Sarah Rafferty) over a bold move. Could that "bold move" have something to do with Harvey visiting Alex? While it remains to be seen what that move really is, Entertainment Weekly teased that it concerns the firm's future.
Also in Season 7, episode 2, Mike pursues a pro bono case with the legal clinic, which may lead him to the realization that he can't practice advocacy law and corporate law at the same time.
"[There is a] contradiction in the whole philosophy of advocacy law [and] corporate law," Korsh explained in an interview with Entertainment Weekly. "In one arena, advocacy law, which is the pro-bono cases, you're often times trying to help people who are being preyed upon or taking advantage of by people who are in power. Often those people in power are clients of corporate law firms, so there is an inherent contradiction in the purpose of the two types of law that [Mike's] agreed to practice."
Korsh continued: "I think it's a contradiction within Mike, too, because Mike has always had a lot of empathy for people and wanted to help people, but he also, as Harvey pointed out to him in the [Season 6] finale, has a competitive streak in him and likes being smarter than the other side and beating the other side. … I think this season for him is about coming to terms with [the fact that] he may or may not be able to do both."
"Suits" Season 7, episode 2, titled "The Statue," airs on Wednesday, July 19 at 9 p.m. EDT on USA Network.
© Copyright IBTimes 2023. All rights reserved.