Super Bowl 2023: Highest-Paid Players On Eagles, Chiefs
The 10 highest-paid players who will play in Super Bowl 2023 all make at least $15 million per year. Kansas City Chiefs tight end Travis Kelce and Philadelphia Eagles Jalen Hurts are the most notable players who aren't on the list.
Here's a look at the 10 highest-paid players on the Chiefs and Eagles, based on the average annual value of their contracts.
1) Patrick Mahomes, Chiefs QB: $45 Million
The best player in the NFL is also signed to the largest contract. The Chiefs locked up Mahomes to a 10-year, $450 million extension that runs through the 2031 season. Mahomes has the league's fifth-highest average annual salary.
2) A.J. Brown, Eagles WR: $25 Million
The Eagles traded a first and third-round pick for Brown on the day of the 2022 NFL Draft and signed him to a four-year, $100 million extension. It was money well spent for Philadelphia, which reached the Super Bowl in Brown's first year with the team.
3) Chris Jones, Chiefs DT: $20 Million
The third-highest paid player in Super Bowl 2023 is tied for the NFL's 40th largest average annual salary. Coming off the Chiefs' Super Bowl title in 2020, Jones signed a four-year, $80 million contract. The defensive tackle only has one year left on his deal.
4) Lane Johnson, Eagles OT: $18 Million
Johnson is one of the most valuable players on the Eagles' roster. A key part of Philadelphia's Super Bowl championship team five years ago, Johnson has gone 30 straight games without allowing a sack.
5) Darius Slay, Eagles CB: $16.68 Million
Slay was the center of another successful Eagles' trade. Philadelphia acquired the veteran in 2020 and inked him to a three-year, $50 million contract. Slay has made back-to-back Pro Bowls.
6) Orlando Brown Jr., Chiefs OT $16.62 Million
Unable to come to a long-term contract with the Chiefs last offseason, Brown is playing this season on the franchise tag. The tackle reportedly turned down a six-year, $139 million offer.
7) Jordan Mailata, Eagles OT $16 Million
The anchors for the best offensive line in football are two of the four-highest paid players on the Eagles. Drafted by Philadelphia in the seventh round a couple months after winning the franchise's first Super Bowl, Mailata signed a four-year, $64 million contract last year.
8) Joe Thuney, Chiefs OG: $16 Million
Kansas City signed Thuney to a five-year, $80 million contract in 2021. The offensive lineman is about to play in his fifth Super Bowl after winning two titles with the New England Patriots.
9) Frank Clark, Chiefs DE: $15.087 Million
Clark's four seasons in Kansas City haven't been as productive as his previous four seasons in Seattle, though the defensive end has come up big during the playoffs. Clark has 10.5 sacks in 11 playoff games with Kansas City.
10) Haason Reddick, Eagles LB: $15 Million
The Eagles signed Reddick to a three-year, $45 million contract in what has turned out to be one of the best free-agent additions from last year. Reddick had 16 sacks in the regular season and has added 3.5 more in two playoff games.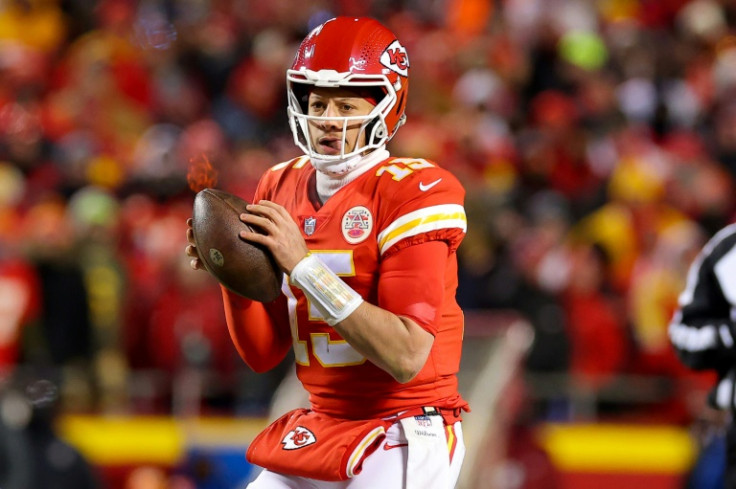 © Copyright IBTimes 2023. All rights reserved.