'Supergirl' Season 2, Episode 4 Spoilers: Kara Notices Alex And Maggie's Great Chemistry In New Sneak Peek [VIDEO]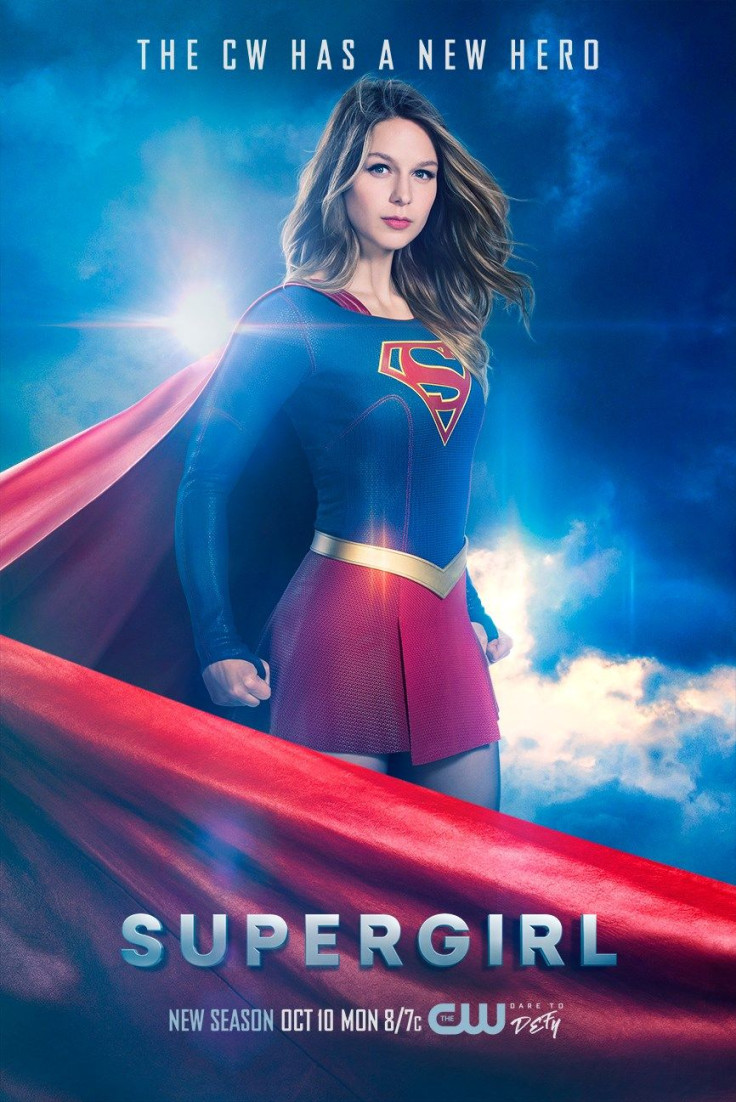 Kara (Melissa Benoist) is surprised by Alex (Chyler Leigh) and Maggie's (Floriana Lima) great chemistry in Season 2, episode 4 of "Supergirl."
In a sneak peek for the episode, Alex and Maggie arrive at the scene where a body of an alien was discovered. Shortly after, Supergirl joins the pair and identifies the species of the alien found in the trunk of a car. When Maggie speculates that the murdered alien didn't just get into a fight but actually made a habit of it, the Girl of Steel disagrees, noting that the alien home planet is peaceful and, in fact, a utopia. "They don't fight, they hardly even argue," said of the victim's alien race.
The Girl of Steel then finds herself speechless when Alex and Maggie begin exchanging theories on what could have been the cause of the alien's death. The two finish each other's sentences flawlessly much to Kara's bewilderment. Clearly, Supergirl notices a special connection between the two, but where is this relationship heading to?
During The CW panel at the Television Critics Association's summer press tour last August, executive producer Andrew Kreisberg said (via Entertainment Weekly) that a character from the network's DC TV universe is "going to be exploring his/her sexuality and coming out" this TV season.
Kreisberg's fellow exec producer Greg Berlanti said (via TVLine) after the panel that "it's not a new character that's been added" — and that it's not someone from "Arrow" or "Legends of Tomorrow," which already feature a gay (Echo Kellum's Curtis Holt) and a bisexual character (Caity Lotz's Sara Lance).
"It is a significant character," Berlanti further teased. "The only reason we [don't want to say who] is we really want the audience to enjoy the character development and not necessarily be ahead of the storyline."
Last Monday's episode of "Supergirl," however, seemingly hinted that the mystery character is Alex, who appears to be harboring some feelings for Maggie. The DEO agent's affection for the National City Science Police detective was quite apparent in the scene where the former told the latter to take some more rest in the DEO after she was injured by the fire-wielding alien that attempted to kill President Marsdin (Lynda Carter). Alex, however, let Maggie go after she found out that she had a "hot date" with a "lady" who she didn't want to leave waiting.
Do you think Alex and Maggie's work relationship will eventually bloom into romance? Sound off in the comments!
"Supergirl" Season 2, episode 4, entitled "Survivors," airs on Monday, Oct. 31, at 8 p.m. on The CW. Check out the synopsis for the episode below:
"When Kara and Alex investigate the murder of an unregistered alien, the trail leads to an alien fight club run by Roulette (Dichen Lachman), the ringmaster who commands aliens to fight in mortal combat for the entertainment of rich humans. While trying to stop the fighting, Supergirl (Benoist) and Martian Manhunter (David Harewood) find themselves up against a surprising opponent. Meanwhile, Hank (Harewood) is thrilled to have found another Martian and tries to get to know M'Gann (Sharon Leal) better. Supergirl takes Mon-El (Chris Wood) under her wing and begins to train him."
© Copyright IBTimes 2023. All rights reserved.