'Supergirl' Season 2: 'Glee' Alum Darren Criss Shares First Photo With Melissa Benoist As The Girl Of Steel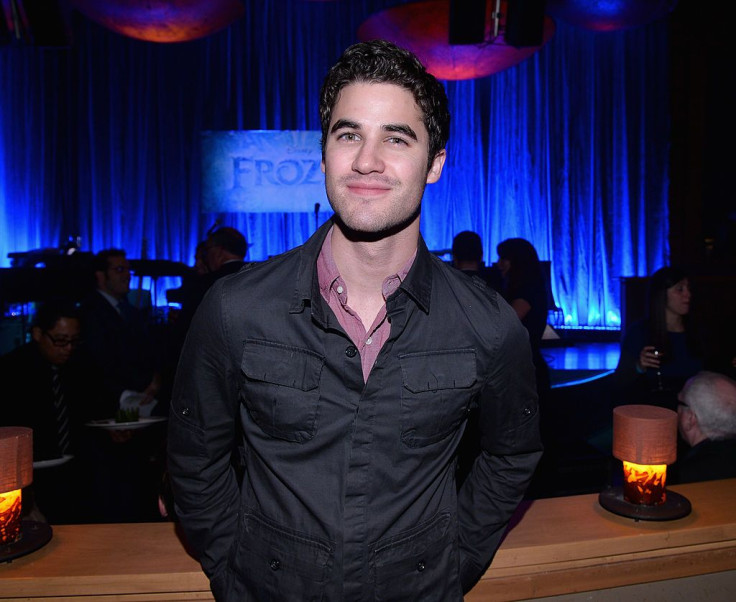 Darren Criss was reunited with his "Glee" co-star Melissa Benoist on the set of "Supergirl."
Criss, who was cast to play the villain Music Meister in the highly anticipated musical crossover between "Supergirl" and "The Flash," started filming the special TV event on Friday. And just a few hours ago, the actor took to Instagram to share a behind-the-scenes photo of him with Benoist in her Girl of Steel costume.
In the snapshot, Benoist cheerfully makes her iconic Supergirl pose as Criss stands close behind her seemingly fanboying over her Kryptonian character.
In addition to his picture with the main star of the CW series, Criss also uploaded a couple of more photos from the set which were all taken on his first day of shooting.
Criss' casting as the Music Meister was announced by executive producer Andrew Kreisberg on Monday. "With our Flash (Grant Gustin) and our Supergirl being 'Glee' alums, how could we not have them go up against another 'Glee' favorite like Darren Criss?" Kreisberg told TVLine, revealing Criss' casting for the first time. "We have been blown away by his talent over the years and we can't wait to see what he brings to the Music Meister."
Criss played Blaine Anderson on "Glee," while Gustin and Benoist portrayed the roles of Sebastian Smythe and Marley Rose, respectively, on the FOX series.
Music Meister was created by Michael Jelenic and James Tucker for the animated series "Batman: The Brave and the Bold's" own musical episode, "Mayhem of the Music Meister!" In the episode, Music Meister — who has the power to control people through song —falls for Black Canary until she rejects him due to her feelings for Batman. Music Meister was voiced by Neil Patrick Harris on the Cartoon Network series.
As previously reported, the musical will kick off at the end of "Supergirl's" March 20 episode and will continue the next night in "The Flash's" March 21 episode, where the bulk of the action will take place.
© Copyright IBTimes 2023. All rights reserved.
FOLLOW MORE IBT NEWS ON THE BELOW CHANNELS