'Supernatural' Season 9 Spoilers: Is The Trickster Back From The Dead? Richard Speight Jr.'s Character Rumored To Return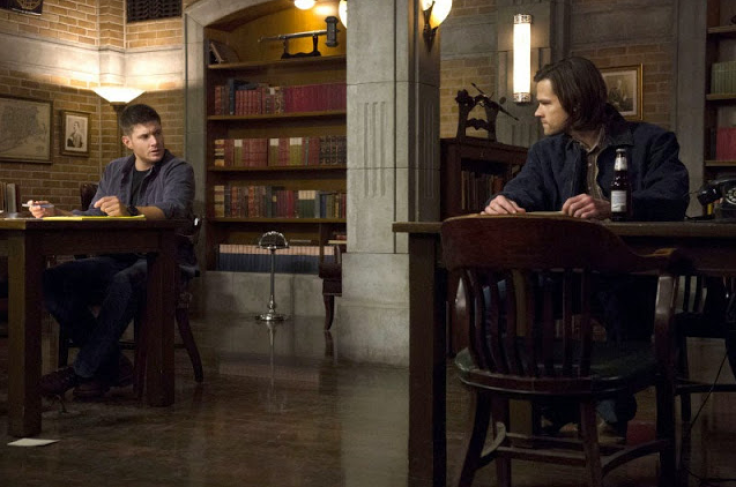 Anything is possible in the world of "Supernatural," right? From "Jersey Shore" demons to disgruntled Teddy Bears, we thought we saw it all. That is until a fan of The CW series tweeted a jaw-dropping spoiler.
"Anyone want a #SPN spoiler? A dead guest star is in town filming the show," @lemon­­_buzz tweeted.
A dead guest star, you say? We wondered who the Twitter user could possibly be referring to.
"The Trickster Richard Speight Jr is back in Vancouver for some more #SPN love," she revealed.
Talk about a blast from the past. We haven't heard that name since the Trickster was killed off in Season 5. Don't remember who Speight's character is? We'll give you a refresher! Gabriel is one of four archangels created by God in The CW series. The archangels (Michael, Lucifer, Raphael and Gabriel) are a group of angelic beings created before other angels and were deemed by Castiel as "fierce and absolute." Basically, they're the popular kids of the angel-world.
Archangel's have all the powers and abilities of other angels plus other more. They're telekinetic, they can manipulate electricity and they can alter temperature and more. But the coolest of all their powers had to be that they can resurrect humans at will -- without even consulting the big guy above.
With the power of resurgence, is it possible that Gabriel could have resurrected himself? He was considered the "most human" out of any of the angels due to his long sojourn on Earth. Or maybe Gabriel was never dead to begin with! That's the theory fans are toying around with considering the Trickster has faked his own death before. If that's true, we have to hand it to Gabriel for pulling off an Oscar-winning performance when Lucifer "killed" him with an archangel sword in "Hammer of the Gods."
Would you like to see Speight's character return to "Supernatural"? Let us know what you make of the rumors in the comments section below. Could Gabriel have really faked his own death? Sound off with your predictions.
© Copyright IBTimes 2023. All rights reserved.