Switching To A More Plant-Based Diet Can Add Years To Your Life Expectancy: Study
KEY POINTS
A young adult who switches to the optimal diet could increase life expectancy by more than 10 years
Even older adults can add years to their life expectancy by making the switch
The model that the researchers used, Food4HealthyLife, is available online
Switching from a Western diet to a more plant-based one could add years to a person's life expectancy regardless of their age, a new study has found.
The way people eat contributes to their overall health. Globally, it is estimated that dietary risk factors cause "11 million deaths and 255 million disability-adjusted life years annually," researchers of the new study, published in PLOS (Public Library of Science) Medicine, noted.
For their study, the researchers created a model that can estimate how changes in people's food intake can affect their life expectancy. They used data from the existing analyses as well as the Global Burden of Diseases (GBD).
"An optimal diet had substantially higher intake than a typical diet of whole grains, legumes, fish, fruits, vegetables, and included a handful of nuts, while reducing red and processed meats, sugar-sweetened beverages, and refined grains," the researchers noted. By comparison, a Western diet is generally high in processed meats, saturated fats, salt and carbohydrates.
The researchers found that "people of all ages" can have significant life expectancy gains from a sustained change in diet -- from a more Western diet to an optimal, more plant-based diet, with the greatest gains observed for young adults.
A young adult in the U.S. who switches from the Western diet to the optimal diet at the age of 20 could increase life expectancy by more than a decade. Specifically, women in the age group could see a 10.7-year increase, while men could see a 13-year increase, according to the study.
The researchers also saw smaller but still significant life expectancy increases if the switch to the optimal diet is made at an older age. Switching to the optimal diet at age 60 could increase life expectancy in women by eight years and in men by 8.8 years. Even making the diet switch at age 80 could add about 3.4 years to life expectancy.
"Research until now have shown health benefits associated with separate food group or specific diet patterns but given limited information on the health impact of other diet changes," one of the study authors, Lars Fadnes of the University of Bergen in Norway, said in the news release from PLOS. "Our modeling methodology has bridged this gap."
The model that the researchers of the current paper created, which they called the Food4HealthyLife calculator, is also now available online. According to the researchers, it could aid people and even clinicians and policymakers in understanding how dietary choices can affect health.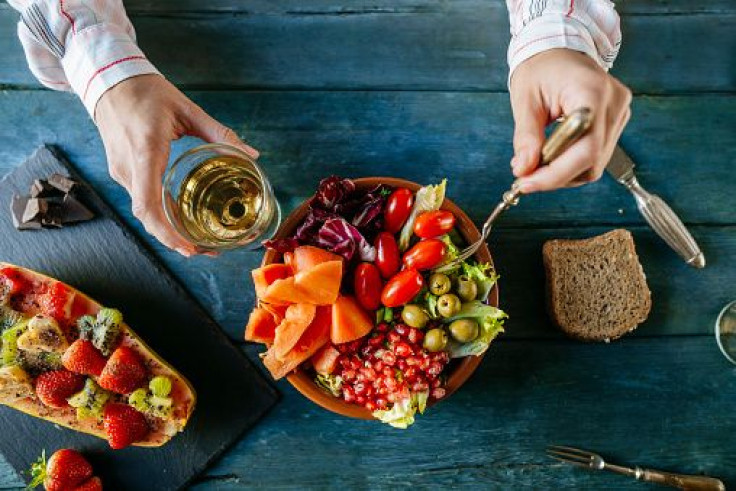 © Copyright IBTimes 2023. All rights reserved.