Taco Bell to Begin Serving Breakfast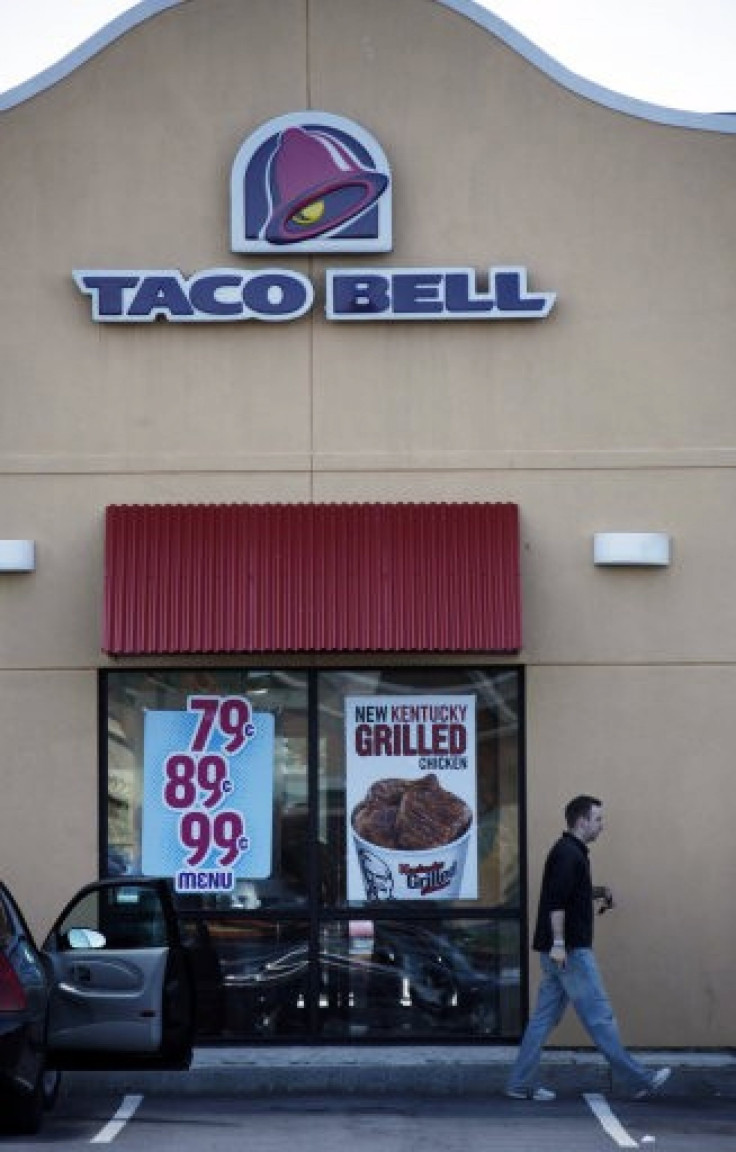 Mexican fast-food chain Taco Bell will begin serving breakfast, and not just to people who wander in at 3 A.M. Taco Bell rolled out their breakfast at 800 stores in Alaska, Washington, Oregon, California, Arizona, Idaho, Montana, Utah, New Mexico, Nevada and Colorado, and a select number of stores in Texas, Ohio and Oklahoma on Thursday.
Taco Bell breakfast consists of a variety of breakfast burritos, stuffed with eggs, and either sausage, bacon or steak, egg wraps, hash browns, hot and iced coffee, and juice. Taco Bell partnered with brands such as Tropicana, Johnsonville, Seattle's Best and Cinnabon to serve their breakfast. Taco Bell breakfast will cost between 99 cents and $2.79.
This is a very important launch for our brand, Taco Bell Chief Marketing and Innovation Officer Brian Niccol told the Associated Press.
Taco Bell, owned by Yum! Brands, which also owns KFC and Taco Bell, operates 5,600 stores in the United States and serves almost 37 million customers a week. Breakfast has played a large role in fast-food sales. Over the last five years, breakfast and snacks have accounted for almost all of the industry's growth, according to research firm NPD Group.
Right now, we're not getting our fair share of that, Niccol said to the AP. We want to get our fair share and then some.
Taco Bell's , earnings, which accounts for 60 percent of Yum! Brands earnings, have taken a hit recently after a lawsuit was filed alleging that its beef filling did not use enough beef to be called such. Taco Bell spent millions on an ad campaign trying to dispel the rumor, and though the suit was dropped three months after it was filed, Taco Bell's earnings have still not recuperated.
Taco Bell breakfast will begin at 8 or 9 a.m., later than other fast-food places such as McDonalds, and last until 11 a.m. Taco Bell said its customers are not the type to be up at 6 a.m., so they aren't going to serve breakfast that early.
What we found is, they're not the customer that shows up at 6 a.m. for breakfast, Niccol said. We can get those guys on board, they become the evangelists, and then we can start adding additional hours for people that want breakfast at 6 a.m. or 7 a.m.
© Copyright IBTimes 2023. All rights reserved.