'Take That Mitches,' Beyonce Tells Romney Fans As President Obama Wins Re-Election
After Barack Obama won the U.S. presidential election Tuesday night, one of his main supporters, Beyonce, posted a picture to her Tumblr account that read, "TAKE THAT MITCHES," writen on notebook paper.
Beyonce, an avid supporter of Obama, was clearly referring to supporters of former Massachusetts governor Mitt Romney.
Beyoncé and her husband Jay-Z have both been very vocal about their hope of Obama being re-elected for a second term, hosting a fundraiser in September for the Obama campaign at Jay-Z's 40/40 club in New York. The fundraiser raised $4 million.
On Tuesday, while her husband Jay-Z was performing at Obama's last rally in Ohio on Monday, one day before the U.S. presidential election, Beyoncé wrote in a letter to Obama.
The letter, which she posted to her official website, read:
"President Obama,
Everyday we see your heart and character, inspiring all of us to give more of ourselves.
You are the leader to take us from where we are to where we need to be.
You are the reason my daughter and nephew will grow up knowing that they can truly be ANYTHING they want to be.
All my respect and adoration, Beyoncé."
Beyoncé also posted a photo of herself casting her ballot for Obama on election day Tuesday.
The superstar even opened an Instagram account, with her first picture being one of herself, wearing a "Texans For Obama" T-shirt.
Check out how Beyoncé's supported Obama during his campaign.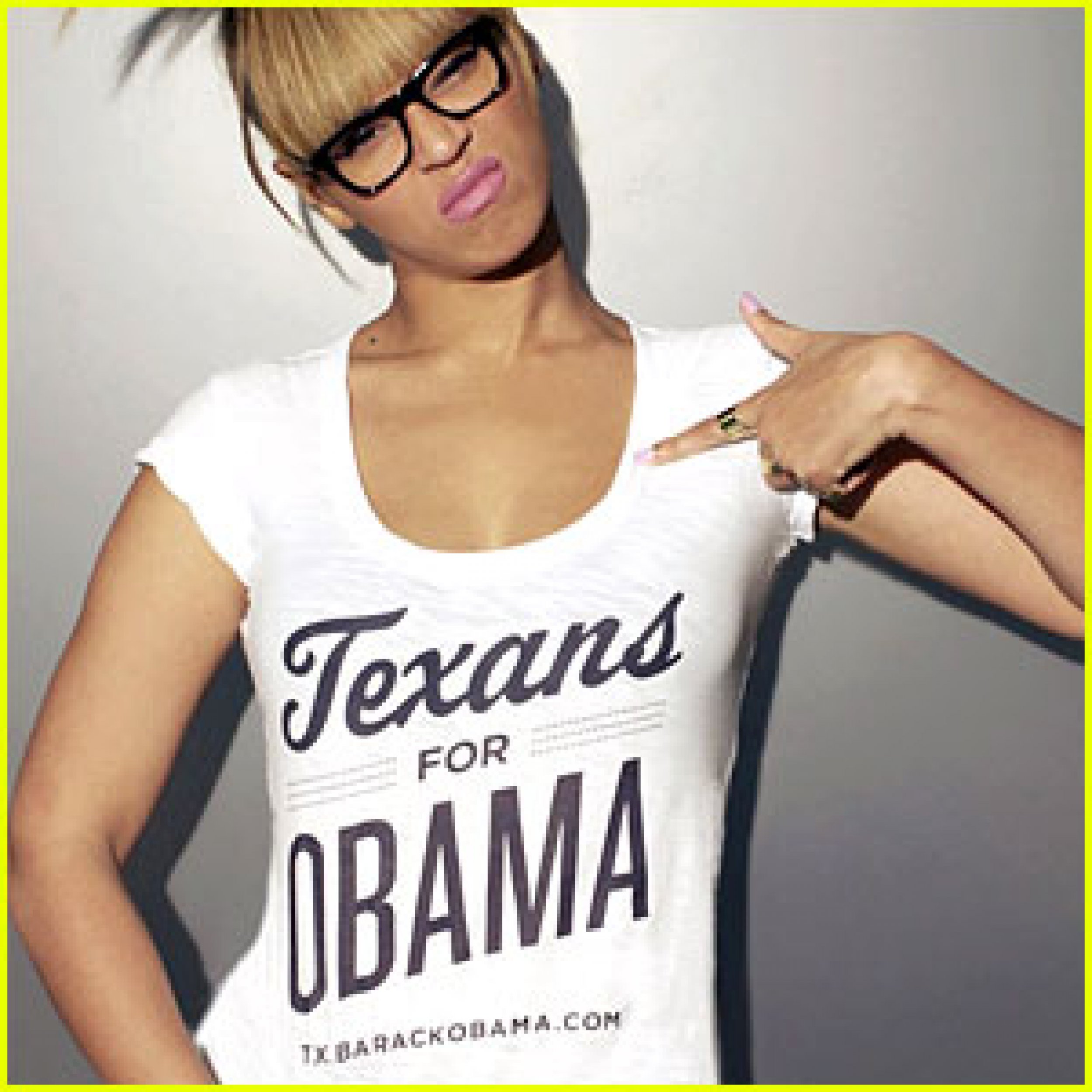 © Copyright IBTimes 2023. All rights reserved.