Tampa School Bomb Plot Averted, Suspect's Friend Said There Were Signs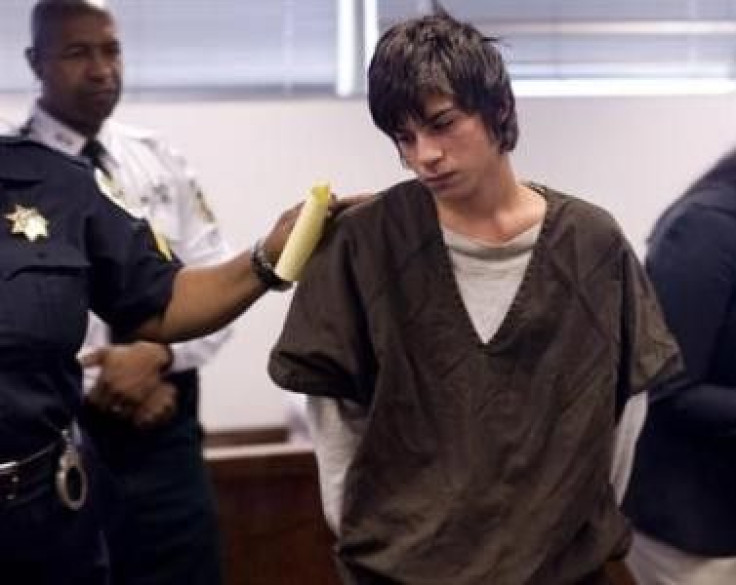 Nicolette French, a friend of Jared Cano, the 17-year-old boy accused of planning an attack on a Florida high school, told MyFoxTampaBay.com that the suspect told her that he aspired to another Columbine.
The girl described Cano as kind of off and said that he sporadically talked about news that there was another Columbine thing going on at Tampa Bay Tech, or one of those other schools, MyFoxTampaBay.com reported.
I guess he was trying to put that idea, maybe throwing it out there for me to catch on to, French explained.
The objectively disturbed teenager was arrested Tuesday after someone informed them of the possible attack. The name of the informant has not yet been released.
Police said they found explosive materials and a manifesto outlining a minute-by-minute attack plan on Freedom High School after the teenager's mother allowed them to search his room. A journal containing drawings of rooms inside of the school and perverse statements were also found.
According to ABC News, Castor said that the Cano planned to kill approximately 30 students and two administrators.
Cano faces felony charges on possession of bomb-making materials, cultivating marijuana, possession of drug paraphernalia, possessing of marijuana and threatening to throw, project, place or discharge a destructive device.
Cano wanted to do something that was more spectacular than Columbine, officials said. Thirteen students were shot and killed in the 1999 Littleton, Colorado attack.
French also said that Cano was very quiet and that his emotions seem inconsistent with those of other teens, Fox News reported.
Cano was recently arrested for breaking into a house in order to steal a handgun, Tampa police said. The boy had a court-mandated curfew and was on a police watch list.
I just did the dumbest thing ever!, Cano posted on Facebook Tuesday morning.
© Copyright IBTimes 2023. All rights reserved.